Bonds
Get more with myNEWS
A personalised news feed of stories that matter to you
Learn more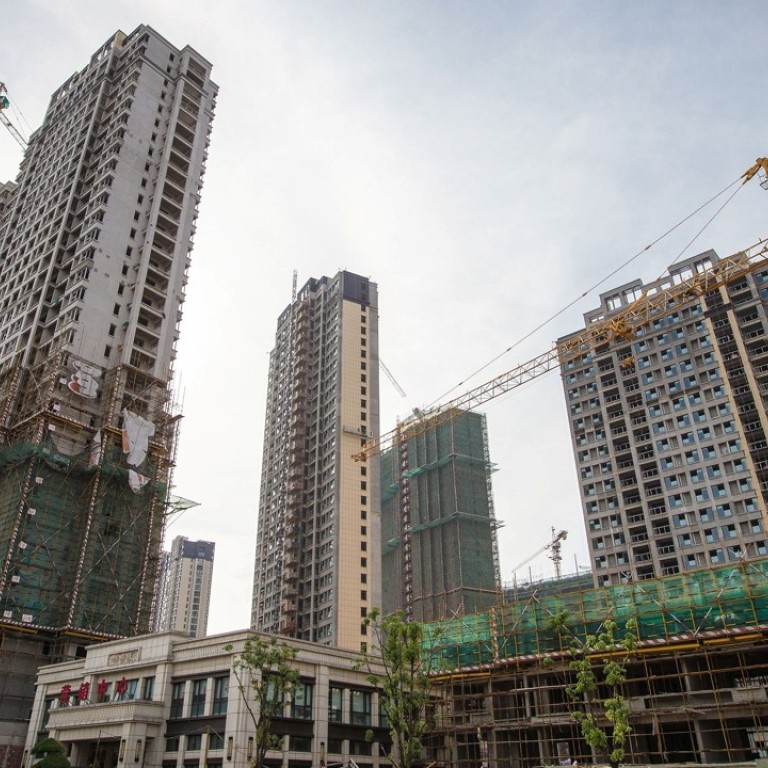 Confusing bond sale rules are giving Chinese developers a 'headache'
Homebuilders say they are baffled by the 'arbitrary' way the regulator is deciding which offshore bond sale applications to approve
Property developers say the seemingly arbitrary way in which regulators have been approving – and refusing to approve – offshore bond sales is causing them problems when it comes to fundraising.
Several homebuilders have told the South China Morning Post that the National Development and Reform Commission (NDRC), which approves corporate debt issuance, had blocked all sales of new bonds by real estate companies since April in an apparent bid to cool the property market by tightening liquidity.
But then it unexpectedly gave the green light to four developers – Country Garden, Longfor Properties, Gemdale Corporation and Fantasia Holdings – to issue bonds for the first time last Friday.
Other builders say they have been left in limbo by the lack of guidance on the criteria to successfully issue offshore bonds and how long they need to wait after applying.
"It's a headache, its very difficult now," said Jacky Chan Ka-yeung, China Aoyuan Property's vice president.
The company raised US$250 million through the US dollar bond market in January by using the quota approved by the NDRC last year. But it has not been granted a fresh quota for this year. "Most developers ran out of their quota," Chan said. "We're applying to the authorities for the new quota and hopefully we can get approval as soon as possible."
The Guangdong-based developer has projects in Australia and Canada. China Aoyuan is fortunate because it has already secured local bank loan channels, but Chan believes the tightercontrol of offshore bond sales could curb developers' enthusiasm to invest overseas.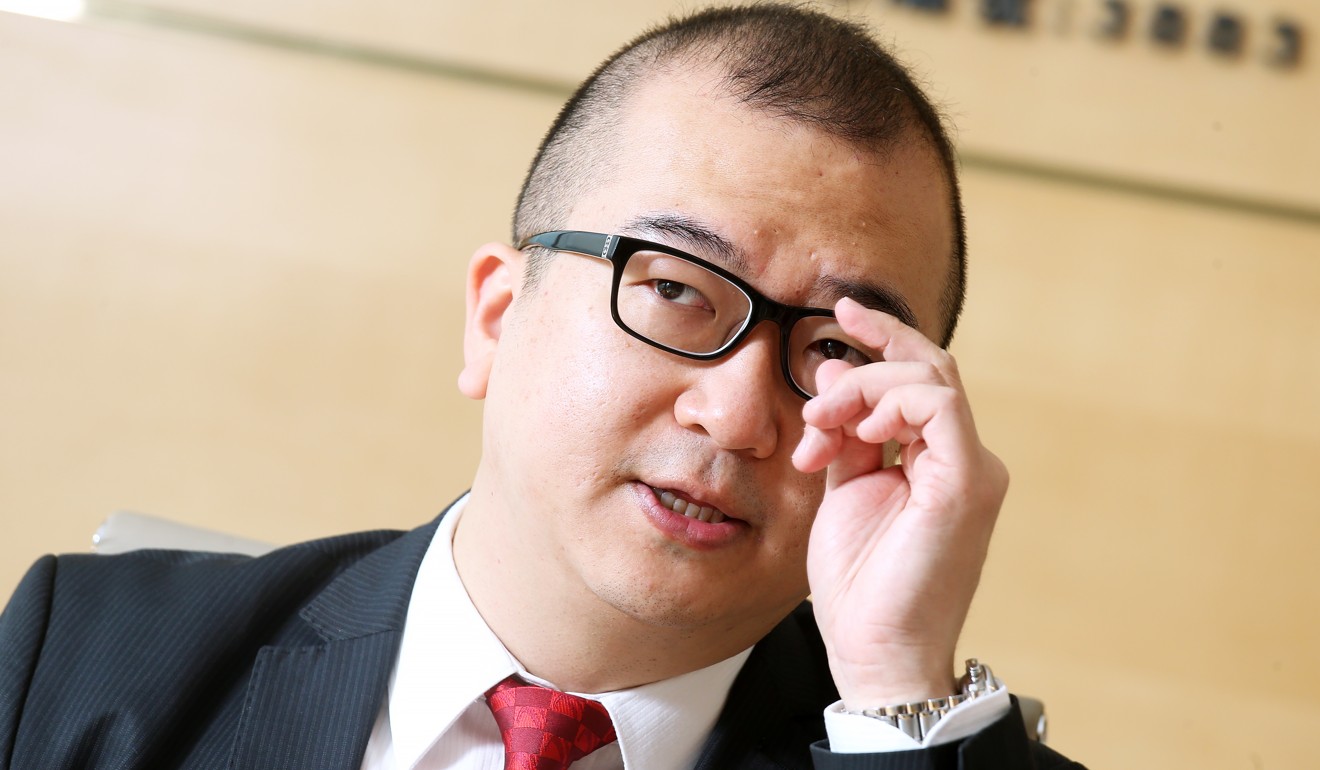 Last Friday's approvals could be a sign the government is moving to ease the restrictions imposed on issuers, said Kenny Chan, executive director of Future Land Development. But it remains unclear to whom the gates to bond issuance will be opened.
Ryan Hui, chief financial officer at Yuzhou Properties, said his company had been communicating with the NDRC about issuing new debt, but the only feedback it has so far received is confirmation that it is "currently under approval".
"I guess all we can do is to wait," he said.
The NDRC introduced new rules in September 2015 requiring issuers to "register" their plans, rather than to obtain approval, to sell offshore bonds as part of China's moves to open up its capital markets.
While it doesn't sound like a hurdle, developers say the registration system can be arbitrarily interpreted by the government, and now it appeared to be a form of scrutiny.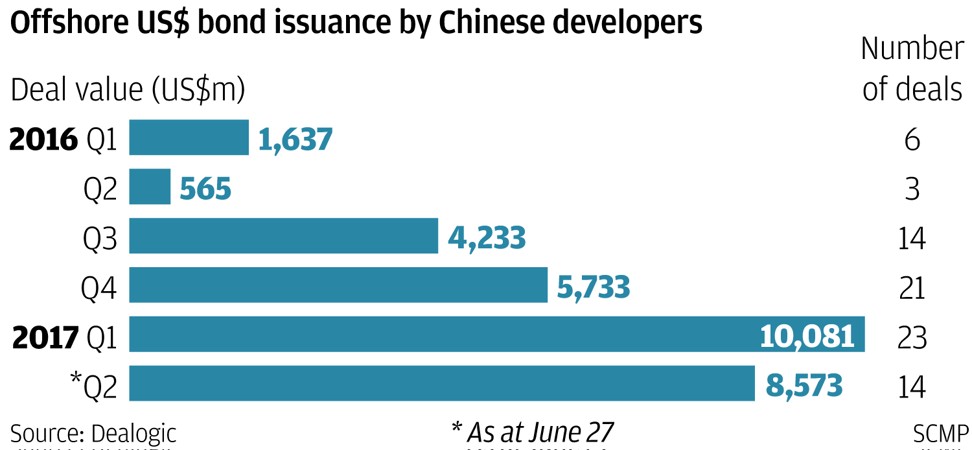 Ivan Chung, head of Moody's Greater China credit research and analysis, said this kind of arrangement means China still maintains strict foreign exchange control, because developers that skirt the registration step to issue offshore bonds could face difficulties in bringing the proceeds back home.
Two weeks ago, NDRC took the rare step of naming and shaming five companies, including three real estate firms, who had failed to register with the authorities before issuing their bonds.
The use of capital raised through offshore bonds has less restrictions than other types of loans, said Toni Ho, a property analyst at RHB Osk Securities, who added the government's measures were an attempt to rein in developers' speculative land purchases in hot cities.
But what's muddied the waters even more is the fact Evergrande, China's most indebted homebuilder, last week pulled off a record US$6.6 billion dollar bond sale even though it's not on NDRC's approved developers list.
No one knows exactly why Evergrande was eligible to issue offshore bonds. A spokesman for the company refused to comment.
"The door seems not to be closed to all the developers, which is pretty confusing," said Ho.
With liquidity squeezed domestically amid Beijing's efforts to stem the housing bubble, developers' financing demands had spilled over to the offshore market, sending the first quarter's dollar bond issuance volume to a record high.
But by June 15, the deal value of US bonds issued by Chinese developers in the second quarter had slumped to less than a third of the US$10.1 billion that was raised in the first quarter.
This article appeared in the South China Morning Post print edition as: Developers concerned by arbitrary bond approvals