Tencent
Get more with myNEWS
A personalised news feed of stories that matter to you
Learn more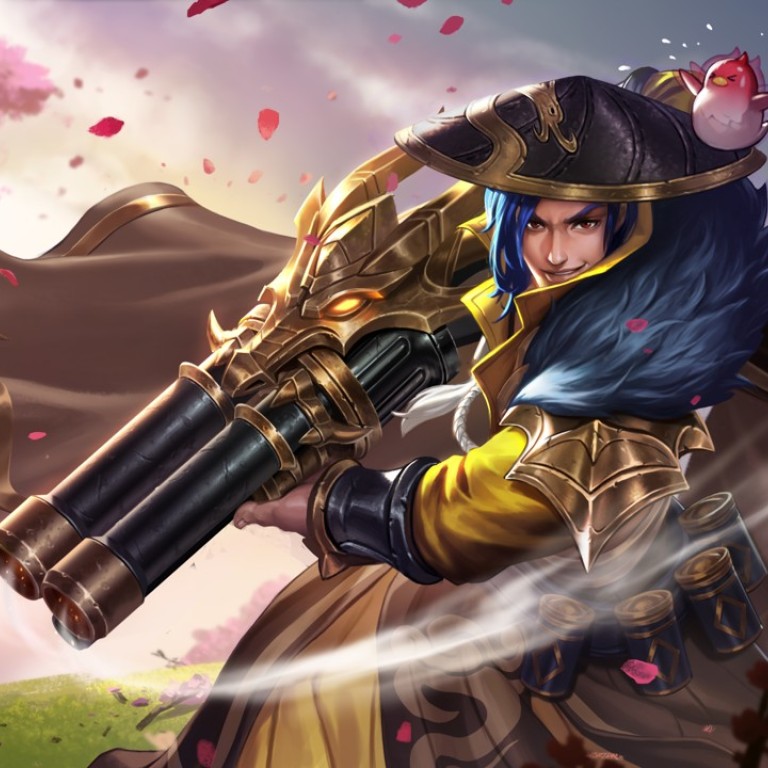 Here's why Tencent's Honour of Kings has 200 million players
Since its launch in 2015, Honour of Kings, developed by gaming and social media giant Tencent Holdings, has grown to become the highest-grossing mobile game in China on both Android and Apple's iOS platforms.
Based on Chinese historical characters, the fantasy role-playing game has attracted more than 200 million players, making it the most popular game of its kind worldwide among China's young mobile gamers.
That popularity, however, has drawn scathing criticism from the state-owned People's Daily newspaper, which described the game as "poison" and a "drug" that was harming teenagers.
"Don't commit evil," People's Daily railed in its July 4 commentary. "As a company that does good for the world, we will get better rewards in the long run even if we have to sacrifice some short-term profits."
On Monday, Tencent imposed a daily time limit of one hour for players under the age of 12 who will not be able to log into the game after 9pm. Players between the ages of 12 and 18 would be allowed two hours of daily play time, the company said.
Tencent also said it would upgrade the parental control platform to make it easier for parents to monitor their children's gaming account activities while stepping up the requirement for real-name registration of all users.
Mainland Chinese media, however, reported that there were students keen on trying to get around the new rules by using other names to register for an account, or simply using other people's accounts to play the game.
According to a report by research firm Niko Partners, the average user now plays Honour of Kings for about six hours per week. There were about 70 million daily active users across on both the iOS and Android mobile operating systems, it said.
Honour of Kings has known similarities, in terms of design, map layouts and player objectives, to League of Legends, another of Tencent's most popular games. Unlike the computer desktop-based League of Legends, Honour of Kings is designed for mobile devices and as such, has smaller maps, shorter session times and simpler controls, giving it a more casual, friendly feel, according to Niko Partners.
Players can buy or earn new and unique abilities. The game has a local leader board feature, which allows players to compete with each other based on location. Even if there is a disconnection, gamers are still able to continue with the session, thanks to its "auto battle" system.
These adaptations for the mobile platform might be subtle but they have helped Tencent, which has already captured almost 50 per cent of China's gaming market, target new users who have smartphones but are not interested in playing games on a personal computer.
"Tencent is targeting the mobile e-sports game market with Honour of Kings," said Johnny Zhou, an analyst at research firm IDC China. "Honour of Kings has a huge number of users and most of them are not ... used to play with their PCs."
Because of its popularity, several e-sports tournaments have been launched for the game, such as last year's King Pro League, in which players competed using tablets.
Zhou believes Tencent's aim is to develop the King Pro League into a professional league in a bid to repeat the success it had with the League of Legends World Championship, which helped make League of Legends the most watched video game in the world.
"Compared with PC e-sports games, mobile e-sports games can be played anytime anywhere with a network. Revenue from mobile e-sports games stood at US$2.5 billion in 2016, which was enough to qualify this segment as a growing market," Zhou said.
Wiki Su, a college graduate, said she enjoyed playing Honour of Kings even though she did not play mobile games very often.
"I started playing this game purely because most of my friends are playing it," Su said. "It seems every youngster in China is playing this game. I don't want to be in the minority."
Su also found the multiplayer online battle aspect of the game appealing because she could form a team of her own to take on others. "Sometimes I play with my friends and sometimes I play against a group of random players," she said.
For many people, the game also has a social dimension where the players can socialise with their friends and meet new people through the platform.
"In that respect, it's no difference from meeting up with people at a basketball court," Su said.
Niko Partners said the game generated more than US$1 billion in revenue last year and was on track to gross even more this year.
While its user base on the mainland is growing, Honour of Kings is also expanding into South Korea and the countries in Southeast Asial. Tencent has also developed a North American title called Strike of Kings, which has been given a soft launch in that market.
Zhang Fan, a Beijing-based financial professional in his late 20s, said he played Honour of Kings whenever he could.
"It can be quite addictive," said Zhang, also a huge fan of League of Legends. "The sessions are short and I can play it anywhere with my friends. I don't have much time left after work, and I spend all my spare time playing this game."
This article appeared in the South China Morning Post print edition as: Why Honour of Kings became a big hit