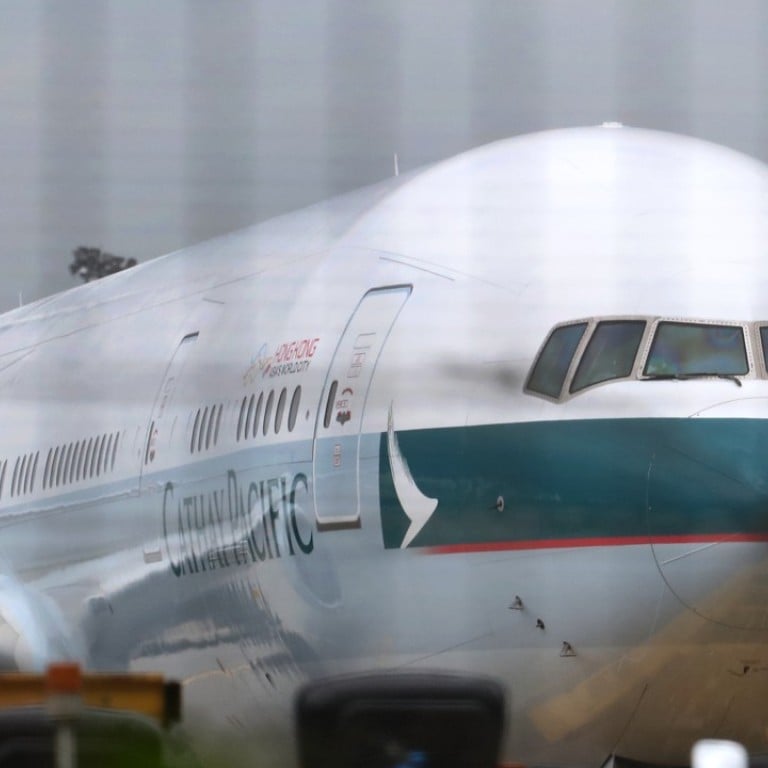 Opinion
Jake's View
by Jake Van Der Kamp
Jake's View
by Jake Van Der Kamp
Hong Kong has given Cathay Pacific a special privilege that costs us dearly
Cathay Pacific said it supported the government's policy of progressive liberalisation.
"Traffic rights are an important asset not to be traded lightly," an airline spokesman said. "Hong Kong enjoys an important geographical position, and foreign carriers are naturally always interested in trying to secure added advantages." -- South China Morning Post, City, July 7
For "progressive," read "slow, very slow," and of course, Cathay Pacific likes this just fine. It has the upper hand in traffic rights here and it understandably wants to keep it.
But what I do not understand is how a Cathay Pacific spokesman can speak of foreign carriers as if Cathay Pacific itself is not one. These people tend to forget themselves. Let's set things straight.
Cathay Pacific is not Hong Kong's airline. Hong Kong does not have an airline. Cathay Pacific is the Swire group's airline. It's a 45 per cent owned subsidiary of Swire Pacific, which in turn is a subsidiary of the London-based John Swire & Sons.
It's also 30 per cent owned by Air China, which is not Hong Kong, under One Country, Two Systems.
The remaining 25 per cent is largely institutionally held. These things are not possible to determine exactly, but my guess is that only 10 per cent of the stock at most is beneficially held by Hong Kong permanent residents. Cathay Pacific itself is a foreign carrier.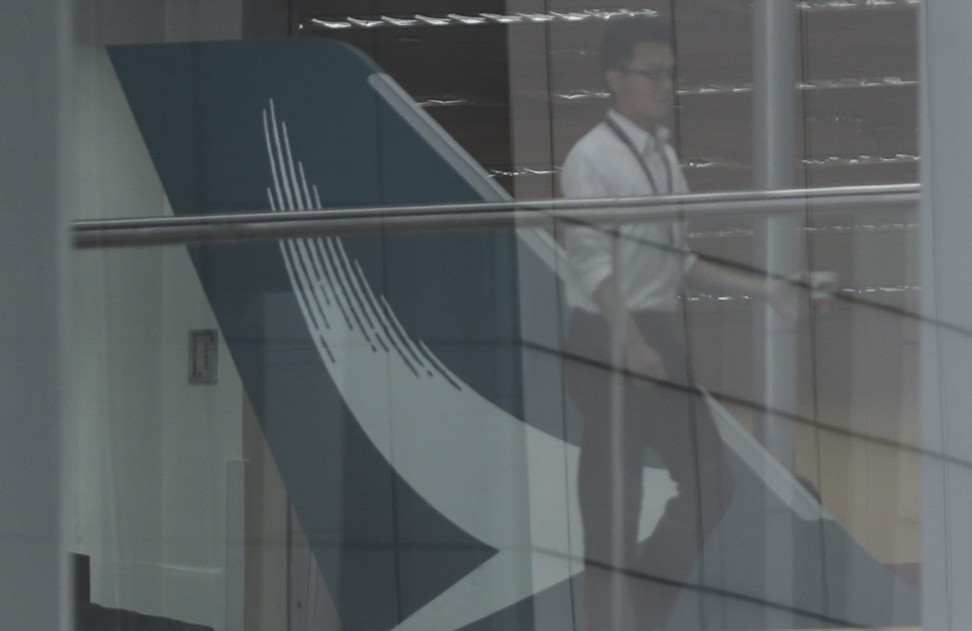 Now I know what they say to this – "We're headquartered here. We employ lots of people here. Hong Kong wouldn't want to lose these jobs."
Leaving aside, however, that we are to lose a substantial number of these jobs anyway, because Cathay Pacific is cutting costs, or that the airline would retain a substantial number of jobs here anyway if it moved headquarters, Hong Kong is not an economy that needs to worry about jobs.
Our unemployment rate has been at a rock bottom 3.2 per cent for more than six years, and this figures carries a heavy element of the unwilling to work, who must declare themselves willing, or lose their social assistance.
We have effectively full employment. Anyone who wants a job can find one. This is not Europe. Job creation or job retention is not a good reason to give any company special privileges here.
But the special privilege we have granted Cathay Pacific is a very substantial one and it costs us dearly. While we do not have an airline, we do have an airport. We have sacrificed the interests of that airport and of the Hong Kong travelling public through a system of reciprocal traffic rights that favours Cathay Pacific.
If we had no reason to favour any airline over another we could easily have declared open skies at Chek Lap Kok and allowed in any carrier that met basic operating requirements.
This would make the airport much more competitive on global measures and more able to finance its own expansion. Auctioning of landing slots, a potential big revenue source, could quickly follow an open skies regime and also be an effective way of resolving airport congestion.
In addition, open skies would bring us lower air fares and make airlines more responsive to the destination choices of passengers.
This is the case that Steven Ciobo, Australia's minister for trade and tourism, made in Hong Kong last week, in telling us that open skies are very much in our airport's interest in an era when more mainland Chinese are travelling abroad.
He wants more Australian carriers allowed into Hong Kong. Bring them on, I say.
I am flying to Perth soon but I must go through Singapore, which has an open skies airport (hey, I'm not always a Singapore basher).
Yet in the confused thinking that our authorities have adopted in these matters, an Australian carrier is a foreign carrier while a British one is not. This British one no longer flies the Union Jack on the tails of its aircraft or calls itself Hong Kong's British airline, you see.
Perhaps Qantas could paint a bauhinia instead of a kangaroo on the tails of some of its own aircraft. It also employs some people in Hong Kong, and I'm sure has some Hong Kong shareholders. That should make it a Hong Kong airline.
We badly need to rethink this one.
This article appeared in the South China Morning Post print edition as: Special privilege granted to Cathay has costs city dearly