Chinese state TV asks: did Suning buy Inter Milan to launder money?
Suning's stocks and bonds fall as state-owned CCTV programme questioned if Chinese tycoons are taking over loss-making soccer clubs to launder money
Suning Holding Group, one of the China's top home appliance retailers, which made its name worldwide last year by buying Italian soccer club Inter Milan, saw its shares and bonds plummet on Wednesday after the state mouthpiece questioned the rationale of the deal.
"This famous club (Inter Milan) has been making a loss for five years, with total losses amounting to 275.9 million euros. For what purpose would a Chinese company take over it?" asked the host of a TV show on state-owned China Central Television on Tuesday morning.
"Some companies are already highly indebted at home, yet they spend lavishly with bank loans abroad ... I think many overseas acquisition deals have a low chance of generating cash flow, and I cannot exclude the possibility of money laundering," said Yin Zhongli, a researcher with the Chinese Academy of Social Sciences, during the show.
Suning Commerce Group, the group's Shenzhen-listed arm fell 6.5 per cent to a near 7-week low of 10.22 yuan in the morning, before recovering slightly to close at 10.63 yuan at the end of the trading day. The company's bonds also fell slightly, as "12 Suning 01" traded in Shenzhen fell 0.42 per cent to 99.87 yuan.
Suning purchased a 70 per cent stake in Italian soccer club Inter Milan for 270 million euros (US$311.61 million) in 2016.
In the past three years, Chinese companies have spent tens of billions of euros to buy into more than a dozen of the world's top soccer clubs in the UK, Spain, France, Italy and Germany.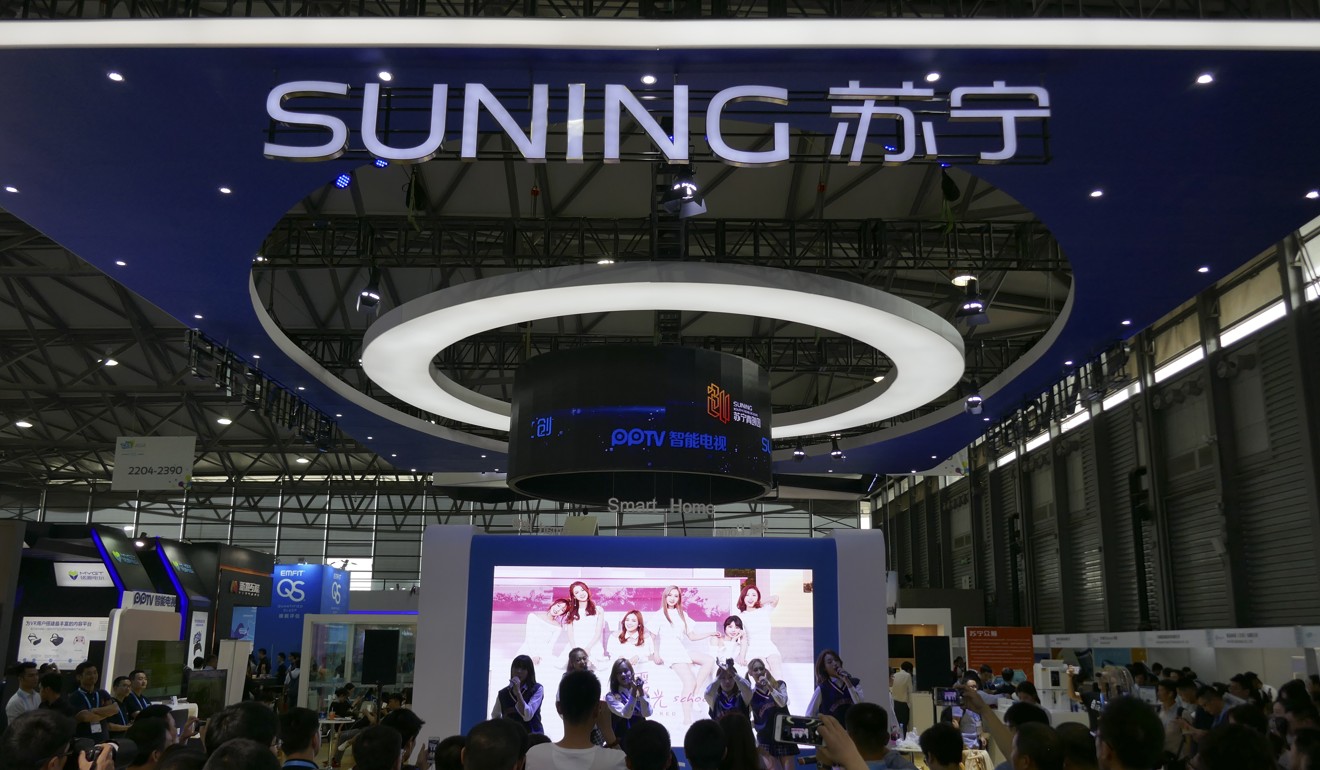 The acquisitive drive was so aggressive that a little-known Chinese businessman Li Yonghong would borrow 300 million euros from a London-based hedge fund Elliott Advisors, to complete the 740 million euro buyout of Italian soccer club AC Milan this April, after Beijing blocked outflows for soccer deals.
While the investments into some soccer clubs came across as unreasonable, like the two Milan deals, their valuations don't seemed to be inflated based on a market fair value, said a banker who had been involved in a cross-border soccer club deal.
"For example, if one wants to turn US$10 million of illegal money to come from a legitimate source, he would have to inflate a deal worth US$50 million to US$60 million," the banker said.
The soccer club deals were seen more as a means by the Chinese companies to move their assets out of the country, as Beijing shut its door on capital outflows that had only recently been responding to the government's earlier "go global" calls.
In late March, Pan Gongsheng, head of China's top foreign-exchange regulator, accused Chinese firms of "moving assets overseas under the cover of deals that don't make good business sense".
He singled out the acquisitions of foreign soccer teams, questioning the real purpose behind them.
Chinese authorities have tightened approvals for overseas mergers and acquisitions (M&A) since last year, particularly those in the sports and entertainment sectors.
On May 24, the Chinese Football Association (CFA) issued a prohibitive rule to curb the "unreasonable competition among clubs by importing foreign players in high prices".
The new rule stipulated that every time a club in debt spent on an import, they would have to pay the same amount to a fund for developing the local game.
This article appeared in the South China Morning Post print edition as: suning shares tumble after queries on deal rationale