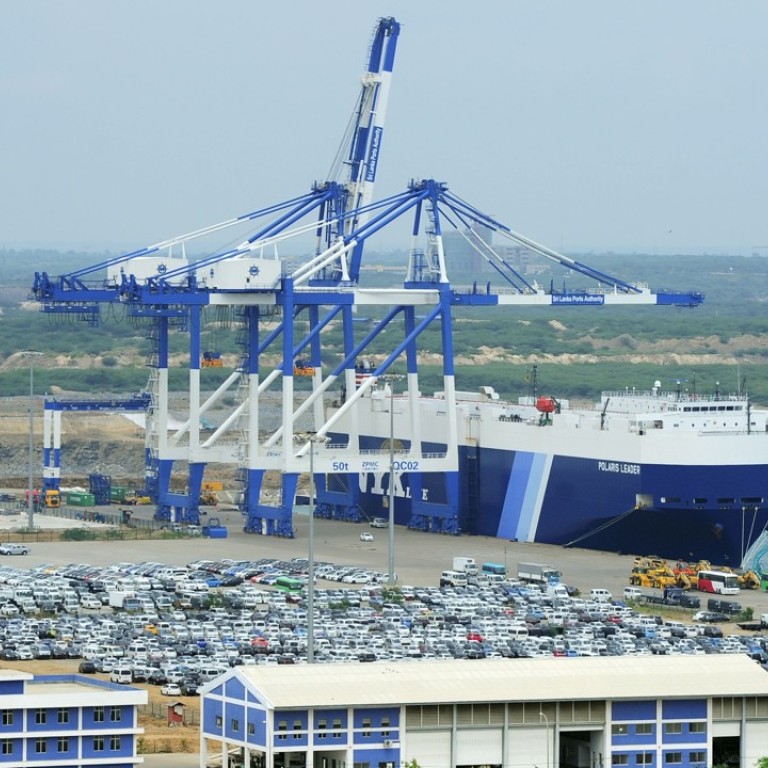 China Merchants Port to invest up to US$1.12b in Sri Lanka's Hambantota Port in revised deal
State-owned Chinese firm to take 85pc stake in port which is likely to play a strategic role in the 'Belt and Road' initiative
State-owned China Merchants Port Holdings is investing up to a US$1.12 billion to develop, manage and operate Sri Lanka's Hambantota Port, close to the world's busiest shipping lanes, in a revised agreement with the Colombo government.
China Merchants said it will take a 85 per cent stake in Hambantota International Port Group with the rest held by Sri Lanka Ports Authority. Sri Lanka's cabinet cleared the revised agreement on Tuesday.
A deal was struck between the two sides late last year to further develop the port, located on the southern coast of the island.
Under the original agreement, the Sri Lankan government will also lease more than 6,000 hectares for a proposed industrial zone at the port. It has also sought to limit China's role to running commercial operations at the port while it has oversight of broader security.
The project, however, has been controversial. Sri Lankans took to the streets to protest over a fear of loss of land, and opposition politicians have claimed the scale of land transfer to the Chinese is a risk to national security.
According to a company filing, China Merchants Port has agreed to reduce a maximum of 20 per cent in its stake in the joint venture to 65 per cent within a decade.
The Port of Hambantota occupies a prime location within 10 nautical miles of the main shipping route from Asia to Europe and is also likely to play a strategic role within China's "One Belt, One Road" initiative.
It is not the first time that China Merchants has invested in debt-laden Sri Lanka's assets, after becoming the largest foreign investor in the port of Colombo. It developed the Colombo International Container Terminal, which covers a total quay length of 1,200 metres and a depot land area of 58 hectares.
The revised Hambantota deal comes weeks after President Maithripala Sirisena reshuffled his cabinet, naming Mahinda Samarasinghe ports minister after his predecessor had strongly opposed the majority equity stake for the Chinese firm, even raising a red flag over its possible military use.