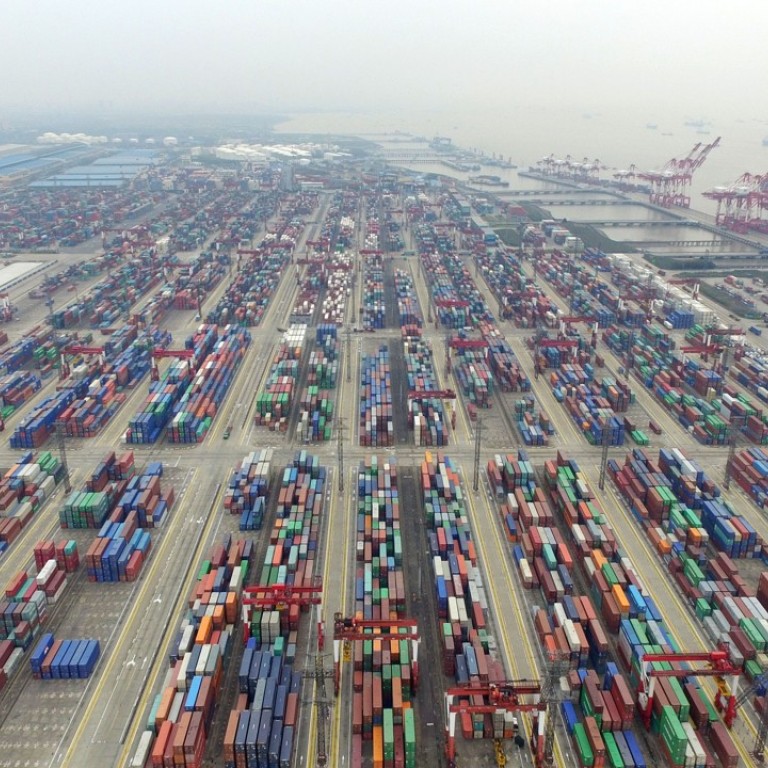 Here are the American companies most at risk in a trade war with China
Here some of the American businesses and industries that could bear the brunt if a trade war were to break out between the US and the world's most populous nation:
1). Hollywood studios
China's 2016 box office takings edged up 3.7 per cent, sputtering after the previous year's astonishing 48 per cent growth. Still, that's 45.7 billion yuan (US$6.7 billion) in receipts, second only to the US, and 42 per cent of takings were by foreign movies. China's government only allows three dozen imported movies every year on a revenue sharing basis, where the studios get 25 per cent while the Chinese distributor gets the lion's share. Hollywood studios have been lobbying China to increase the import quota and to concede a larger share of revenue, and have threatened suits at the World Trade Organisation if an agreement isn't reached by 2018.
2). Boeing
China's airlines will need 6,800 new aircraft valued at US$1 trillion over the next two decades, according to a November 2016 forecast by Boeing, while competitor Airbus puts the estimate at 6,000 planes worth US$945 billion. Either way, that's the biggest single aviation market in the world. In previous trade and financial disputes -- from trade imbalance to concerns about the yuan's value -- with the US or with the EU, China's state-owned carriers would typically make a bulk order of aircraft from either the American or the European manufacturer to smooth over the disputes. Boeing is banking on Chinese airlines to take delivery of three in every 10 of its best-selling 737 models, enough to support 150,000 American jobs. Boeing is scheduled to open its first overseas completion centre for 737 planes next year, in Zhoushan in Zhejiang province. Airbus already does the final assembly of its competing A320 aircraft in Tianjin.
3). Apple
Apple Inc was the fifth best-selling smartphone brand in the world's largest smartphone market in the second quarter, pushed aside by Chinese brands Huawei, Oppo, Vivo and Xiaomi, which offer sophisticated functions at reasonable prices. Still, the Greater China region comprising the mainland, Hong Kong and Taiwan made up 25.3 per cent of Apple's 2016 operating income, not a market to be trifled with.
4). Starbucks
The world's largest coffee purveyor wants to double the number of outlets in this nation of tea drinkers to 5,000 over the next five years. The Seattle-based company's second-quarter sales in China last year grew at double the global average of its entire franchise in the same period.
5). General Motors, Ford and Chrysler
America's three largest carmakers have all invested heavily in assemblies, design centres, staff and extensive sales networks for more than a decade in China. More than 20 million vehicles are sold in China every year, where production of cars, trucks and commercial vehicles have surpassed the US since 2009. While most foreign carmakers now assemble in China through local ventures to sell to Chinese customers, a trade dispute hurts the importing of components, and a smaller number of imported models. And any foreign exchange restrictions by China that impede the repatriation of profits and dividends back to Detroit would hurt these carmakers.
GM's Shanghai venture was slapped with a US$29 million fine last December for breaching China's antitrust rules, a punitive move seen as a warning shot to then incoming president Donald Trump to tone down his anti-China rhetoric.
6). Wal-Mart Stores
Wal-Mart doesn't break out its China numbers, but the world's most populous nation is big enough that it operates 20 outlets in the country, not including 14 of its members-only Sam's Clubs with 1.8 million members, with annual increases of up to 10 per cent. In Guangdong province alone, Wal-Mart was planning to open 40 new stores over five years. The retailer's global procurement sourcing operation office has been based in Shenzhen since 2002. Wal-Mart's China procurement fell to US$9 billion in 2008, from US$18 billion in 2005, based on the latest available data revealed by the retailer. Estimates of China-made products on Wal-Mart's shelves run from 40 per cent to 70 per cent of total inventory, so any move to levy import tariffs on Chinese products will have immediate impact on the hip pocket nerve of American consumers.
This article appeared in the South China Morning Post print edition as: the most exposed