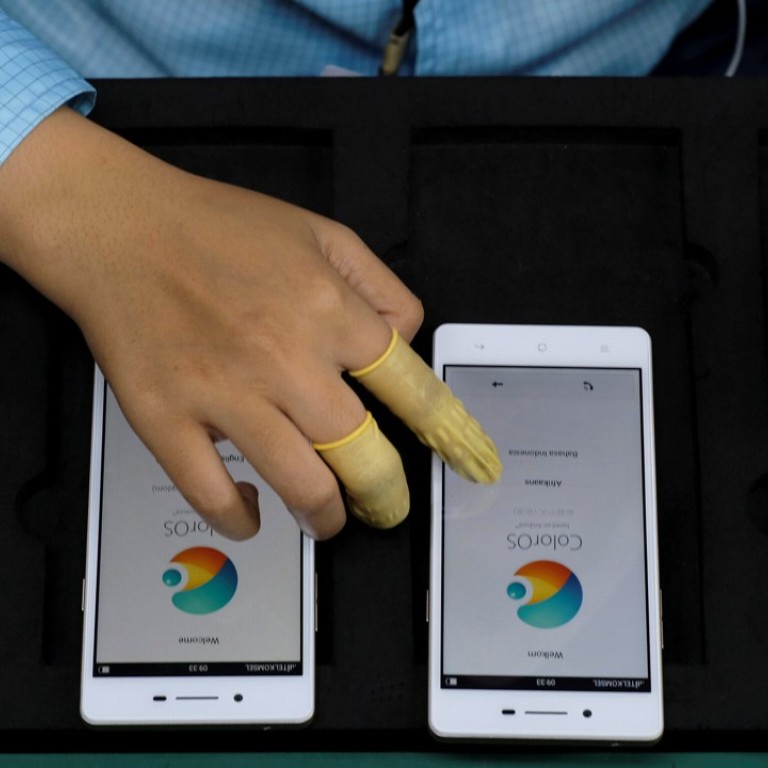 China's Q Technology posts 145pc profit growth on strong sales of mainland smartphones
Camera module maker Q Technology reported that its profit for the first half of the year soared 145 per cent to 201.8 million yuan (US$30 million), driven by higher average selling prices and growth in shipment volumes.
The Kunshan-based technology firm, which also makes fingerprint recognition modules, said its first half revenue reached 3.6 million yuan, representing a 108.7 per cent increase.
"The camera module product structure has been significantly optimised, thus its average selling price and the gross profit margin have been significantly improved as well," said Q Technology chairman He Ningning.
The firm's share price has soared more than 145 per cent so far this year, closing at HK$9.8 on Wednesday. The stock advanced 151 per cent last year.
The company, which supplies components for smartphone manufacturers such as Huawei and Oppo, has seen a period of rapid growth as the market share of Chinese smartphone brands has steadily expanded in recent years.
According to the company's statement, sales volume of camera modules and fingerprint recognition modules rose 55.7 per cent year on year to 117.5 million units in the first half while the average unit selling price rose 34 per cent to 30.7 yuan.
Q Technology said it has developed mid-to-high end camera modules of 13 mega pixels and above, which saw 249.1 per cent year on year growth in sales volume during the period.
According to a research report from KGI Asia, Q Technology has upgraded its technology to enable a significant reduction in the size of its camera modules.
The brokerage firm said that while camera module shipments fell slightly in May and June, with the pending launch of Oppo's new flagship device R11, for which Q Technology will supply its 20-megapixel camera, sales in the third quarter should regain momentum.
Q Tech chairman He said: "The group, by leveraging its direct supply relationship with Huawei in camera modules, is working on gaining higher market share."