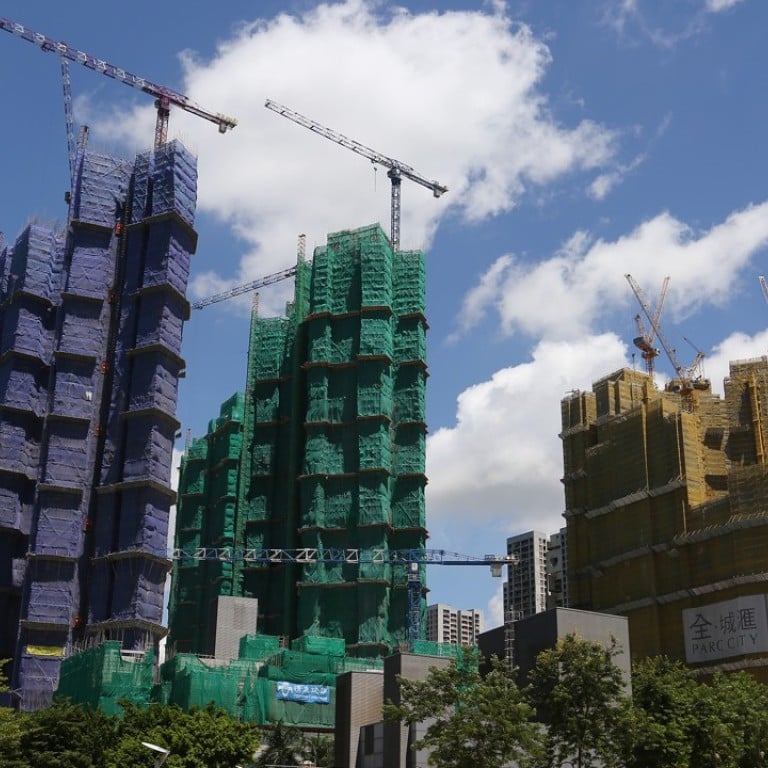 Hong Kong banks offer this year's lowest mortgage rates for two projects in Tsuen Wan
The rates available for Ocean Supreme and Parc City units can be as low as 1.68 per cent and 1.72 per cent respectively
Competition in the mortgage loan business among banks in Hong Kong is heating up, with some partnering with mortgage brokers to offer this year's lowest mortgage rate to buyers of two new developments in Tsuen Wan.
Centaline Mortgage Broker said on Thursday that it would provide clients who bought units of Cheung Kong Property's Ocean Supreme, a mortgage rate as low as 1.68 per cent for the first year, and followed by 1.28 percentage point above the Hong Kong interbank offered rate (Hibor), or 1.7 per cent on subsequent years.
"It should be the city most affordable mortgage payment plan," said Ivy Wong Mei-fung, managing director of Centaline Mortgage.
The plan slightly undercut Referral Mortgage Brokerage Services' 30-year mortgage loan at 1.3 percentage point above Hibor for buyers of Parc City. It is designated for application of home loan amount of HK$4 million or above.
The rate is only offered to buyers who purchase Parc City units through its parent company, Midland Realty. With the one-month Hibor at 0.4217 per cent on Thursday, buyers will obtain loans at an effective mortgage rate of 1.72 per cent per year, compared with the market rate of 1.82 per cent under H-rate plans.
The two mortgage brokerage firms have teamed up banks to offer such preferential terms to their clients. But they declined to identify which banks were offering the schemes.
The mortgage plans came after Chinachem Group release its price list on Wednesday for the first 191 units at Parc City, adjacent to West Rail's Tsuen Wan West station, where the average price was HK$14,449 (US$1,847) per square foot after factoring in up to 20 per cent discount.
It was the lowest launch price for new flats put on sale this year, and 10 per cent below the secondary market transaction price. More than 2,400 prospective buyers have signed up for the Parc City units since Thursday, according to market sources.
Chinachem's launch price on Wednesday was also 14 per cent below the HK$16,877 per sq ft price that Cheung Kong Property set in May for Ocean Supreme, a development adjacent to Parc City.
William Kwok, a director of the developer's wholly-owned subsidiary Cheung Kong Real Estate, said the firm would release 80 units at Ocean Supreme for sale on Saturday, and another 80 units on Sunday.
The selling price for the 160 units will start at HK$15,066 per sq ft.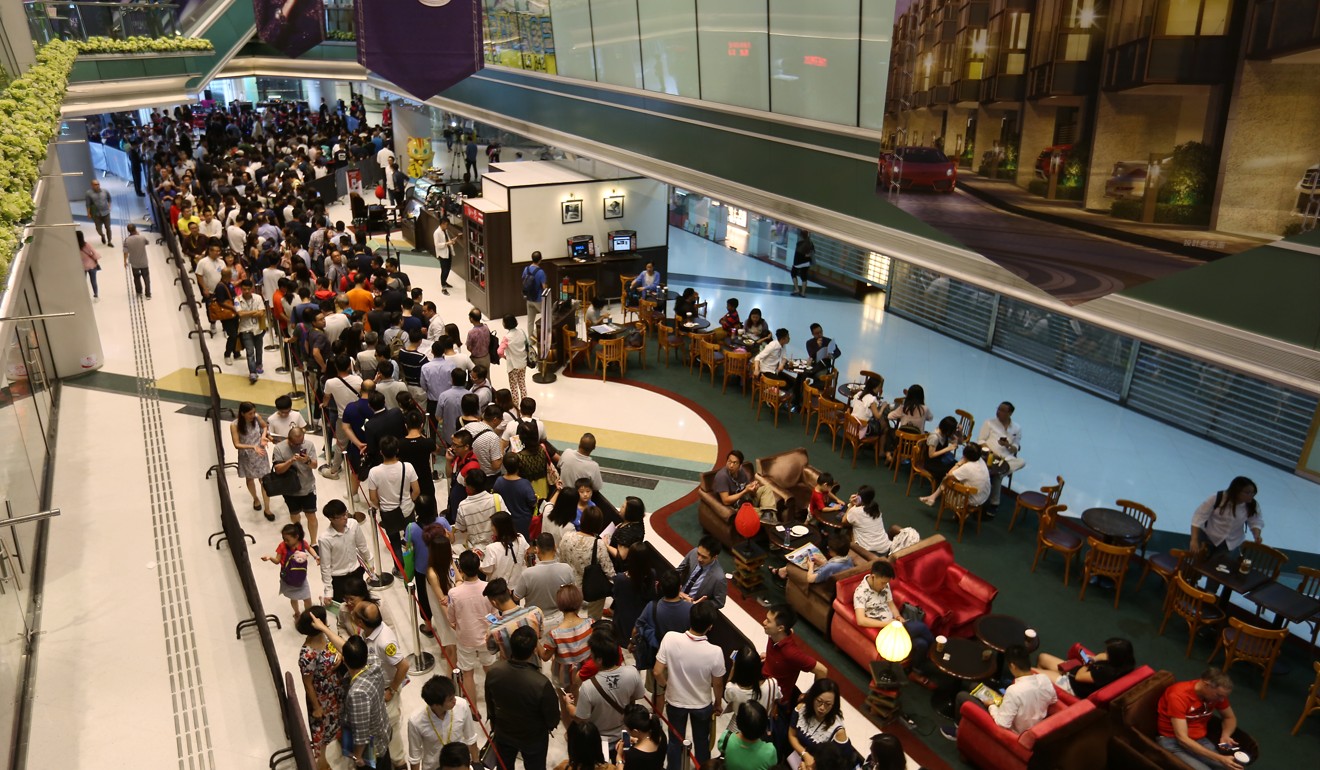 "Chinachem has had to adopt a low-price strategy to stimulate buying in view of an abundant supply of new flats in the area," said Sammy Po, chief executive at Midland Realty's residential department.
Nearly 1,600 units in Tsuen Wan were still available for sale after buyers snapped up close to 2,600 units since earlier this year, he said.
Over the past six months, more than 2,600 flats had been sold at "Ocean Pride" and "The Pavilia Bay" developments in Tsuen Wan.
Louis Chan Wing-kit, Centaline Property Agency's Asia-Pacific chief executive, said two-bedroom units at the 20-year-old "Discovery Park" development, adjacent to the MTR's Tsuen Wan station, recently sold for above HK$6 million, meaning in his opinion, "Parc City is likely to sell like hot cakes".
Parc City units, whose sizes range from 427 sq ft to 839 sq ft are located on storeys of 7-39, and are being offered from HK$ 5.4 million to HK$13.36 million after discount.
But industry expert say such a localised price war is unlikely to be repeated in other areas of Hong Kong, given the ongoing strong demand for flats elsewhere amid an overall shortage in supply, and low interest rates.
"It is a common strategy for developers to offer a few units at low prices to stir up buying interest," said Denis Ma, head of research at JLL.
Midland Realty's Po added that Ocean Supreme units were priced more as those flats are located on storeys 30-50, with a sea view.
The listed prices for the latest batch of Ocean Supreme units, with size ranging from 508 sq ft to 1,163 sq ft, are being offered for HK$10.4 million to HK$30.7 million, before taking into account a 22 per cent discount.
Meanwhile, Henderson Land Development and Wheelock Properties are also accelerating the marketing of their new projects.
Henderson Land plans to release its 63-unit Park Reach, with unit sizes measuring from 187 sq ft to 310 sq ft, in Yuen Long as early as the end of this month.
Wheelock Properties said its new project, Oasis Kai Tak, in the city's former airport site, would be released once it obtains the government's pre-sale consent.
The project comprises 648 units with sizes ranging from 270 sq ft to 1,500 sq ft.
This article appeared in the South China Morning Post print edition as: Market war for mortgage loans heats up