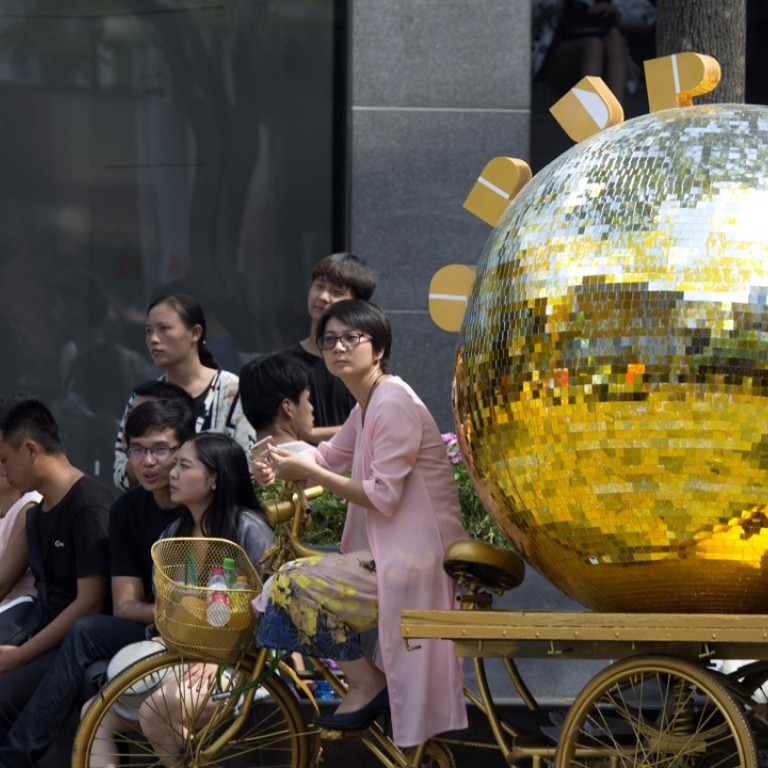 All that glitters is profit in China's gold mines as demand for safe haven boost precious metal sales
Zijin Mining's first-half profit almost triples as Zhaojin Mining's profit grows 56 per cent.
Zijin Mining Group and Zhaojin Mining Industry, among two of the Chinese gold industry's leading miners, reported bumper interim profits, bolstered by surging gold prices amid rising global demand for safe haven investments, and increasing ales at home.
Zijin's net profit almost tripled to 1.5 billion yuan (US$224.8 million), or 0.069 yuan per share, in the first six months of the year. Zhaojin's net income rose 56 per cent to 396.64 million yuan, or 0.13 yuan per share, in the same period.
"Hedging demand triggered by political uncertainty became the main driver of the periodical increases in gold price" in the first half, Zhaojin's chairman Weng Zhanbin said in a statement to the Hong Kong stock exchange.
The improving earnings underscore how an 8 per cent rise in the global price of gold in the first six months of the year has lifted the fortunes of Chinese miners. Earnings were also bolstered by China's increasing appetite for the precious metal, both as a safe haven investment and as collectible, with the industry's sales rising 10 per cent to 545 tonnes during the period.
"Mining segment delivered promising results, with the production volume of gold, copper, zinc and other key metals continuing to lead the industry," said Zijin Mining chairman Chen Jinghe said in the result statement.
Zijin operates mines in nine overseas countries, extracting silver, zinc and copper. Among them, copper production increased 10 per cent while zinc production rose 8.6 per cent.
"During the reporting period, the company's overseas projects maintained a good trend of development. The outputs of the Porgera gold mine in Papua New Guinea, the Jilau/Taror gold mine in Tajikistan, and the zinc and multi-metals mine in Tuva, Russia increased," Chen added.
" In the second half of 2017, developed economies such as Europe and the United States are expected to stabilise and gradually recover, while the Chinese economy will remain stable and sustain a positive trend, the results of supply-side reform will begin to emerge, and the cyclical consolidation of bulk commodities has probably completed," Chen said.