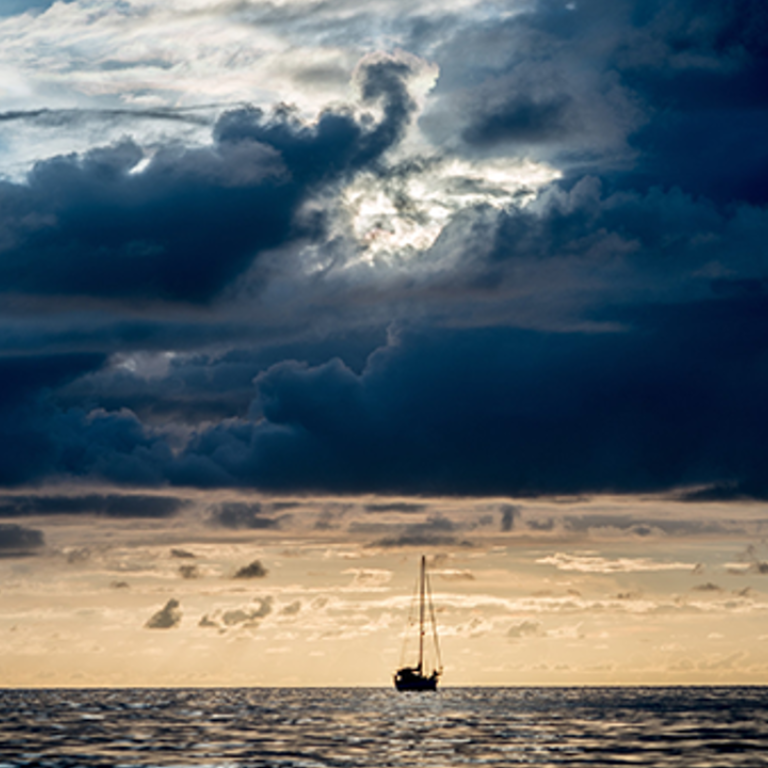 Helping Starbucks and IBM predict the weather is one hot business
AccuWeather and The Weather Company cater to huge, publicly traded clients that pay up to US$1 million a year for predictive analytics
By Kinsey Grant
When Starbucks Corporation in the US wants to gauge how many iced or hot drinks it may sell in a given season, it turns to AccuWeather's predictive analytics team. AccuWeather can advise the coffee chain if, say, October will be colder than usual, meaning more hot Pumpkin Spice Lattes than chilled brews will fly out of the stores.
And when Class I railroads, including Norfolk Southern Corp, Union Pacific Corp and CSX Corp, need to know if tornadoes could derail their trains, they turn to AccuWeather, too, just as other clients, such as Live Nation Entertainment, Garmin Ltd., Ford Motor Company, Samsung, LG Display Co and Motorola Solutions Inc., do when they must find out if storms, blizzards and heatwaves could disrupt their businesses.
Accuweather is one of two major weather predictive-analysis firms that cater to companies that rely on forecasts to stay profitable. The other is The Weather Company, also a provider to multinational companies.
Accuracy, naturally, is paramount, and, predictably, each company claims it has the edge. But both companies have been named "most accurate" for different aspects of meteorology. Last year, ForecastWatch cited AccuWeather as the most accurate source of overall temperature forecasts and The Weather Company, the most accurate overall across time and geography.
So they do have accolades. However, their histories and client bases differ. 
Joel Myers founded AccuWeather in 1962 by cold-calling almost 25,000 companies to snag his first 100 clients for what he claimed would be more accurate than the government's. Fast-forward 55 years, and Myers, now 77, is still at it. But he's working with bigger and more deep-pocketed clients that make up more than half, 245, of the Fortune 500. 
The Weather Company was bought by International Business Machines in 2015. The company contends that its connection to IBM offers a competitive advantage, because it can access the supercomputer Watson, which uses artificial intelligence to "parse out" information. "A lot more capabilities are available to us," said Jim Menard, meteorologist and the Weather Company's head of travel, transport, energy and utility.
Among the Weather Company's clients are Apple Inc. All 700 million iPhones are preloaded with The Weather Channel, a Weather Company subsidiary. The Weather Company also serves more than 3,500 businesses in 70 countries. Menard's division focuses on airlines, working with seven of the top 10, including Southwest Airlines Co  and American Airlines Group Inc.
As for pricing, Accuweather can cost clients between US$5,000 and US$1 million per year to subscribe. Like AccuWeather, The Weather Company doesn't charge a flat rate. Southwest, for example, might need detailed weather predictions for its pilots and also watered-down outlooks for screens in airport terminals, and The Weather Company will customise its services for the airline.
No firm statistics exist on just how much companies' bottom line could suffer from weather-related costs. But the National Weather Service reported nine weather events through July 7 of this year, which have cost over US$1 billion each in damages. The sum for those nine events reached US$16 billion last month.
With major storms brewing this season, using such services can spare devastating losses to companies and countries. According to the National Centres for Environmental Information, the United States has sustained 212 weather and climate disasters since 1980, where overall damages and dollar amounts reached or exceeded US$1 billion, including a consumer price index adjustment to 2017; the total cost of these 212 events exceeded US$1.2 trillion.
More of What's Trending on TheStreet:
Banks Targeting Millennial Customers Via Apps and Social Media
Looks Like Apple Just Killed the iCar
3 Reasons to Blow US$900 on New Samsung Galaxy Note
Mayweather-McGregor Will Be All About Promoting Showtime