A-shares
Get more with myNEWS
A personalised news feed of stories that matter to you
Learn more
China's fintech firms eye overseas IPOs to fund growth as regulations tighten at home
A new wave of initial public offerings (IPOs) by mainland Chinese financial technology (fintech) companies is taking shape as dozens of unprofitable technology start-ups rush to raise funds overseas amid tightened regulations at home.
The A-share market, due to its profitability requirements, remains off-limits to most Chinese fintech firms, particularly peer-to-peer (P2P) lending platforms that were once regarded as an important part of the mainland's reform of the banking system.
Depositors' dwindling interest in chasing returns from P2P operators following a raft of scandals over the past two years point to hard times ahead for many of the companies despite their ambitions of serving the country's cash-hungry small businesses and individuals.
The increasing demand for financing has prompted a clutch of fintech firms to kick off their overseas IPO processes, most of which plan to complete fundraising in the next 12 months.
"An increasing number of fintech IPOs in Hong Kong and the United States are expected to take place," said Gao Jianbin, a PwC partner. "They mainly aim to list in the US, though Hong Kong is also an option."
Zhong An Online Property and Casualty Insurance, China's first online-only insurer, is seeking to raise as much as US$1.5 billion via a Hong Kong IPO.
The online insurer, funded by mainland internet giants Alibaba and Tencent, claims to be the largest insurance firm on the mainland in terms of the number of customers served and policies sold.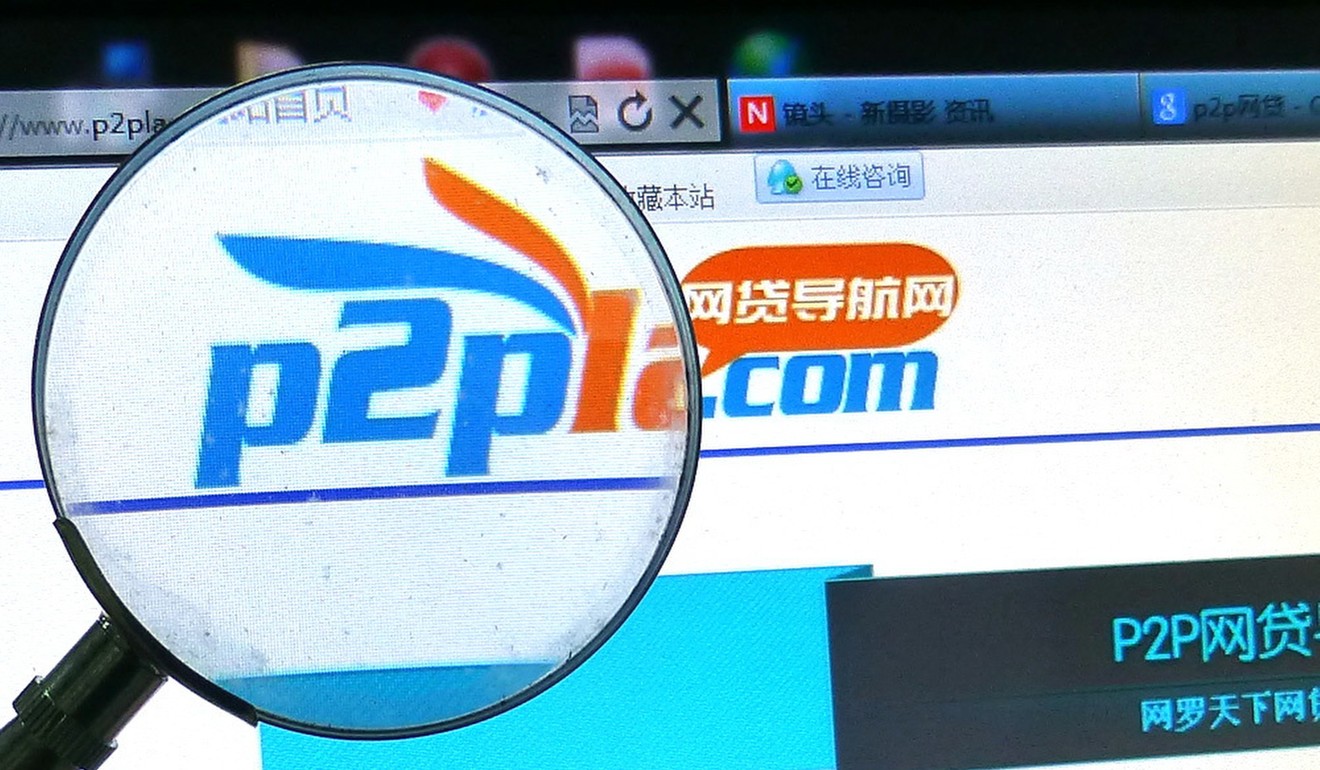 After five years in business, Zhong An has developed a customer base of about 500 million people.
Alibaba, owner of the South China Morning Post, holds 16 per cent of the online insurer though its affiliate Ant Financial.
Other big mainland-based fintech businesses, including Lujiazui International Financial Asset Exchange (Lufax) and Ant Financial, are planning IPOs outside the mainland, rather than on the A-share market.
The China Securities Regulatory Commission (CSRC) originally planned to set up a board for emerging industries at the Shanghai Stock Exchange, creating a listing venue for tech firms such as Ant Financial, Zhong An and other US-listed technology businesses which sought to relist on the mainland.
But the regulator scrapped the plan in March 2015 in an effort to avoid a fresh equity influx into the beleaguered market at the time.
Ant Financial and Lufax have yet to unveil detailed time frames for their IPOs.
"For many small fintech firms, an IPO in the near future is necessary to bolster their businesses, hone their image, replenish their capital and attract talent," said Gao Hongxia, an analyst at fund consultancy Zero2IPO. "An IPO lays a foundation for their long-term healthy development."
Analysts said P2P companies, in particular, are hungry for fresh capital to reinforce their business growth.
Only two mainland-based P2P operators – Yirendai and China Rapid Finance – are currently traded in New York, but last month Sorghum Investment announced a back-door listing through a reverse merger with Nasdaq-listed China Commercial Credit, which would make it the third.
Amy Huang Darong, chief executive of Sorghum, said the back-door listing would allow the company to tap US capital markets to increase market recognition, attract more international talent and improve fintech innovation ability.
Ppdai.com, Neo Capital and Dianrong are some of the mainland online lending platforms seeking share-listings on overseas markets.
In August, Dianrong raised US$220 million from a consortium of investors including Singapore's sovereign wealth fund GIC, the largest Chinese fintech fundraising deal since Ant Financial's US$4.5 billion deal in April 2016.
Kevin Guo, Dianrong's co-founder and co-chief executive, said the IPO would be a "natural outcome" of the company's healthy growth.
Mainland authorities last year published a series of rules to clean up the online lending sector.
These include requirements for the lending platforms to appoint custodian banks to oversee client deposits and full information disclosure about their operations.
The clean-up efforts are likely to force hundreds of P2P platforms out of the market because they won't be able to secure a custodian bank or convince regulators that the deposits are being used appropriately, according to industry officials.
P2P, acting as an information service provider that matches depositors and borrowers, was seen as an effective business model to complement the mainland's banking system which is dominated by large, state-owned lenders.
The online lending platforms target about 500 million mainland residents who are underserved by the financial sector because they don't own a credit card.
But fraud that incurred depositors' losses to the tune of more than 100 billion yuan (US$15.3 billion) last year and the collapse of some online lending platforms owing to business failures, cast a shadow over the outlook for the P2P sector.
Separately, Hong Kong Exchanges and Clearing has proposed setting up a new board to attract listings of technology companies, which would become a new option for China's fintech businesses.
This article appeared in the South China Morning Post print edition as: Fintech firms turn overseas for funds