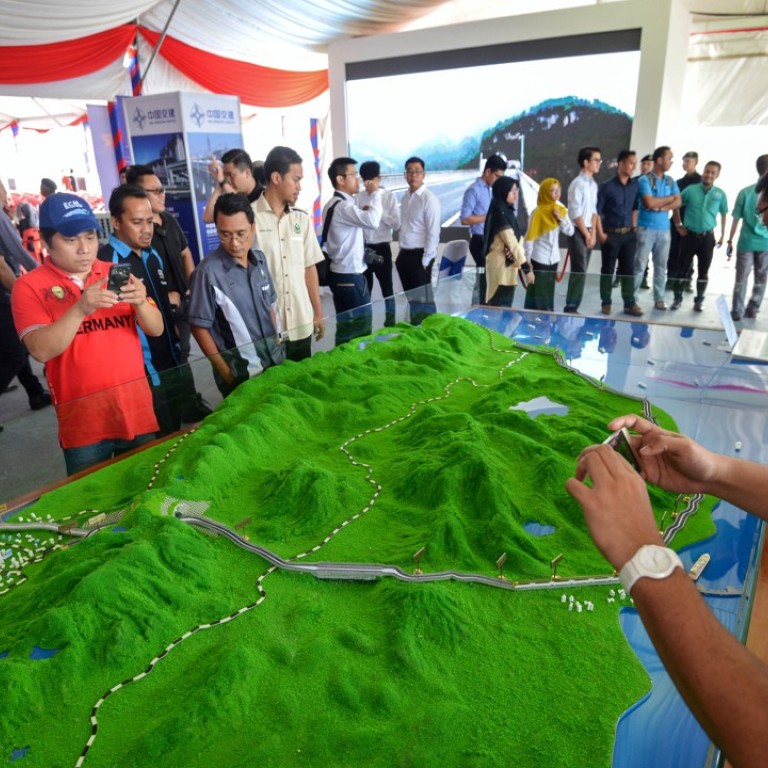 China's largest marine park operator looks to build attractions along new Silk Road
Dalian-based
Haichang Ocean Park Holdings
, the mainland's largest marine theme park operator, has implemented a go-global strategy, with plans to build overseas amusement parks along the beltway of countries that make up China's new silk road trade initiative.
Wang Xuguang, chief executive of Haichang, told the South China Morning Post that the company was in discussion with several mainland state-owned infrastructure builders to develop three to four ocean parks along China's new silk road in countries like Bangladesh and Madagascar.
"As the state-owned infrastructure builders construct ports and roads along the 'One Belt, One Road', they also need our help to add amusement facilities to go with the megaprojects," he said. "This model fits us perfectly since we already had plans to tap the emerging markets."
The belt and road initiative, introduced by Chinese President Xi Jinping in 2013, aims to connect overland corridors and sea routes to bolster China's trade ties with 65 countries.
Building power plants, roads, ports and other infrastructure works in those countries are an important part of China's ambitions of creating a new global economic order on the back of an investment of at least 780 billion yuan (US$119 billion).
"Markets like Japan, Europe and America are not our targets," Wang said. "Instead, we set our eyes on markets like India, central Asia and Africa."
He added that Haichang would not necessarily invest in the construction of the ocean parks along the Belt and Road routes, but could embark on an "asset-light" strategy by just designing and operating the resorts for state-backed companies.
Haichang's 3-billion-yuan Polar Ocean Park located at Nanhui, Shanghai's Pudong district, will open in August 2018.
The mega theme park, expected to attract 3 million tourists a year, was designed by the city government to create synergy with the US$5.5 billion Shanghai Disneyland, which drew more than 11 million visitors in the first year of operations by June.
Shanghai municipality is expanding the expressway that already links the two theme parks.
The Nanhui New City where Haichang's ocean park is located is near the Yangshan deep-water port, part of the city's free-trade zone.
Haichang aims to become the world's largest marine theme park operator following the operations of three new projects including the one in Shanghai, and the other two in Zhengzhou, Henan province and Sanya, Hainan province.
The potential projects along the belt and road routes will represent the company's initial attempt to explore the global market.
Wang said expansions to Africa could also enhance Haichang's research.
Beijing has been striving to export its cultural heritage and increase the projection of Chinese "soft power" amid the country's increasing economic might.
Building entertainment complexes along the belt and road routes is seen as an effective way of wielding China's cultural influence.
Hong Kong-listed Haichang posted net profits of 57.6 million yuan ( US$8.83 million) for this year's first half, up 38.9 per cent from a year ago.
This article appeared in the South China Morning Post print edition as: Haichang to expand on 'belt and road'