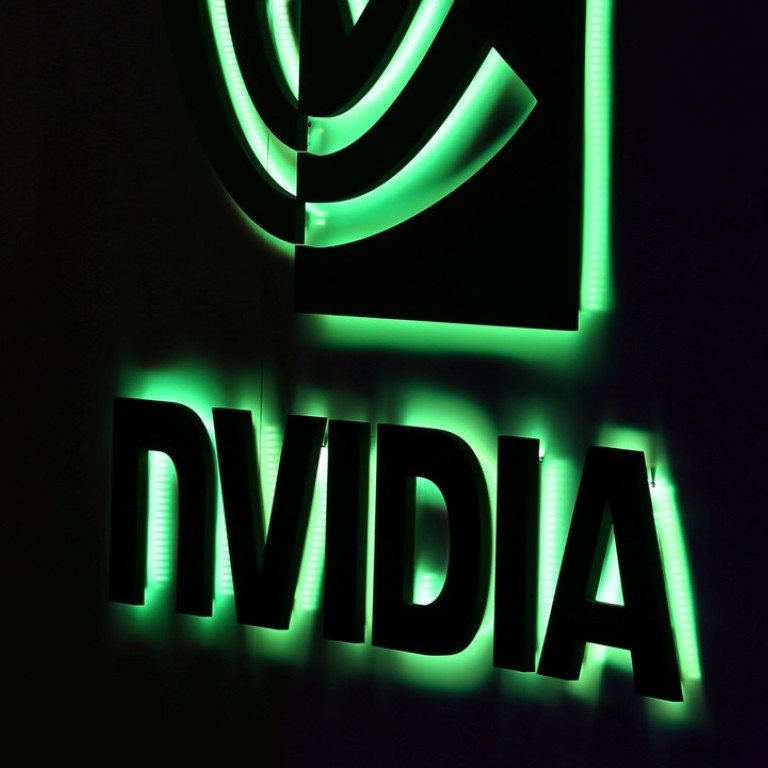 Maker of graphics cards to supply Alibaba, Baidu, Tencent with chips that run AI five times faster
The new chip is claimed to be up to five times more powerful than the current Pascal-based chips deployed by the Chinese firms
Nvidia, the US graphics chip giant, has agreed to supply its new Volta-based graphics processing unit (GPU) hardware to China's largest technology companies, Alibaba, Tencent, and Baidu, which could significantly speed up their own artificial intelligence (AI) applications.
The California-based firm also separately announced it had joined a group of investors in spending US$52 million on Chinese self-driving car start-up Jingchi, which will use Nvidia GPUs and its AI car computing platform to develop autonomous vehicles.
The new Nvidia Volta GPU computing platform is designed to accelerate AI for a broad range of enterprise and consumer applications, and will be adopted by Alibaba Cloud, Baidu, and Tencent in their data centres and cloud-service infrastructures, Nvidia said on Tuesday.
"AI is the most important technology development of our time, with the greatest potential to help society," said Jensen Huang, Nvidia's founder and CEO in a statement.
"As the world's leading cloud providers deploy the world's best AI platforms, with Volta GPUs and Nvidia software, we'll see amazing breakthroughs in medicine, autonomous transport, precision manufacturing and much more."
Alibaba Cloud, Baidu, and Tencent are upgrading their data centres and shifting to Volta-based platforms from the current Nvidia Pascal architecture-based systems, the company said.
The new Volta-based systems, at the heart of which is the Nvidia V100 GPU, is "five times" more improved than the current Pascal systems.
Leading names Inspur, Lenovo, and Huawei have also adopted the Nvidia HGX reference architecture to build AI systems for their hyperscale data centres.
In a separate statement on Tuesday, meanwhile, Nvidia said it had joined a group of investors, led by Chinese venture capital firm Qiming Venture, in investing US$52 million in Chinese self-driving car start-up, Jingchi.
Jingchi was founded in April by Tony Han and Jing Wang, former leaders of Baidu's autonomous driving unit.
The firm has completed its first autonomous mode testing on public roads in June. It plans to put 50 self-driving cars on the streets of Anqing city, Anhui province, by the end of this year.
Jingchi said the investment will allow it to quickly scale up its research and development teams in Beijing and Sunnyvale, California and ramp up deployment of a fully Level 4 autonomous driving test fleet in China by the end of the year.
This article appeared in the South China Morning Post print edition as: Nvidia forges supply deal with mainland technology Titans