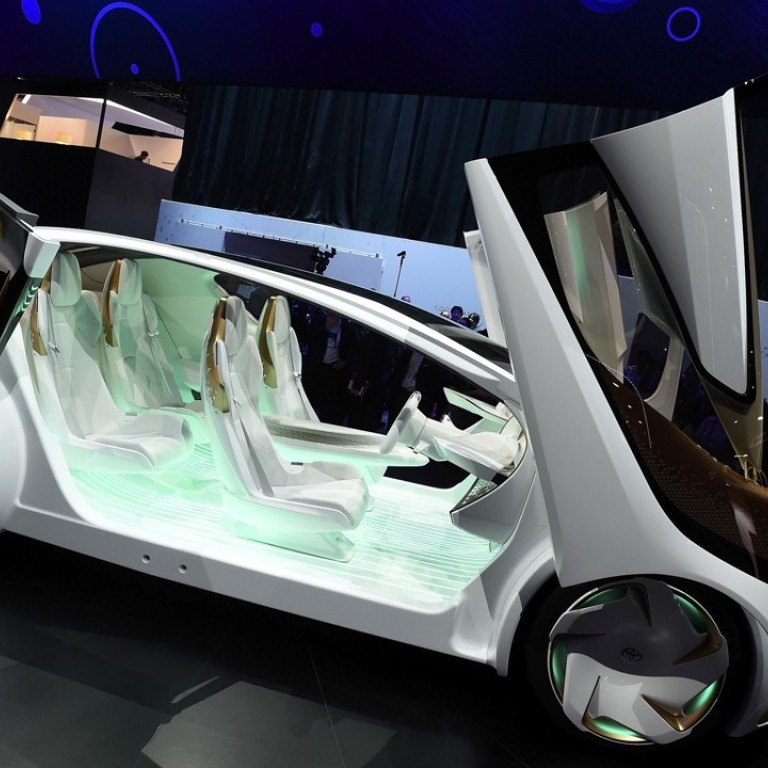 Your money's not wanted HERE: Chinese-led bid for stake in high-res map maker rejected by US
Tencent, NavInfo, GIC syndicate forced to pull its bid for 10 per cent of HERE Technologies, which makes maps that enable autonomous driving
A syndicate including Chinese technology giant Tencent Holdings has been forced to ditch its plan to buy a stake in a developer of high-resolution maps for driverless cars after failing to gain approval from authorities in the US.
The partnership between Tencent, Chinese mapping company NavInfo and Singaporean sovereign wealth fund GIC has withdrawn its bid for a 10 per cent stake in HERE Technologies, the latest China-linked investment to be rejected under President Donald Trump.
Shenzhen-listed NavInfo said in a statement on Wednesday that it spent months after the proposed deal was announced in December seeking approval from the US Committee on Foreign Investment.
Even though HERE is a European company headquartered in the Netherlands, approval was required from the US because it has assets in Chicago.
The investment group had decided to pull the offer after American regulators withheld approval, said Beijing-based Navinfo, which already has a joint venture in China with HERE. The statement did not specify why the US committee rejected the bid.
The collapse of the deal came just two weeks after President Trump blocked a Chinese-backed investor from buying Lattice Semiconductor Corp on national security grounds.
"Some predicted that the Trump administration would take a more hawkish approach to foreign investment into the United States by China," said Lawrence Ward, a partner at the international law firm Dorsey & Whitney in a previous note referring to the Lattice deal.
"However, it is important to note that the US government has been particularly concerned with foreign investment, particularly Chinese investment, into the US semiconductor industry for years."
Tencent, NavInfo and GIC had intended to jointly fork out €243 million (US$285 million) for 10 per cent of Netherlands-based HERE, which is majority owned by car makers including Audi and BMW and 15 per cent owned by US chipmaker Intel.
Developing detailed three-dimensional maps, HERE Technologies was expected to give Chinese companies a leg-up when competing with the likes of Google in the field of autonomous driving. Driverless capability is touted as the next big thing in the technology sector, as a growing number of Chinese firms from giants like Baidu to start-ups throw their hats into the ring.
Tencent and NavInfo had originally planned to invest €44 million and €97 million respectively, with GIC set to invest the remaining €102 million , according to a previous statement.
HERE said in a separate statement that the decision of drop the proposed investment followed a regulatory review process "during which the parties determined there was no practicable path to receiving the necessary approval for the transaction to proceed".
Despite the failed deal, both NavInfo and HERE said they plan to continue their partnership in China.
HERE said they plan to cooperate on services for Chinese and global customers across a range of industries, including the automotive market.
The share price of NavInfo dropped 0.97 per cent, closing at 25.59 yuan on Wednesday. Tencent's Hong Kong-traded stock climbed 0.24 per cent, closing at HK$ 338.4.
This article appeared in the South China Morning Post print edition as: Syndicate drops plan for stake in HERE Technologies