Bitcoin
Get more with myNEWS
A personalised news feed of stories that matter to you
Learn more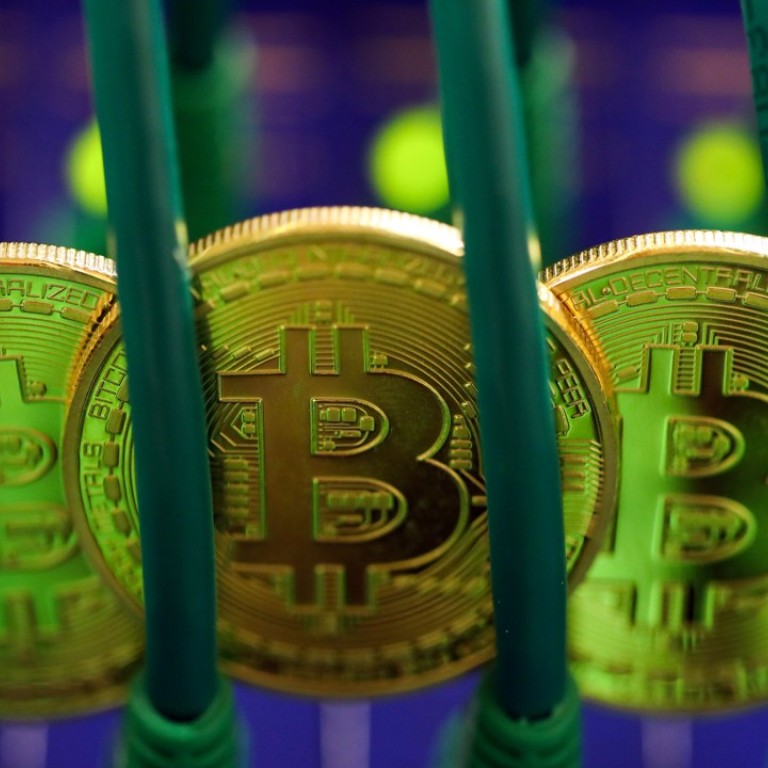 European banks like the look of digital currencies, but bitcoin not on their list of favourites
Virtual currencies can speed up settlement transactions and cut costs, but banks want one controlled by central banks to ensure stability, according to UBS
European banks are very interested in the potential of digital currencies, but do not believe that bitcoin is likely to become a generally accepted form of money, according to the head of Swiss bank UBS.
Bitcoin has become very popular in some countries – in Switzerland, bitcoin machines allowing people to convert cash to the digital currency are common – but in others has run into problems, with China telling digital currency exchanges to shut down and banning fundraising using virtual currency because of the risks the government perceives to financial stability.
Bitcoin's use to banks is limited by its volatility and the lack of control a central bank would have over its supply, according to UBS.
"For money to be a generally accepted means of payment, and a means to store value, it is essential that a central bank limits its supply. This isn't the case with bitcoin. This might change one day, if a central bank would issue a digital currency," said Axel Weber, chairman of UBS, speaking in Zurich.
"UBS neither uses nor trades bitcoin. But UBS is interested in the technology which underpins bitcoin, namely blockchain or the distributed ledger. We have several pilot projects where we are analysing the potential benefits of this technology," Weber said.
According to a recent Bloomberg report, UBS is in talks with a number of central banks to develop a "utility settlement coin", a collateralised digital currency that banks could use to pay one another or to buy securities more quickly. Weber did not elaborate on the project.
Other large banks, including HSBC, Deutsche Bank and Barclays, have shown interest in the project, which is based on blockchain and is expected to launch next year subject to support by central banks, the report said.
The reason banks like digital currencies is their potential for improving efficiency and cutting costs, industry experts said.
"Digital currency is convenient for banks to do settlements via the blockchain technology. It is transparent and can enhance settlement efficiency," said Francisco Fernandez, founder and chief executive of Avaloq, which provides cloud-based software and services to banks.
"Bitcoin is very new, so it is being used in a speculative way. Of course regulation must be addressed to make sure a digital currency is not used for money laundering or other fraudulent activities," he said in an interview in Zurich, where the company is based.
"I personally do not see value in prohibiting it from trading," he said.
Victor Aerni, equity partner and head of wealth management at Pictet, a private bank in Switzerland, believed however that bitcoin was simply not necessary for most people because there are so many other options.
"I would use cash, credit cards, and PayPal to make payments. I personally do not think there is a necessity to use bitcoin or another digital currency in daily life," Aerni said.
This article appeared in the South China Morning Post print edition as: Bitcoin potential good but role limited, says UBS