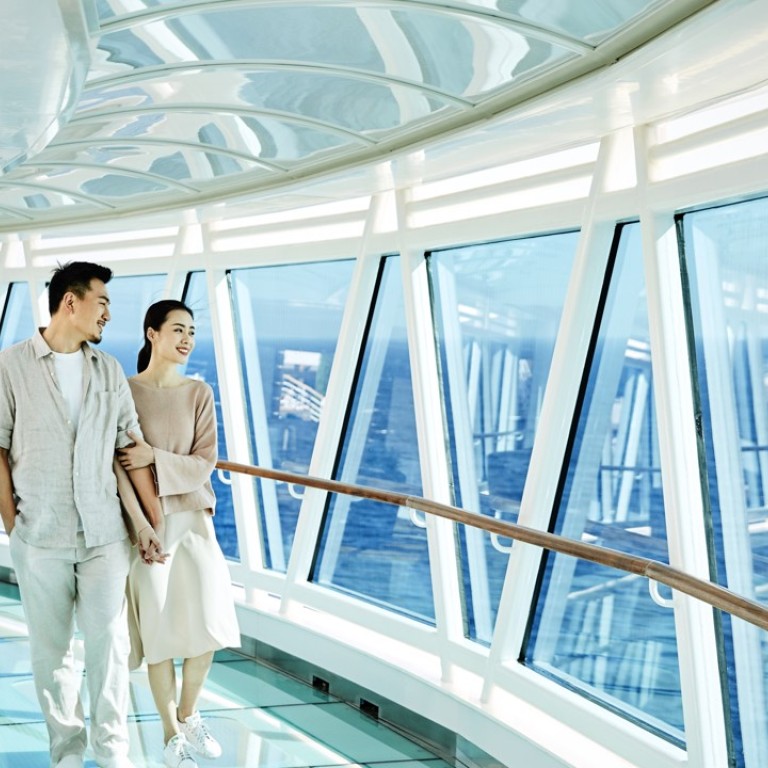 Mahjong, shopping and karaoke – why the cruise experience is drawing Chinese tourists
The mainland has emerged as the world's second-largest cruise market, attracting 2.1 million passengers in 2016
Major cruise lines have sharpened their focus on the mainland market, catering towards Chinese tastes in an effort to tap the world's second largest cruise market in terms of passenger numbers.
Mahjong, casinos and duty-free shops are among the appeals for mainland holidaymakers, as millions of young people and families focus on a novel, yet convenient form of travel.
Last year, China became the world's second biggest source of cruise passengers globally, according to trade association Cruise Lines International Association (CLIA). The number of mainlanders joining cruises has risen 76 per cent annually since 2012, reaching 2.1 million passengers in 2016.
Unlike their counterparts in developed markets, Chinese cruise lines tend to attract a younger demographic, often travelling in family groups.
"Cruises are no longer for the 'nearly dead and newly wed' in China. Cruise lines are putting on new ships and new entertainment to attract young people," said Ingrid Leung, manager director of Incruising Travel Asia, a Hong Kong-based agency.
The average age of mainland passengers is 44, compared with 55 in the UK, data from CLIA shows. Those under 40 account for 40 per cent of all mainland passengers.
Casinos, duty-free shops, karaoke rooms, wind tunnel flying, Xbox games, rock climbing, and bumper cars are among the entertainment choices that impressed Tracy He, 35, when she took her mother on a cruise trip from Tianjin last September on Royal Caribbean's Ovation of the Seas.
"I brought two books to kill time when I boarded," said He. "I ended up reading not even a page."
Royal Caribbean, one of the world's largest cruise operator, introduced square dancing during its tours from China, an activity with more than 100 million practitioners on the mainland.
They also attract family groups with special "buy one room, get one free" promotions, said Stella Zhang, a sales manager at Royal Caribbean.
"Many Chinese customers are groups of families of three generations, unlike the typical retired couples in the US or Europe," said Zhang.
A significant portion of customers are couples in their 30s with small kids, said Wang Ping, vice-president and general manager of Princess Cruises China, which is owned by Carnival, the world's largest cruise line.
Princess Cruises have hosted two special trips with an e-sport theme. The cruise invited players to compete in popular games such as Werewolf and Dota 2.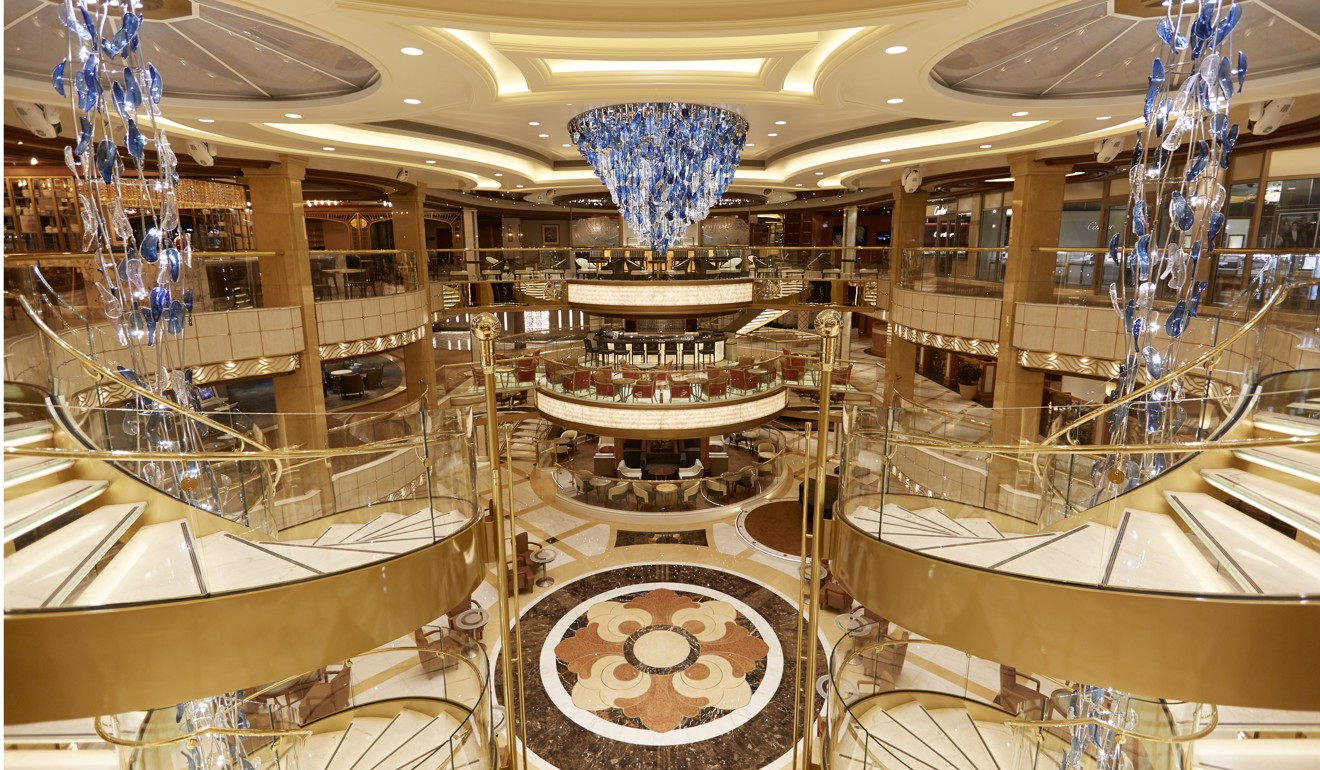 The massive 3,560-berth Majestic Princess is the latest addition to the Princes Cruises fleet. Underscoring the importance of the mainland market, the vessel was officially named by eight-time NBA All-Star Yao Ming and his wife Ye Li at a ceremony in Shanghai in July.
"There is more entertainment on cruises than island or beach resorts, where you just relax on the beach," said Natalie You, who went on a five-day trip with her husband and their six-month-old daughter on Royal Caribbean's Quantum of the Seas in 2015.
In spite of busy daily itinerary, looking after their daughter was relatively hassle free.
"We went back to our ocean-view room to rest whenever she is tired," said You.
You's parents also went on a separate trip with two other families. "It's really good for families because it's convenient for people to stay together, and you don't have to plan any activities yourself."
Cruise operators are especially keen on developing a brand relationship with younger clientele because of the opportunities for repeat business, said Leung.
In an effort to boost profitability, cruise operators are seeking to shift away from the resale charter model, where travel agencies charter a ship and then oversee ticket sales.
Competition among travel agencies has resulted in price war in cruise packages during the past year, driving down cruise ticket prices, said Wang.
However, the cruise lines say they plan to rely more on direct ticket sales which will provide better pricing and offer the change to better understand their customers.
The number of mainland cruise passengers is estimated to reach 7 million by 2030, according to the China Cruise&Yacht Industry Association. The US remains the world's No 1 holiday cruise market, with 11 million passengers taking part in cruises annually.
This article appeared in the South China Morning Post print edition as: Cruise lines set sail for mainland market