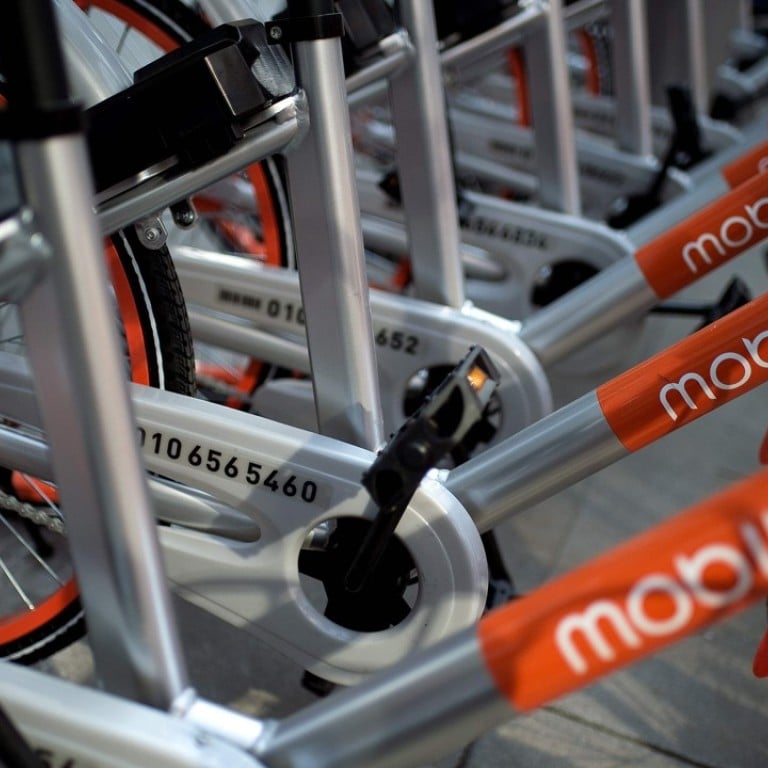 Bike-share firm Mobike's CEO calls for clearer rules to help sharing-economy businesses in China
Davis Wang says that companies like his have enormous numbers of customers, but can struggle with a lack of a clear regulatory framework
The chief executive of Chinese shared bicycle giant Mobike urged the country's regulators to work with it to clarify regulations, as so-called sharing-economy businesses become increasingly popular in China but run into bureaucratic hurdles and criticism.
Intense competition and price wars have already killed off four top players in China's shared bike market so far this year, while their services – users pick up and leave bikes anywhere at any time by scanning codes with their smartphones – have been the target of frequent complaints about bicycles being dumped on street corners or in parks, or blocking roads.
Davis Wang, CEO and co-founder of Mobike, said his company was a growing presence in China's cities and needed a clear framework in which to operate.
"More than 2 million people use Mobike in Guangzhou every day – that is almost one-third of the volume carried by the subway and three times the volume carried by taxis. We are a big platform with a huge number of users, and we are easily attacked when problems emerge," he said on the sidelines of the Fortune Global Forum gathering of political and business leaders in the southern city of Guangzhou on Thursday.
"We have a responsibility to work out the problems with the government together," Wang said.
Mobike was valued around US$3 billion after its last series of fundraising last year. It and rival Ofo dominate China's bike-sharing market, with a combined share of around 95 per cent.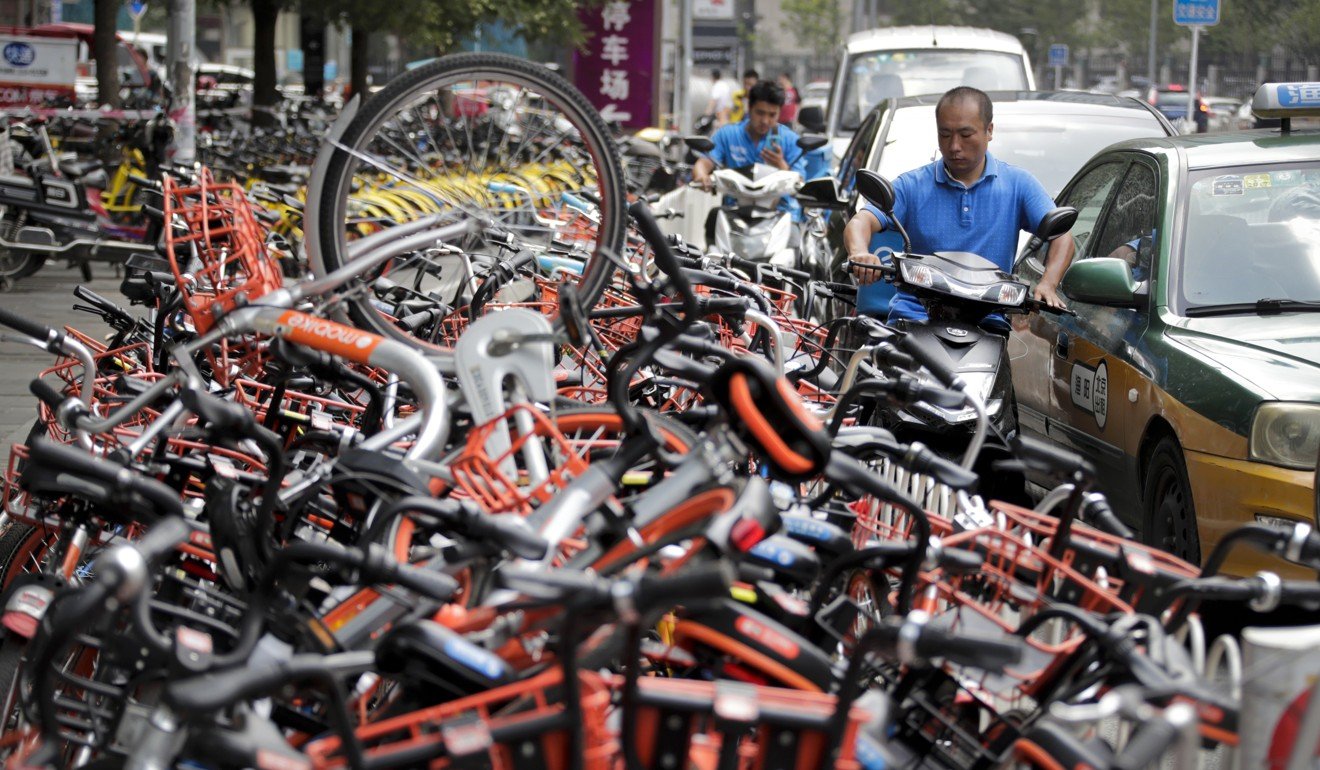 As many as 600 million people were involved in activities related to China's sharing economy last year, with transactions estimated at US$500 billion, according to the State Information Centre. Economic activity around sharing could account for as much as 10 per cent of China's gross domestic product by 2020, the centre said.
The most high-profile sharing-economy firm to run into difficulties in China was Uber, which after a series of regulatory battles that included raids on its offices, sold itself to a local rival, Didi Chuxing.
Wang, who once worked for Uber in China, noted problems with regulators from the early days of Mobike.
"When we started the business in Shanghai in 2015, we applied for 2,000 licences for our bikes from the authorities, but they said they were not sure whether the rules for bike licences were still valid, and they did not have that many licence plates," he said.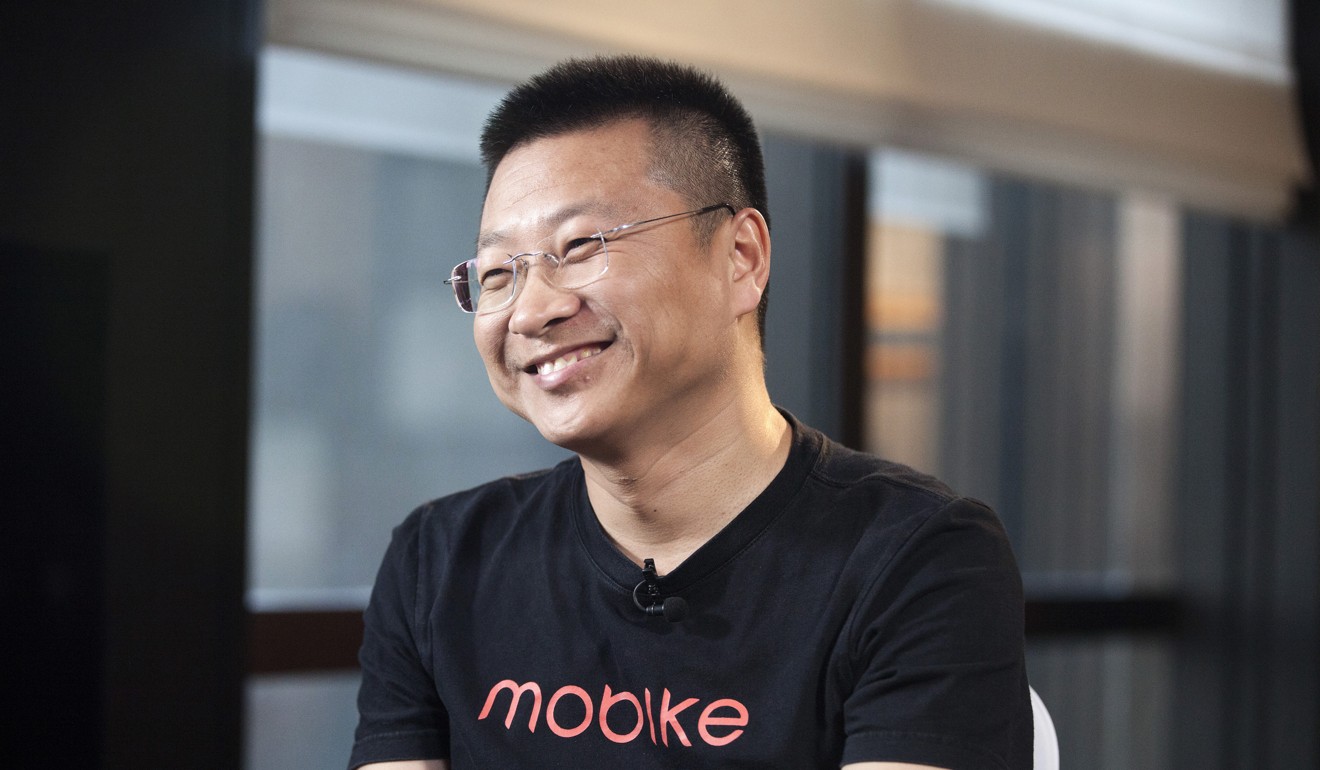 The latest issue facing bike-sharing firms is the deposits users pay to use the service. The collapse of so many firms – the latest being the third-largest player Bluegogo, which just expanded to San Francisco earlier this year – has raised the question of what happens to the deposits.
The semi-official China Consumers' Association summoned bike-sharing companies to a meeting on Monday morning and urged them to adopt "transparent and safe" management of deposits.
According to media reports, citing data from statistics released by the China Internet Network Information Centre in August, total deposits collected by bike-sharing companies may have reached as much as 10 billion yuan (US$1.52 billion).
However, there are no specific regulations on how deposits should be kept and managed, and punishment for any misuse is not clear. Some analysts noted that the authorities could push for non-deposit models among bike sharing firms.
"For Mobike, the deposit pool could be worth billions of yuan, and that offers strong support to cash flow. But I believe deposit exemption will be the general trend for the sharing economy, as the credit system in China improves," said Zhao Xiang, research analyst with Analysys, a Shanghai-based consultancy company.
Wang would not be drawn on whether Mobike would exempt users from deposits, saying only that the authorities should make rules clearer.
Other sharing-economy firms echoed Wang's call for clearer rules. Kelvin Chen, chief executive of Xiaozhu, China's answer to Airbnb, said regulators should update rules as the sharing economy is improving efficiency and resource allocation.
"A lot of our users want to let out their home to make better economic use of it, but they can be challenged by the police or residential building managers or people in the neighbourhood because the rules are vague. We need to work with the authorities to make sure that efficiency is improved and safety guaranteed," Chen said at the forum.
Not all commentators at the forum were supportive of bike-sharing.
"There are rules but Mobike users simply do not follow them – bicycles should be parked in underground floors according to rules in Beijing, but my security guards are spending hours carrying away bikes that are blocking the aisles," said Pan Shiyi, chairman of Soho China, which owns co-working office building Soho 3Q in Beijing.
This article appeared in the South China Morning Post print edition as: mobike asks regulators for closer cooperation