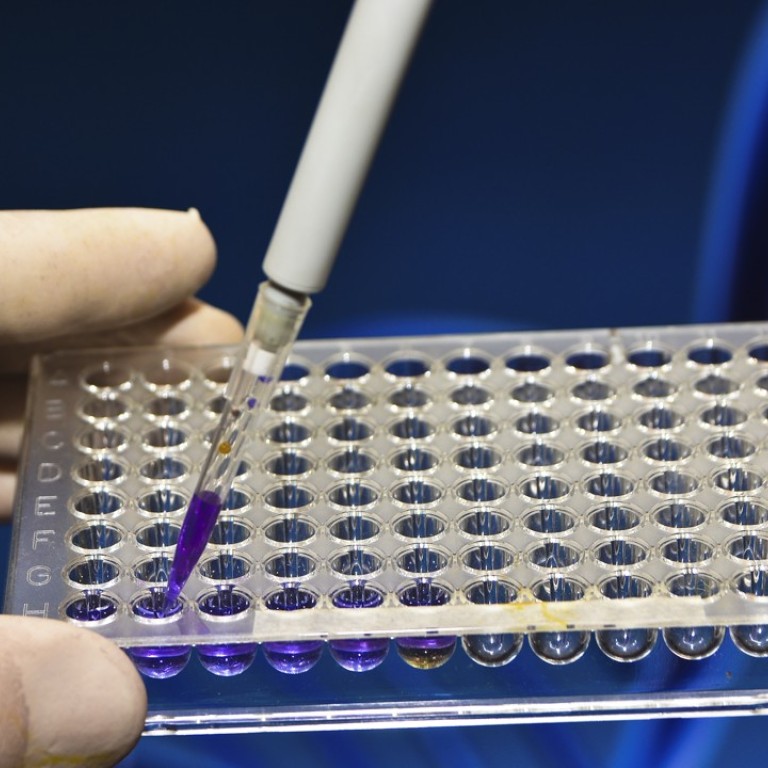 Why most small players may not survive China's pharmaceutical industry consolidation
Strategy aims to turn China's predominantly off-patent drug copying pharmaceutical industry into one that's capable of coming up with innovative patentable products
China's fragmented pharmaceutical industry is expected to undergo a wave of consolidation over the next five years, thanks to more stringent drug quality regulations and a reduction in layers of distribution intermediaries.  
From upstream drug discovery and manufacturing to downstream distribution, companies face greater competitive pressure as Beijing implements a raft of measures announced over the past two years to weed out practices that had led to mediocre drug quality and inefficiencies. 
According to Credit Suisse's head of China health care research, Serena Shao, the new policies could see over half the nation's 2,900 or so small domestic drug makers disappear, with some acquired by larger rivals for a song.
"For the smaller generic drug makers that did not comply with tightened quality standards, the value of their assets could be limited since many do not have the financial muscle to re-conduct clinical trials on their products to fulfil regulatory requirements," she said in an interview with the South China Morning Post.  
"It could cost over 10 million yuan (US$1.56 million) to go through trials and procedures to obtain regulatory approval for a drug." 
China Food and Drugs Administration started implementing its moves just over two years ago, with test requirements on the quality – in terms of safety and efficacy – of off-patent generic drugs as part of a national strategy to build a strong pharmaceutical industry through reform.
A raft of initiatives were announced to cut red tape for the drug discovery industry and incentivise innovation, including simplifying clinical trial approval procedures to cut waiting times and compensating drug developers for lost patent duration due to approval delays.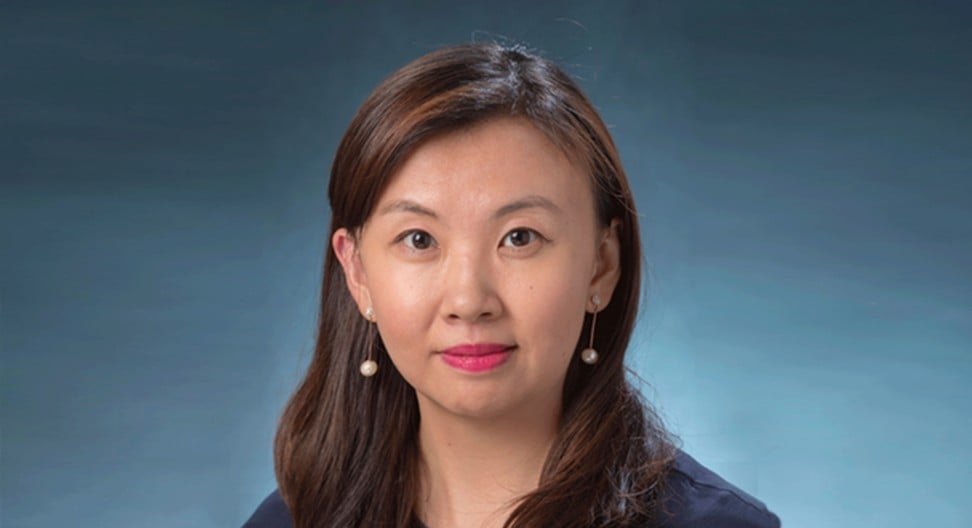 Another move was to raise spending on therapeutic medications and cut it on supplementary and nutritional products – which took up some 30 per cent of the nation's pharmaceutical sales worth 1.5 trillion yuan in 2016, according to a recent Everbright Securities report.    
The strategy aims to turn China's predominantly off-patent drug copying pharmaceutical industry into one that's capable of coming up with innovative patentable products.   
Mainland pharmaceutical firms' average research and development spending was less than 5 per cent of sales, compared with around 20 per cent in the United States, according to Shao. 
Some 95 per cent of the nation's 189,000 drugs registered are generic ones, in an industry worth over 500 billion yuan, according the Everbright report. 
The top 10 players took up just 10 per cent of industry sales in 2016, compared with 48 per cent in the United States, Shao noted. 
"Generic drugs approved for production before 2008 are particularly prone to low quality problems … the new testing requirements will play a key role in lifting industry concentration and standards," Everbright analysts Lin Xiaowei and Jing Yushen wrote. 
"Quality verification will be a systemic project for China's pharmaceutical industry in the next five to 10 years." 
Small drug makers' lack of in-house sales teams – which are costly to keep – will also contribute to a widening of the competitive gap with their larger rivals in years to come, Shao said.   
Many of them rely on layers of sub-distributors to sell their products to hospitals, where most prescription drugs are dispensed. 
The long supply chain means sales and marketing costs amount to 30 to 40 per cent of the industry's sales, versus only 10 per cent in the US, Shao noted. 
With the implementation of the so-called "two invoices" distribution system, designed to stamp out corruption and lower costs over the course of this year, consolidation of the fragmented drugs distribution business is expected to accelerate.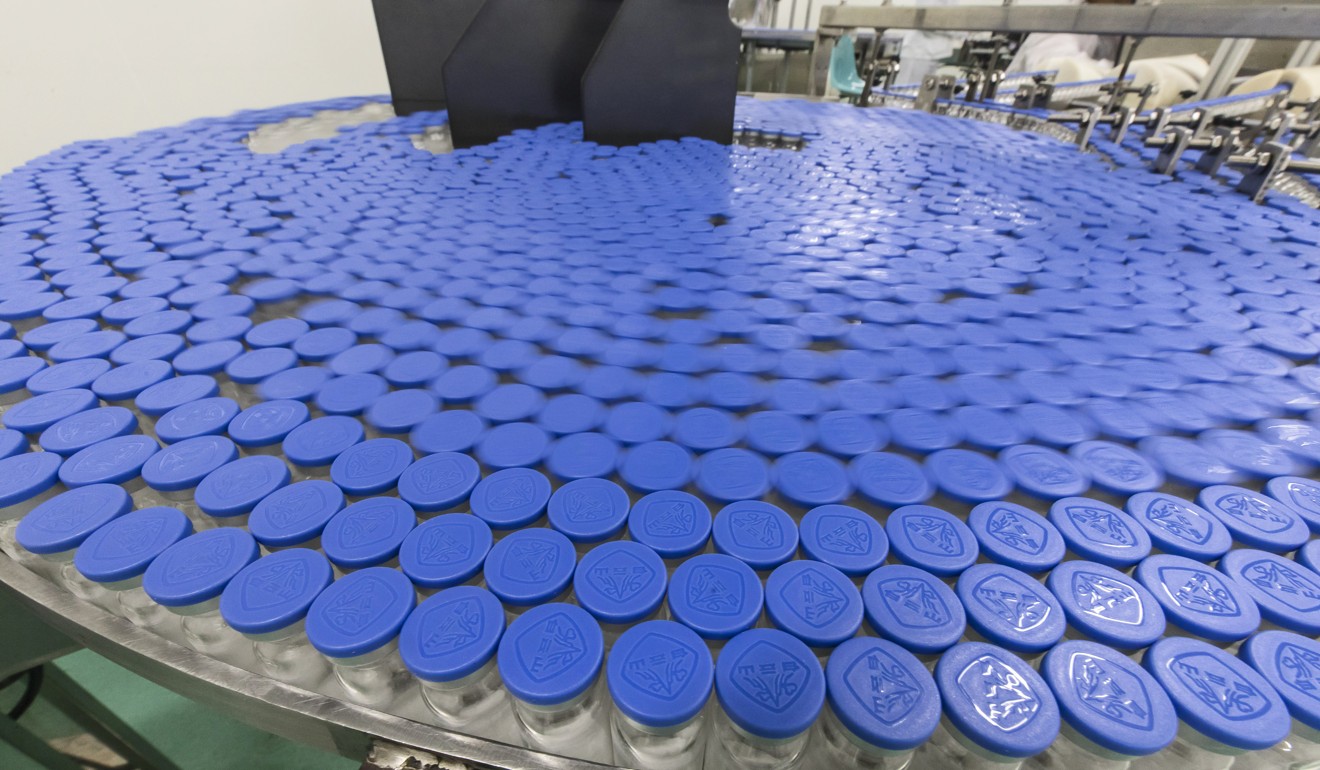 The system only allows two transactions: one between producers and distributors, the other between distributors and hospitals, effectively cutting layers of intermediaries which are being forced to either go out of business or operate underground. 
The combined market share of the mainland's three largest drug distributors was 34 per cent last year, much lower than 90 per cent in the US and 70 per cent in Japan, according to the Everbright analysts. 
As the industry consolidates and competition heats up, Shao also expects the large Chinese players – which tend to have strong balance sheets – to step up acquisitions of overseas assets to enhance competitiveness. 
They include in-licensing of overseas-developed drugs for sales in China, and in-licensing of foreign intellectual properties on potential new drugs to be further developed into marketable products in China, which is the world's second-largest pharmaceutical market.   
High asset valuations demanded by Chinese domestic pharmaceutical and biotechnology asset sellers mean US and European assets are relatively inexpensive from the point of view of Chinese asset acquirers, she noted.  
The mainland's outbound health care sector acquisitions surged in value to US$9.7 billion last year from US$6.4 billion in 2016 and US$4.2 billion in 2015, Thomson Reuters data shows.  
Last year's growth was led by the biotechnology and health care equipment segments. 
Tracy Wut, mergers and acquisitions partner at law firm Baker McKenzie in Hong Kong told the Post: "In 2018, we expect a continued increase in cross-border acquisition deals in the health care sector across all areas, particularly in biotech as [the government] encourages Chinese companies to invest in innovation and life sciences that will help China move up the value chain and improve the livelihood of people."