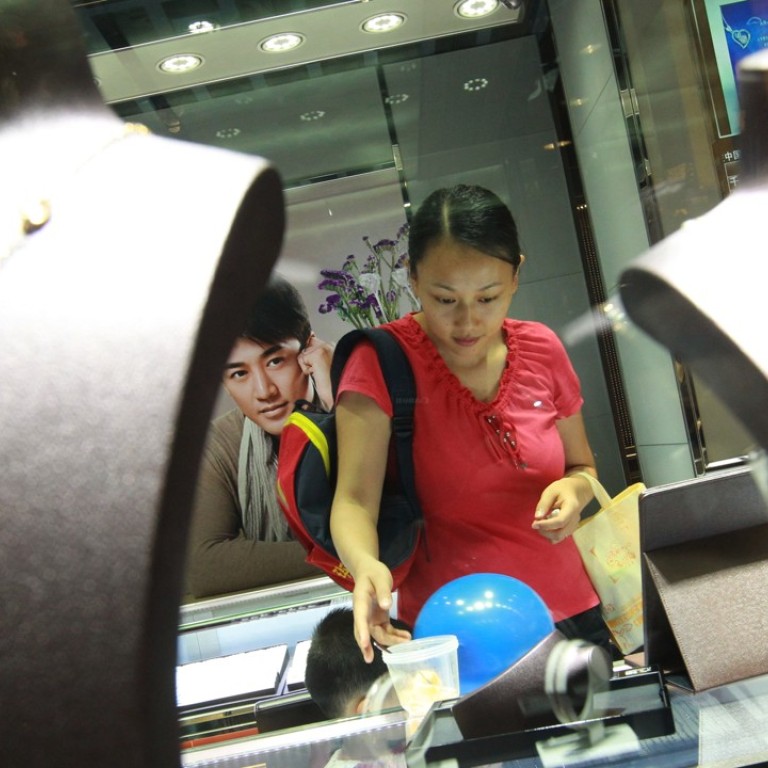 Chinese gold demand returns to growth as appetite for jewellery soars
Demand for jewellery was particularly strong in less affluent cities, according to the China Gold Association
Demand for gold in mainland China returned to growth last year thanks largely to a growing appetite for jewellery, particularly in less affluent cities, new figures show.
Consumption of the precious metal climbed 9.4 per cent to 1,089 tonnes, according to data from the China Gold Association, released on Thursday. That represents a big turnaround from a 6.7 per cent slump in demand in 2016, and means China maintains its crown as the world's largest gold market for a fifth consecutive year.
India, in second place, probably saw its gold consumption drop to an eight-year low of 650 tonnes, according to the latest estimate from the World Gold Council in November.
Demand for jewellery in China was especially strong, rising 10.4 per cent to 696.5 tonnes, a dramatic recovery from the 19 per cent drop seen a year earlier, said the Beijing-based association. Jewellery demand is the largest contributor to the total appetite for the yellow metal in the mainland.
In 2017, appetite for gold jewellery was particularly robust in lower-tier cities as China's newly accumulated wealth gradually spreads from affluent coastal areas to less developed regions, according to Zhang Yongtao, deputy chairman of the association.
"Gold demand could remain resilient this year – there are early signs the growth trend will continue," he added.
Demand for bullion increased by 7.3 per cent to 276.4 tonnes, suggesting its allure as an investment option increased as the government tightened restrictions on property investments and capital outflows.
The mainland economy grew at a stronger-than-expected 6.9 per cent last year, picking up the pace from a rise of 6.7 per cent in 2016. This has bolstered consumer confidence and fuelled spending on luxury items like gold jewellery.
On the production side, however, domestic gold output fell 6 per cent to 426.1 tonnes in 2017, the first "such slump" since 2000, according to the China Gold Association. Still, the mainland remains the world's top gold producer for an 11th straight year.
The association attributed the weaker output to tighter environmental protection measures, including heavier tax levies and a broad crackdown on polluters, which has forced mills to halt production.
In August, mainland authorities issued a joint edict on implementing an environmental protection tax, effective from the start of this year, following a public consultation exercise.
This article appeared in the South China Morning Post print edition as: Gold regains lustre in China as jewellery demand rises