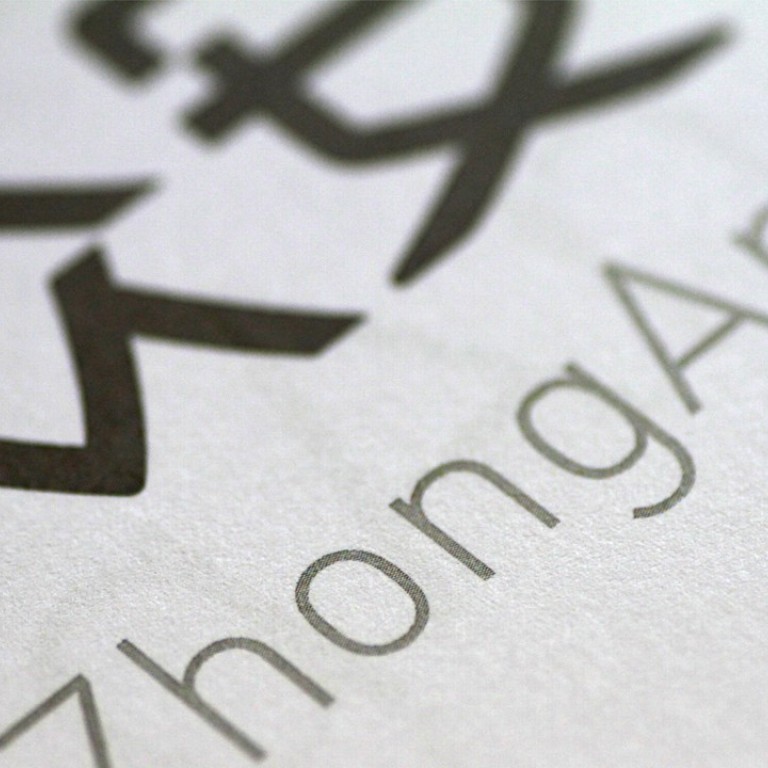 Opinion
Jake's View
by Jake Van Der Kamp
Jake's View
by Jake Van Der Kamp
Mainland stock listings are taking Hong Kong rules for granted
ZhongAn Online's news of a huge boom in car insurance revenues is clearly something that could affect the stock's share price. But on the Hong Kong exchange's announcement board there was nothing about this. Company officials, however, were quite willing to tell one of our reporters
ZhongAn Online P&C Insurance has seen explosive growth in car insurance premiums, with revenue from the segment last month alone reaching 70 per cent of the amount it made for the whole of last year.
SCMP, February 2
The size of Xiaomi's share sale has not been finalised and details could still change, the source familiar with the IPO plan said.
SCMP, February 1
Some of these China listings just take us for granted without even a nod to our regulations or the rules of our stock exchange.
ZhongAn Online's news of a huge boom in car insurance revenues, for instance, is clearly something that could affect the stock's share price. Car insurance is still only a minor part of the company's business but growth of this kind heralds a big new underpinning of earnings.
Under the guidelines published by the Securities and Futures Commission, this constitutes inside information and ZhongAn was obligated to inform the entire market of it as soon as practicable.
The guidelines say it should be done through an announcement to the stock exchange, which is then published by the exchange. Other forms of announcement are permitted but the one through the stock exchange is required.
I looked it up on the exchange's announcement board and saw six ZhongAn announcements listed there over the last month, including the announcement of a change of car insurance premium sharing with Ping An Insurance, but nothing about this jump in premium income. Company officials, however, were quite willing to tell one of our reporters.
The SFC's rules required ZhongAn not to mention this inside information to anyone until it was officially published. Yet it was not so published and others were told.
So what are you going to do about this breach of your rules, you rough, tough regulators?
Investors in ZhongAn include Ant Financial Services, an affiliate of Alibaba Group Holding which owns the South China Morning Post.
Then we get consumer gadgets manufacturer Xiaomi leaking like a washroom shower about the initial public offering it expects to launch on our stock exchange. Xiaomi hopes to be the first new listing under the exchange's scheme of downgrading its listing requirements through weighted voting rights for "innovative" new companies. Xiaomi used to be the mainland's leading light in the 30-year new business of mobile phones, but has since fallen behind the market leaders and has now sidetracked itself into such innovations as water purifiers and rice cookers.
Yes, our exchange does indeed have a very b-r-o-a-d definition of innovation but let us leave this aside. The point is that the exchange has not yet given us any formal proposal on how this weighted voting rights scheme will work, leave alone any hint of the required public consultation on the scheme.
But we already have "sources" telling us that only the details of Xiaomi's listing have yet to be finalised, while sending up trial balloons on the expected price and size of the issue. And, count on it, their speculative talk will prove true in the event. Someone has given them a wink and a nod.
So why do we bother with public consultations? Why should people inflict on themselves the trouble of considering and sending in comments on new regulatory proposals when the questions to be raised in the consultations on these proposals have already all been decided? And if they have not yet been decided, why has the exchange not immediately told Xiaomi's sponsors to shut their mouths and respect Hong Kong's processes for bringing new issues to the market?
It's bad enough that we are to trash our listing standards with no countervailing protections for the small investors who are likely to suffer from this trashing, but then to have our noses rubbed into this humiliation by the very people to whom we offer our listing services is taking things too far.