Stocks
Get more with myNEWS
A personalised news feed of stories that matter to you
Learn more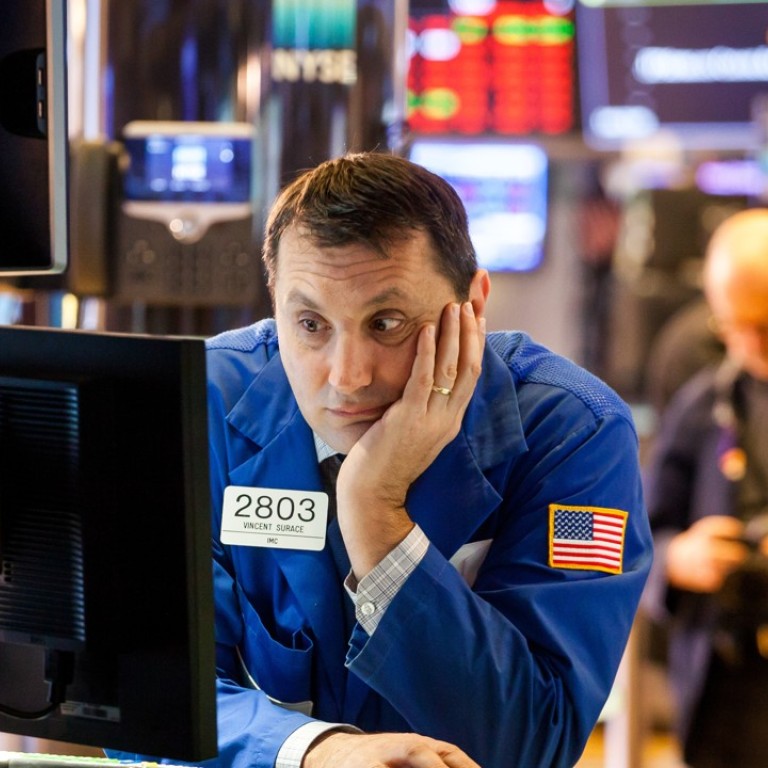 US stocks fluctuate violently - but experts say there is hope that this is not a new recession
US stock markets fluctuated violently after a rocky start on Tuesday, as both the S&P 500 Index and the Dow suffered painful plunges before clawing their way back to a lesser extent.
The S&P 500 fell by as much as 2.1 per cent at the open of trading on Tuesday, while the Dow dropped as much as 2.3 per cent - more than 500 points - to its lowest since November 27. However, it then managed to pare losses to less than 2 per cent.
Things were grim abroad, too: the Stoxx Europe 600 Index suffered its worst slump since June 2016, while Japan's Nikkei entered a correction as most of the shares on the 1,000-plus member MSCI Asia-Pacific Index declined.
Amid the sea of red, some safe-haven assets, including European bonds, traded higher. Treasury yields swung before nudging up.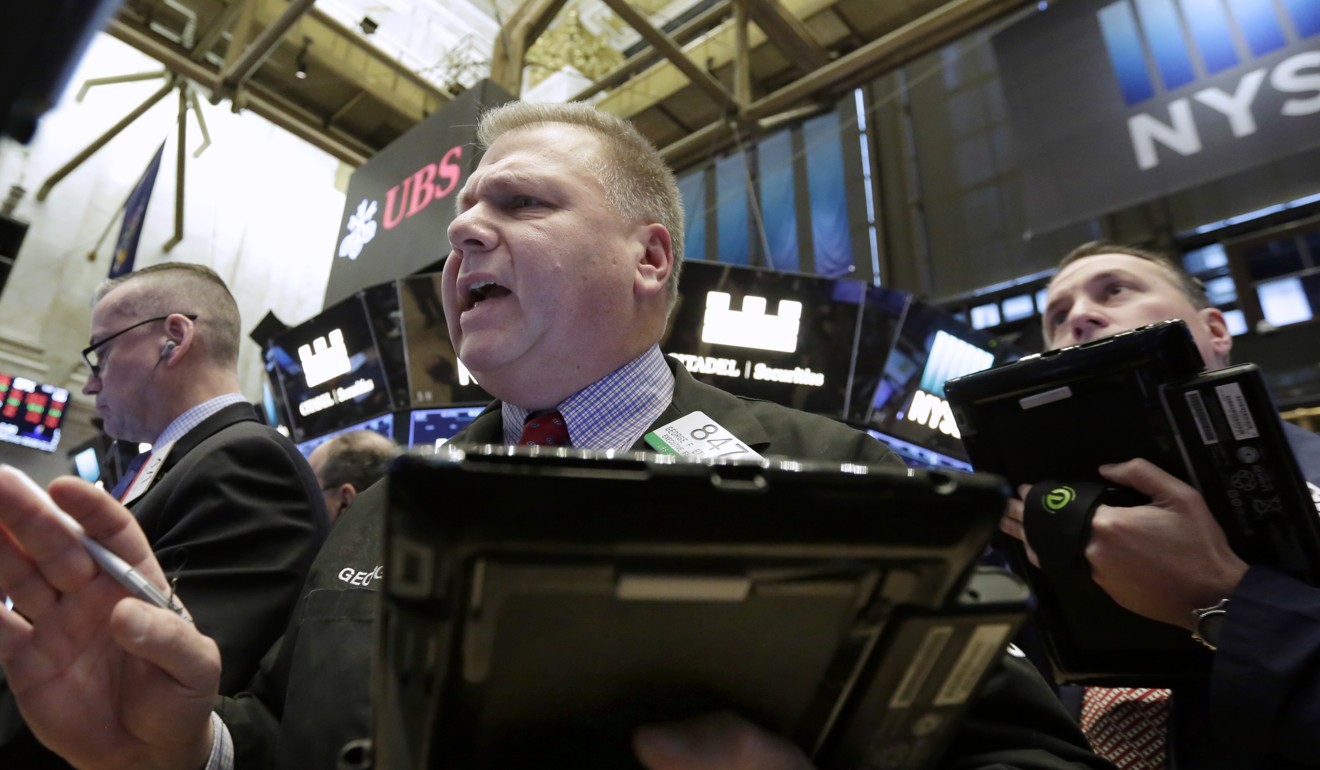 What began with rising bond yields became a sell-off across global equity markets, as investors feared the return of inflation and higher rates that could erode profitability for companies already trading at elevated valuations. 
Traders are watching how the moves unfold from here – a sustained stock slump has the potential to undermine consumer and business sentiment, crimp borrowing and start to curtail global growth.
"I think what you have is, this is a correction, not the start of an economic recession," said Brent Schutte, chief investment strategist of Northwestern Mutual Life Insurance Co's wealth-management unit. 
"Corrections occur when people are positioned wrongly and have to position for the new environment. They can be sharp, but short."
Earlier in the day, the Cboe Volatility Index, a gauge of implied volatility for the S&P 500 Index over the next month, breached 50 to touch its highest level since the aftermath of China's devaluation of the yuan in 2015.
Since then, it's fallen as low as 22.42 before recovering to surpass 40.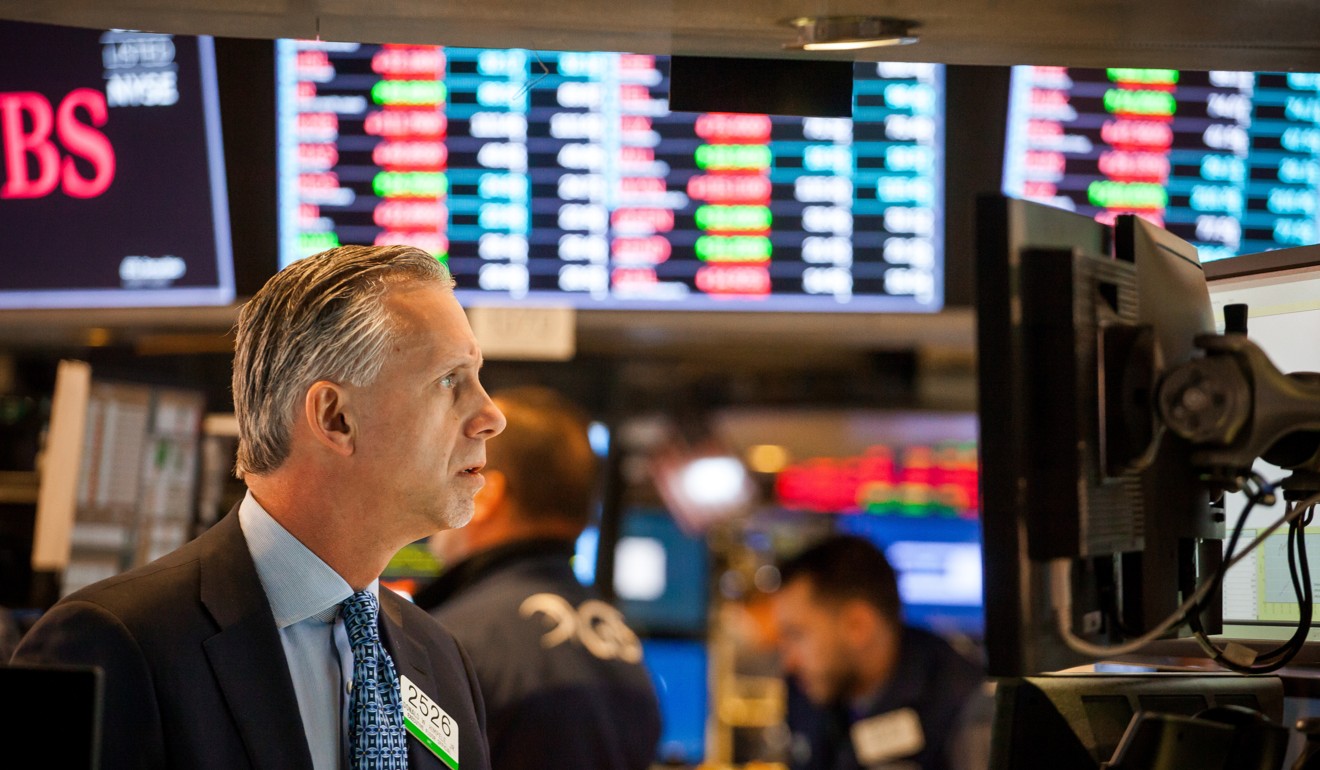 "Global equities did not experience any material weakness for nearly two years, valuations have become stretched and technical, positioning and sentiment indicators all flashed red in recent weeks," said Emmanuel Cau, equity strategist at JPMorgan Chase&Co. 
"The unwinding of this extreme bullishness could have a bit more to go in the near term."
As assets decline, volatility is surging, causing pain for investors who had positioned for price swings to remain muted. 
Trading was halted in some exchange-traded products used to bet against volatility, and the VIX Index was set for the highest close since 2009.
US equity strategists said there's no reason to panic, calling the week-long sell-off "overdue."
Declines in stocks appear unrelated to US economic fundamentals, strategists say, despite rising bond yields and concerns that inflation and higher interest rates could hurt corporate profitability. 
While reluctant to call a bottom, most analysts see the market rebounding within a few months. Strong earnings growth and billions in planned share repurchases, both backed by corporate tax reforms, are likely to support equity prices, analysts said.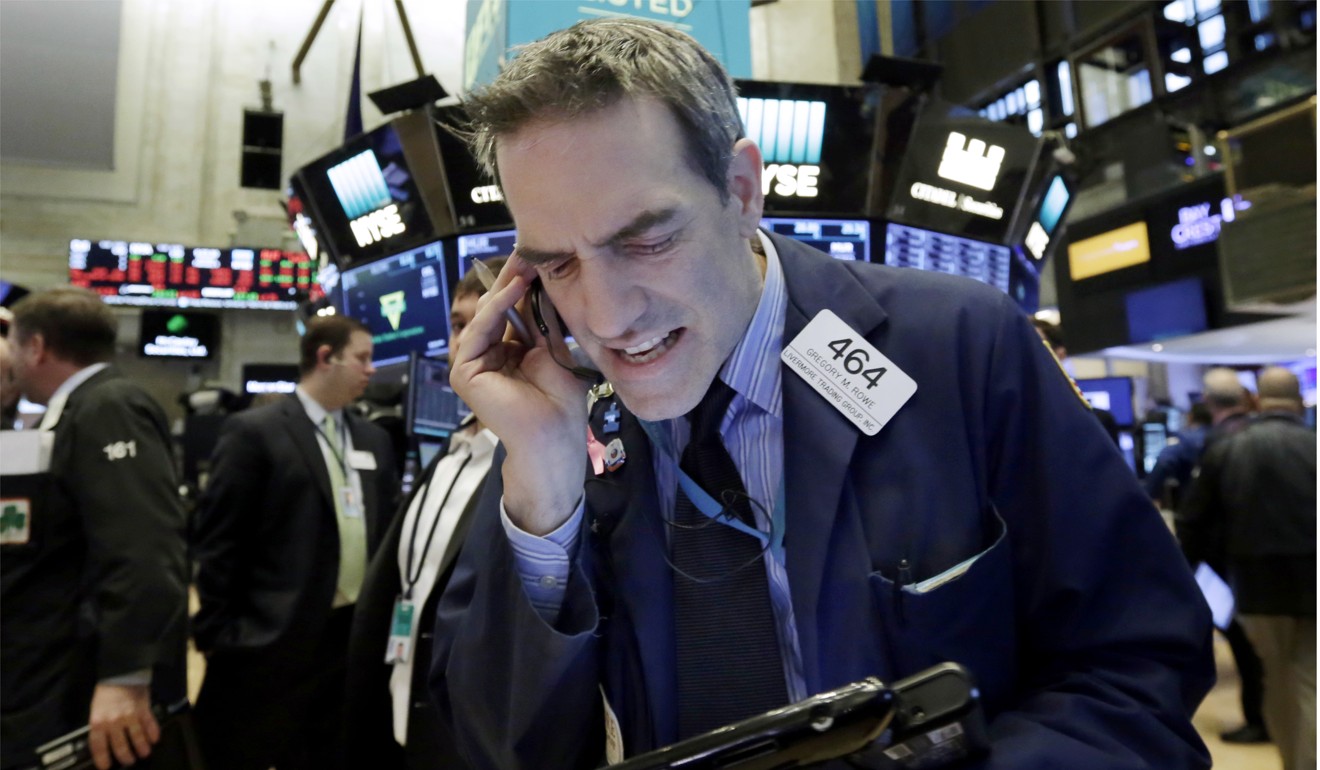 Tobias Levkovich of Citi said "the so-called Fear of Missing Out has shifted markedly to the Fear of Washing Out as the Dow Jones plunged more than 1500 points, reminding some observers of the 'flash crash' of 2010.
"While Citi's Panic/Euphoria Model had begun warning of excessive ebullience back around Christmas last year, the rapid reaction of the past week may be overdone."
"Drops of greater than 4 per cent have a tendency to rebound but fundamentals may be needed to generate a pickup later this year," he added.
Christopher Harvey of Wells Fargo said "we feel the worst is likely over but the washout is not complete."
"We have not sensed panic among equity investors, but nervousness had been building for the past few weeks," said Lori Calvasina of RBC.
"Indeed, investors have highlighted the sharp rise in 10-Year Treasury yields (and its potential return to 3 per cent, marking the end of structurally falling rates), wage growth (which could negatively impact profit margins), more aggressive Fed tightening than expected, stretched sentiment, expensive valuations and the potential for deceleration on leading economic indicators as significant points of concern. In retrospect, a pullback may have been overdue."