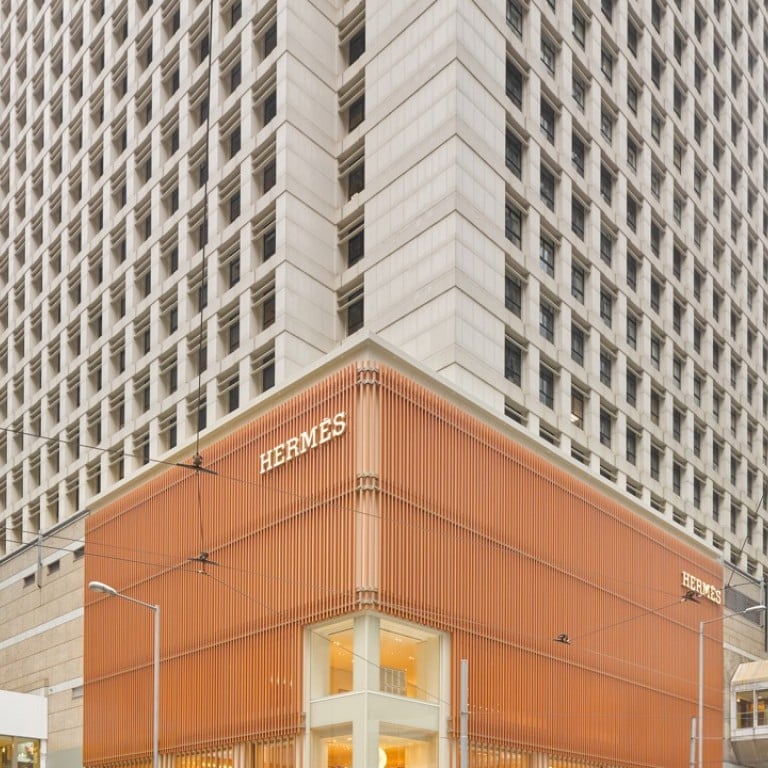 Thanks to street rallies, the Birkin bag's purveyor got prime Hong Kong real estate for a bargain
During the Occupy Central movement in October 2014, the streets of Hong Kong's central business district were crammed with tens of thousands of demonstrators seeking redress on a range of issues from universal suffrage to protection for the environment. It was one of the biggest political disturbances ever to hit the city, with the eyes of the world suddenly fixed on Hong Kong's political future.
For 81 days, the streets were clogged with banner-bearing and slogan-shouting demonstrators. Customers were hindered from entering upmarket retail shops, while office workers were haggled as they went in and out of the upscale towers in Central.
Even worse for the retailers and vendors, tourists – especially the big-spending mainland Chinese visitors that had been the lightning rod for many Occupy demonstrators' ire – avoided the area like the plague. For luxury retailers that had bet big on expensive leases in the heart of Central in the years leading up to the protests, it must have seemed like a potential death knell.
But it was during those protests that French luxury retailer Hermes was in the midst of negotiating favourable terms to move out of its long-standing location in the Galleria on Queen's Road, which the company owns, to its new location in Prince's Building. Negotiations were completed just after the protests had ended.
"That was an opportunity for us; to find a space that we were not able to find when everything was booming, and funny enough, it worked," Hermes CEO Axel Dumas said in an interview with The Peak, during his Hong Kong visit to open the new store.
The company paid HK$190 million in 2002 for its old space at The Galleria, and was asking for HK$1.5 billion (US$192 million), the city's property agents told the South China Morning Post in September 2016. The Galleria has reportedly since been sold to Chelsfield Group for HK$900 million.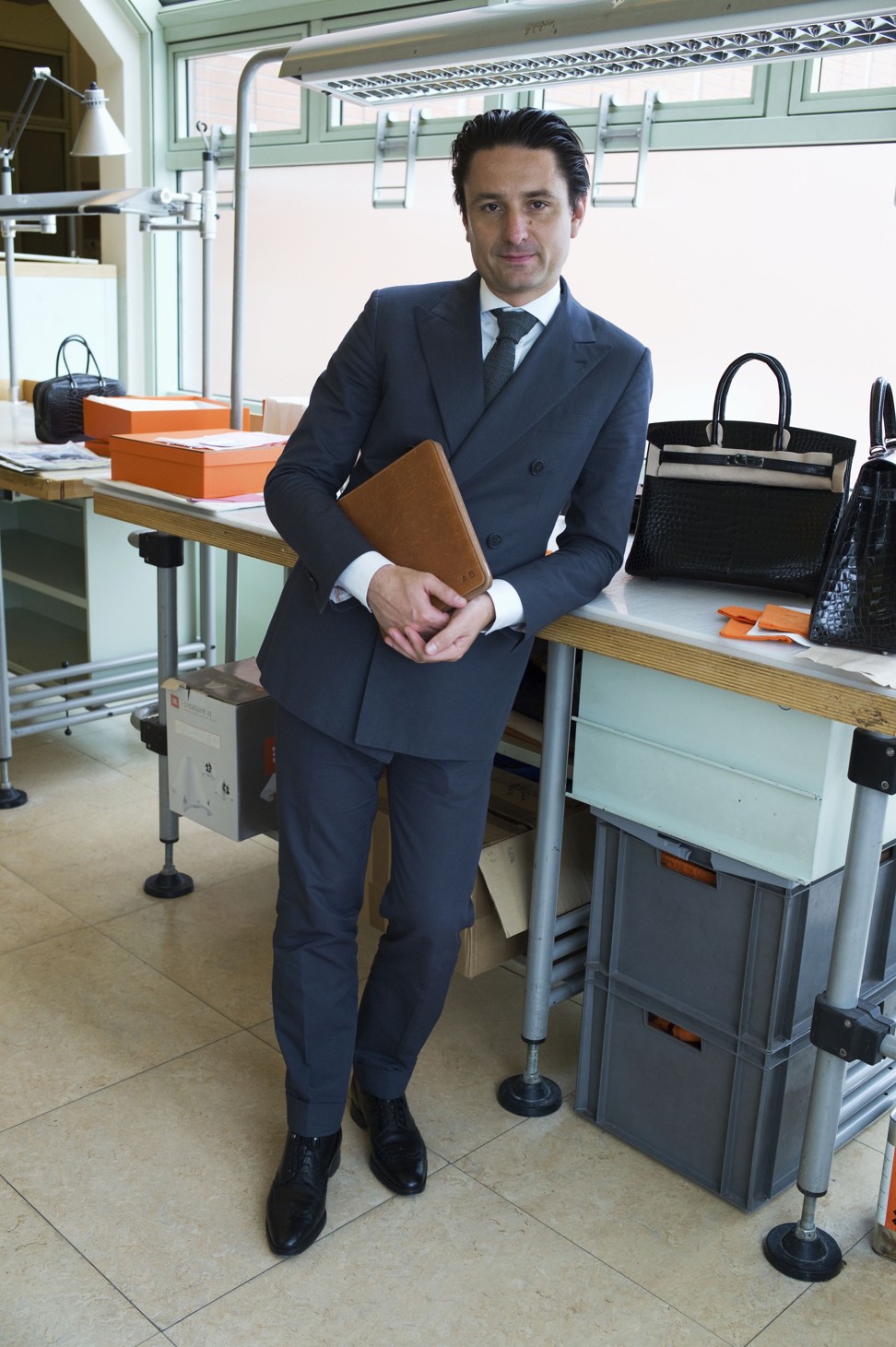 Hermes has indeed scored a coup in creating a much larger retail space, with tourists now returning, sentiment up and retail rental rates increasing again.
The new flagship store, at over 9,000 square feet and covering three floors, has been dubbed "the Orange Box". The interiors offer up Hermes products individually displayed with specialised lighting, showcasing everything from the famed Birkin bags to a one-off, leather-stitched foosball table, with hand-painted players dressed like horse jockeys – a nod to Hermes' origins as a saddle-maker. A copper-toned aluminium facade is meant to look like vertical bamboo poles.
At the top floor, there are home decor items from Hermes' growing furnishings line, while the first floor/mezzanine area houses women's wear and the ground floor has menswear along with a custom tailoring service. Men's suits are flown back and forth between Hong Kong and Paris between fittings.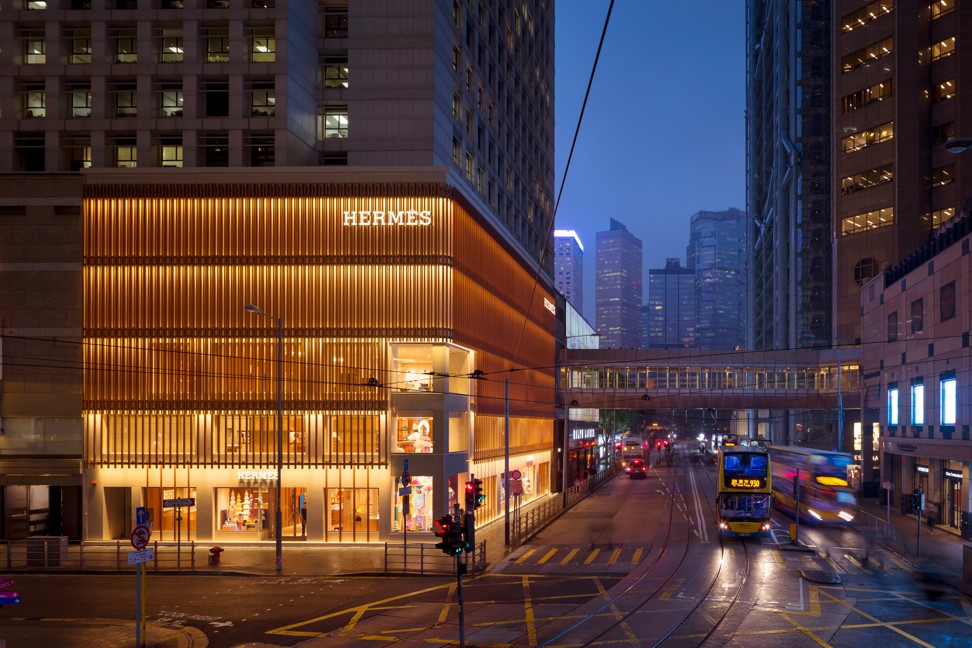 The 47-year old Dumas, a former banker who represents the sixth generation of the Hermes family to run the business, was in an upbeat mood during his trip to Hong Kong. The 181-year old company has become a global powerhouse for top end clothing and accessories for men and women. Hermes' signature Birkin bags have been sold at auction by Christie's for hundreds of thousands of US dollars. In May 2017, a single Birkin bag was auctioned by Christie's Hong Kong for HK$2,940,000, the world record for a handbag.
The investment in a huge retail outlet in a central location seems a risky bet, as numerous retailers have been punished in Hong Kong's brutal rental environment, but Dumas is betting that long term, the flagship store will draw Southeast Asian and mainland visitors, as well as serve Hong Kong clients. He is also confident that the retail market in Hong Kong will continue to pick up, a sentiment echoed by numerous analysts and the local Retail Management Association.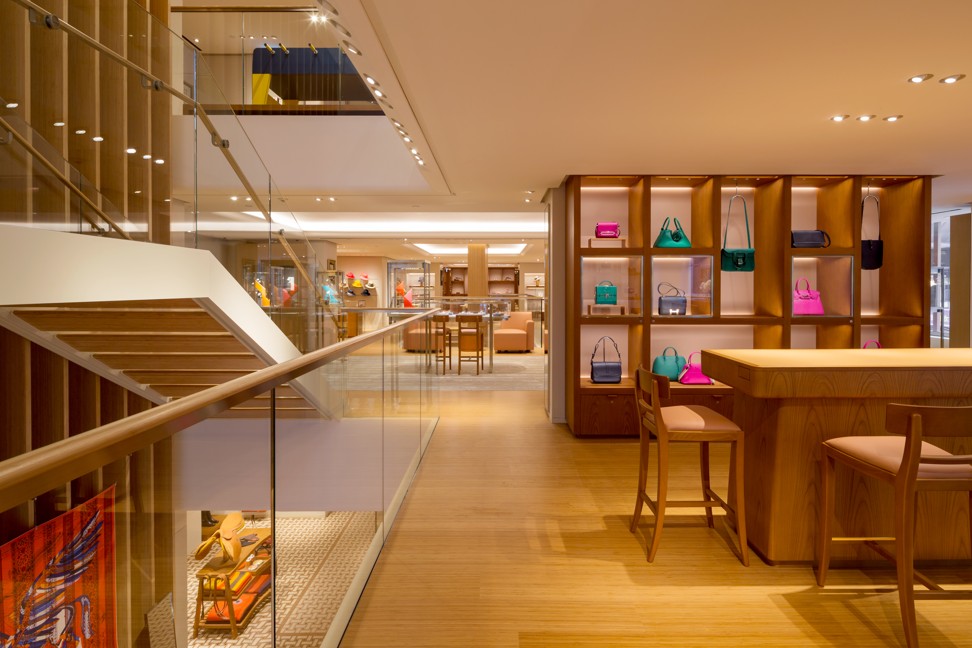 Dumas is a conservative steward of the company, avoiding debt and stockpiling cash. Revenues have climbed steadily since 2008, from €1.7 billion to €5.2 billion in 2016. Share prices have also risen, from €93 per share in December 2009 to €446 per share at the end of 2017.
But he remains very open minded about future lines of business, citing the decision in the 1970s by Hermes to become an international firm, an inflection point that he sees mirrored in the choices facing Hermes today. He has described himself as a keen advocate of online business since his first forays in the family firm in the early 2000s.
Hermes moved into e-commerce realm back in 2001, selling ties and perfumes. That business continues and Dumas said it would complement his string of stores around Asia (including Japan), which constitutes nearly half of overall revenue. Dumas, keen to protect his family's majority ownership of the company, steers clear of licensing agreements and is developing a wholly-owned Hermes online retail presence, unveiled for the North American market in 2017, with the Asia-platform to be ready by end of 2018.