China's Didi targets US$287 billion car-sharing business with new rental network alliance
The company will join hands with the Renault-Nissan-Mitsubishi alliance and Chinese carmakers Geely Auto and BAIC, among others, to offer electric vehicles for hire
Didi Chuxing, the dominant ride-hailing service operator in China, has formed an alliance with 12 carmakers to build an electric vehicle sharing network as it looks to move further into the country's booming sharing economy.
The network, which will also involve the Renault-Nissan-Mitsubishi alliance and Chinese carmakers Geely Auto and BAIC, will provide vehicles for short-term rental, some of which will be from third-party providers and some of which will be owned by Didi, the company said.
"The goal is to provide a diversified and open channel where users can rent and return cars any time in an efficient way," said Didi spokeswoman Jiang Mingzhuo. She did not give a timetable for the venture or say how many cars Did would buy.
The nascent car-sharing business has attracted a growing number of participants, and Didi will go into competition with the likes of SAIC Motor, whose Shanghai-based electric car rental subsidiary EvCard operates in 60 cities. Traditional car-rental giant CAR has also said it would launch short-term rental services in March.
China's car-sharing market has a potential value of 1.8 trillion yuan (US$287 billion), with daily rentals likely to grow from 8.16 million in 2015 to 37 million this year, according to EvCard. China will have 355 million eligible drivers by 2020, compared to 195 million cars.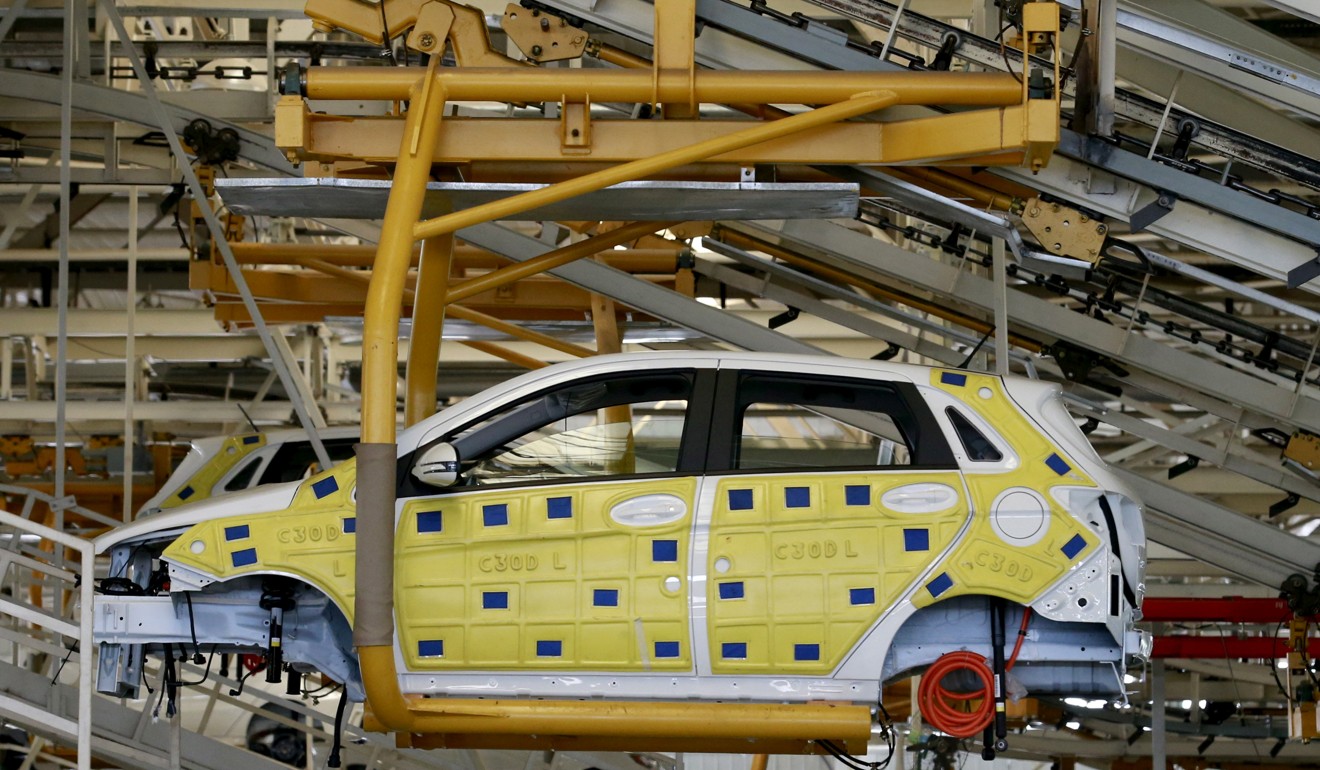 "Those who rent cars and who hail rides would be in different scenarios," said Jiang, when asked if the new platform would be in direct competition to Didi's existing services. "There is always a gap between owning a car and travelling around in shared rides."
"Didi knows users better with its massive data, and can bring add-on services like power charging for electric cars and insurance," she said.
Didi had first revealed in December last year its plan to enter the car-sharing services market with an investment of at least 1 billion yuan.
The previous month it had announced a joint venture to build an electric vehicle charging network across China, designed to connect existing charging stations.
More than 95 per cent of an estimated 30,000 cars in use in China's booming car-sharing market are new energy vehicles, a classification that includes electric cars, plug-in hybrids and fuel-cell cars, according to a report from global consulting firm PwC.
China overtook the US as the world's largest electric car market in 2015 thanks to government subsidies and a growing number of environmentally conscious customers. The country sold about 777,000 new energy cars last year, according to the China Association of Automobile Manufacturers.
Didi, which counts hi-tech giants Apple, Alibaba Group Holding, and Tencent Holdings among its biggest shareholders, is the world's second-largest private company with a valuation of US$56 billion and over 400 million users in China.