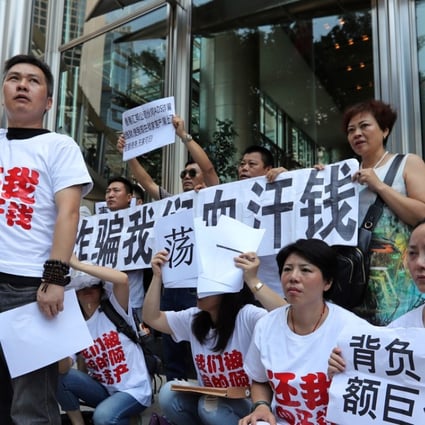 Investors from mainland China staging a demonstration in front of the office of the Hong Kong SFC and the Hong Kong Monetary Authority after losing all their money in US$10 billion of financial products sold by ADS Securities. Photo: SCMP/ Edward Wong
Can Hong Kong's regulator help out-of-pocket shareholders collect on Qunxing's fraud penalty?
Qunxing Paper Holdings was ordered to pay HK$1.42 billion to 27,000 investors for fraud, but the company has only HK$112 million of assets in Hong Kong.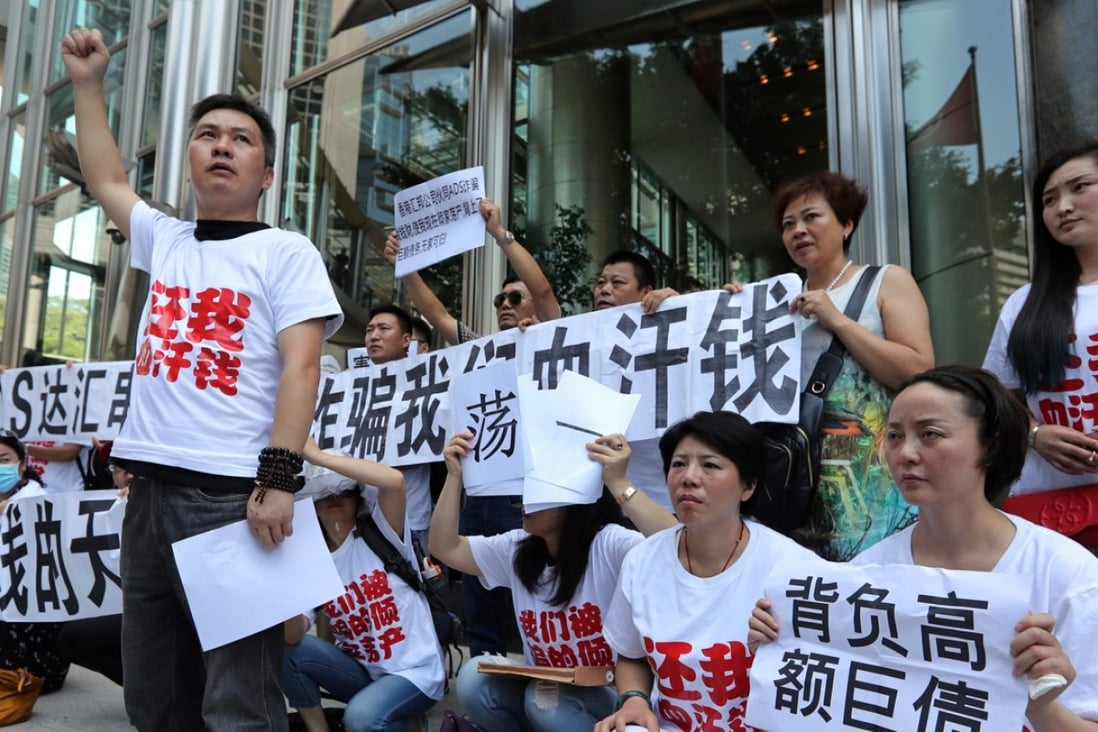 Investors from mainland China staging a demonstration in front of the office of the Hong Kong SFC and the Hong Kong Monetary Authority after losing all their money in US$10 billion of financial products sold by ADS Securities. Photo: SCMP/ Edward Wong