SFC
Get more with myNEWS
A personalised news feed of stories that matter to you
Learn more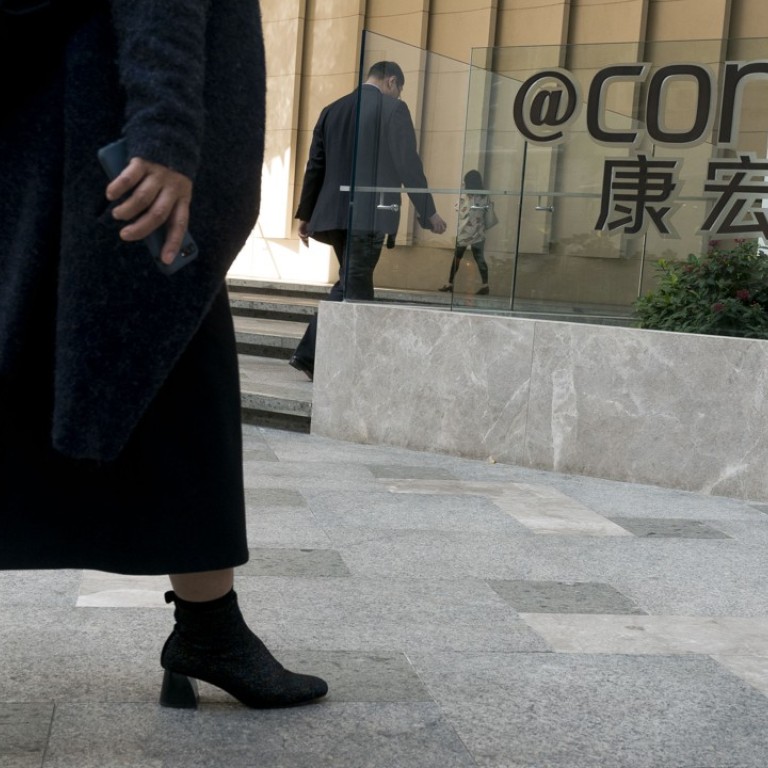 Convoy's new writ seeks HK$715 million in claims from missing former director Cho, 12 others
Convoy Global Holdings has filed the new writ through its money lending unit to recover the losses and it has also been successful in getting the court in the British Virgin Islands to freeze Cho's assets held there
Troubled Convoy Global Holdings through its subsidiary on Wednesday filed a new writ against its missing former director Cho Kwai-chee and other 12 defendants seeking claims amounting to HK$715 million (US$91.41 million), according to a copy of the writ obtained by the South China Morning Post.
Convoy also said it had successfully approached the court in the British Virgin Islands to grant an order to freeze Cho's assets held there.
Convoy Collateral, the money lending unit of Convoy Global Holdings, is being investigated by the Independent Commission Against Corruption and the Securities and Futures Commission for corruption and market misconduct. In early December, the two powerful agencies in their first joint action, raided Convoy's office and arrested four people including Convoy's former chairman Quincy Wong Lee-man. 
The new management of Convoy led by new chairman Johnny Chen Chi-wang in late December had filed two writs against Cho, Wong and a batch of other defendants suing them for transferring assets from Convoy to their related parties and companies, but neither writ had sought compensation.
The court will hear the first writ on March 6. 
The new writ filed on Wednesday, however, clearly claims HK$715 million in compensation from Cho and 12 others – nine persons and three companies – for conducting five different transactions that had led to Convoy Collateral suffering losses totalling HK$715 million.
Convoy was not able to contact Cho and the Post too could not reach him for comment about the writ.
The transactions include wrongful acquisition of First Credit shares, which led to a loss of HK$259.87 million; manipulation of China Green shares that led to a failed conversion of the company's convertible note which in turn did not allow the company to realise a profit of HK$298 million; wrongful acquisition of True Surplus International Investment that led to a loss of HK$89.39 million; grant of unsecured loans to Athena Power on irrational terms that led to a loss of HK$34.6 million and a loss of HK$33.2 million from investments in Checkmate Finance. 
The new Convoy writ filed at the Court of First Instance comes after Cho's flagship Town Health International Medical Group announced on Tuesday night that its office was raided by ICAC and SFC last Friday.