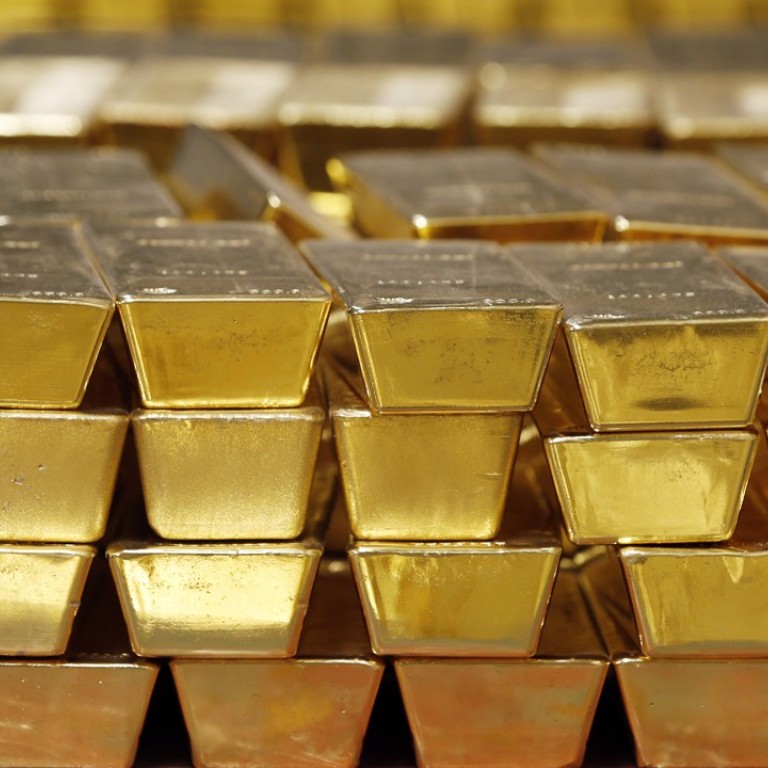 Why a new Japanese emperor and the Tokyo Olympics mean a glittering Year of the Dog for gold
The possibility of further falls in stock prices, as well as uncertainty over the strength of the US dollar and over the Brexit process will also add to the lustre of gold this year
The Year of the Dog is shaping up to be another good one for investors in gold, who may enjoy price rises of 10 per cent to 15 per cent as Japan buys up the precious metal to commemorate its new emperor and the 2020 Tokyo Olympic Games.
Gold has already risen 10 per cent in the lunar year just ended, and as well as Japanese demand, a weak US dollar, a shift from shaky stock markets and political tensions in Europe over Brexit will keep the outlook for the commodity promising this year, analysts said.
"According to Japanese tradition, the Japanese government will issue gold coins to celebrate the new emperor ascending the throne in 2019," said Jasper Lo Cho-yan, a senior vice-president at iBest, part of Haitong International Securities.
"Japan will also issue gold coins to celebrate the 2020 Olympic Games in Tokyo, and the market expects the Japanese government to start purchasing physical gold in the second half of this year to meet this demand. This will boost the gold price," he said.
Japan's Emperor Akihito will abdicate on April 30, 2019, and his son, Crown Prince Naruhito, will ascend the throne the following day, on May 1, according to the Japanese government.
Lo predicted gold would reach US$1,450 per ounce by the end of this year, and may further go up to US$1,550 in 2019. 
The 2018 estimate would amount to a 10 per cent rise over the lunar year just ended, when gold also rose 10 per cent. That rise was helped by tensions between the US and North Korea.
A weak US dollar, which last month dropped to its lowest against other major currencies, will also support gold this year. 
"Asian currencies and the euro are very strong while the US dollar remains weak. Many economic policies of US President Donald Trump are good for business, but they hurt the US dollar strength as the market believes the US wants to see a weak US dollar to boost its exports," Lo said.
Some investors are likely to shift to gold from stocks after recent volatility in the markets that saw records broken in some markets followed by sharp retreats.
"The stock market rose substantially last year and it could have a correction this year. It is likely that investors would shift their focus from stocks to gold," said Alfred Yeung Ping-kwan, the founding chairman of investment firm Glory Sky Group.
Yeung expected the gold price to go up 10 per cent in the Year of the Dog to reach about US$1,420 per ounce. 
Political uncertainties could help gold rise even higher, according to Haywood Cheung Tak-hay, president of the Chinese Gold & Silver Exchange Society.
"Asean countries still have strong demand for gold. The tax policies of US President Donald Trump are likely to lead to a weak US dollar and a stronger gold price, while political uncertainties such as the Brexit negotiations for Britain's exit from the European Union would also support the gold price," he said.
"I believe the gold price would stay around US$1,500 per ounce or above," he said, which would be a 15 per cent rise over the year just ended.
This article appeared in the South China Morning Post print edition as: New emperor and Olympics put a shine on gold