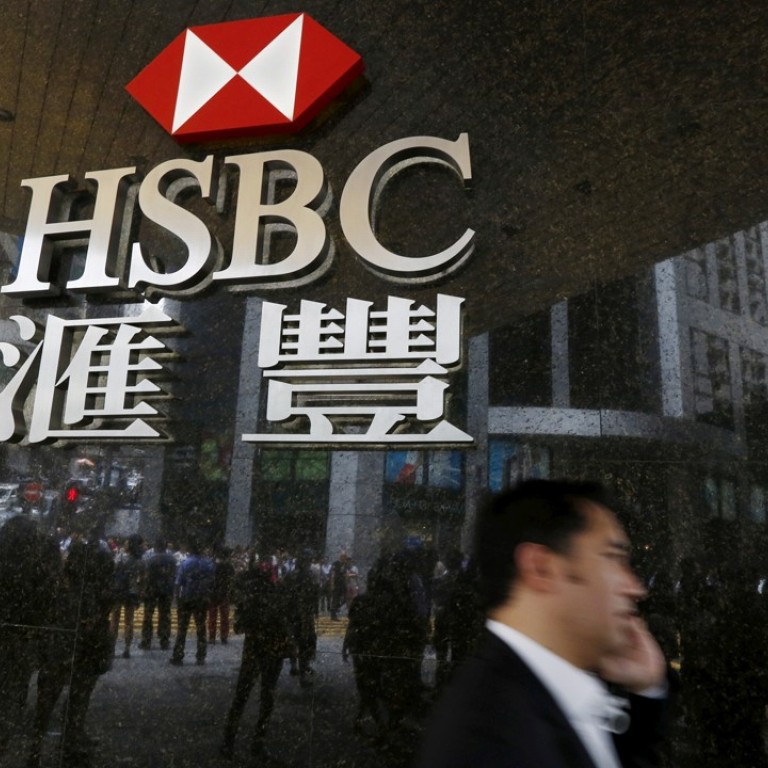 HSBC expected to post 1.5 per cent rise in full year profit on Tuesday
Growth driven by improving interest income, particularly in Hong Kong
HSBC
, Hong Kong's largest bank, will report a slight increase in its full-year profit on Tuesday, analysts said, as rising interest rates push its revenue higher, particularly in Hong Kong.
A poll of analysts by Thomson Reuters expects the bank to post a pre-tax profit for 2017 of US$19.59 billion, up 1.5 per cent from 2016, after adjusting for one-off events.
Tuesday will also be the last day at work for HSBC's group chief executive, Stuart Gulliver. Gulliver will be replaced by HSBC veteran John Flint, who has most recently been the banking group's head of retail banking and wealth management.
"We expect Hong Kong retail net interest income to be a beneficiary of a higher Hibor in the fourth quarter of 2017, notwithstanding ongoing competitive pressures," Jefferies analysts led by Joseph Dickerson wrote in a note to clients. Jefferies has a buy rating for HSBC.
Hibor, the Hong Kong interbank offered rate, is a benchmark interest rate in the city. Higher rates mean that HSBC can earn more on deposits that it cannot lend, and also benefit from higher repayments on Hibor-linked mortgages.
Dickerson also said that higher rates in the UK, HSBC's other major retail banking market, would, along with a rising Hibor, mean that the bank's profit would rise faster than its costs this year and the next.
Beyond the headline numbers, investors will be looking to see how much excess capital HSBC will return to its shareholders, through a share buy-back.
Since August 2016
, HSBC has bought back US$5.5 billion dollars worth of shares from shareholders, using capital that had previously been invested in business lines or markets from which it has withdrawn, such as Brazil. "HSBC is likely to announce a new buy-back programme," said Dickerson.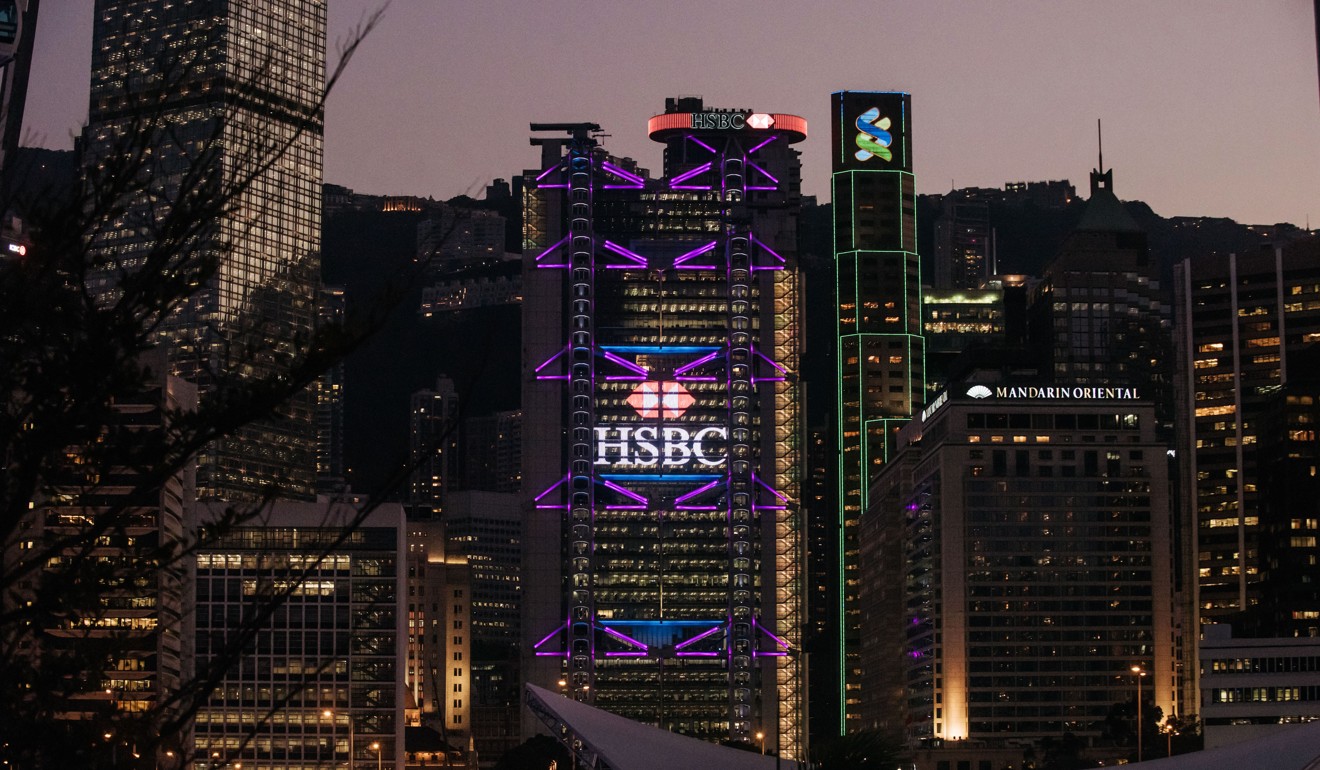 Standard Chartered
, the other UK-headquartered, Hong Kong-listed and emerging market-focused bank, will report its full year results on February 27.
Analysts polled by Thomson Reuters expect it to report a pre-tax profit of US$3.01 billion, up 181 per cent on 2016, as the bank continues its attempts to turn its performance around after a number of difficult years. Between 2012 and 2016, group revenues declined by 26 per cent compared with a reduction in costs of less than 1 per cent, according to calculations by Ian Gordon, head of banks research at Investec, who has a sell rating for Standard Chartered.
Payouts to shareholders is also an important question for those watching Standard Chartered, which has not issued a dividend since 2015. Analysts are divided as to whether it will announce a small dividend next week with its results.
The size of HSBC's buy-back, and whether Standard Chartered issues a dividend, depends in part on how much cash they decide to hold over and above the limit regulators say they need to run their businesses.
Uncertainty over major pieces of global financial regulation, such as accounting standard IFRS 9, and the global Basel 3 banking rules, meant that both banks have run with CET 1 capital ratios (a major measure of capital strength) above their target ranges.
These rules are now clearer than they were, but the banks might still wish to hold on to their cash.
"Capital rules for banks are much clearer now than they were, but there are still a number of reasons why banks might want to run with larger capital buffers," said Peter Reynolds, a partner at consultancy Oliver Wyman, citing banks with a large UK presence as an example, given the lack of clarity over the possible need to ring fence capital in the UK or Europe after Brexit.
During Gulliver's tenure HSBC has shrunk its footprint and cut 25,000 jobs. It now operates in 67 countries and territories, down from 87 in 2011.
The changes made in his tenure leave the bank well placed to expand in the future.
"Looking ahead, we think it is really quite a transformation that HSBC can now, with credibility, target around 5 per cent annual loan growth," Investec's Gordon wrote in a note to clients, adding that this growth would continue to be Hong Kong and Asia and UK-led. He has a hold rating for HSBC.
On Thursday, the last day of trading of the Year of the Rooster, HSBC closed at HK$83.55 a share, an increase of 23.4 per cent in the previous 12 months. Standard Chartered closed at HK$89.45 a share, an increase of 14.3 per cent in the previous 12 months.