Opinion
Jake's View
by Jake Van Der Kamp
Jake's View
by Jake Van Der Kamp
China's got a trade problem that can't be solved by Belt and Road
Take away the trade surpluses with the US and European Union, and China has pretty much consistently run a big trade deficit with the rest of the world
After years of growth, China's trade ties with its biggest partner, the European Union, seems to be foundering, with frictions growing over a range of issues from steel overcapacity to market access and the South China Sea.
SCMP, February 19
You may recall a photo we published a while back of a group of cheerleaders waving China flags as a goods train pulled out of the station in London, destined for Beijing with British export goods, the Belt and Road in action.
I laughed. I am sure I had company. Any good-sized container ship carries up to 100 times what such a train can carry to China and does it more efficiently and at much lower cost than the easily overcrowded track and different rail gauges will allow any train to do it on the journey.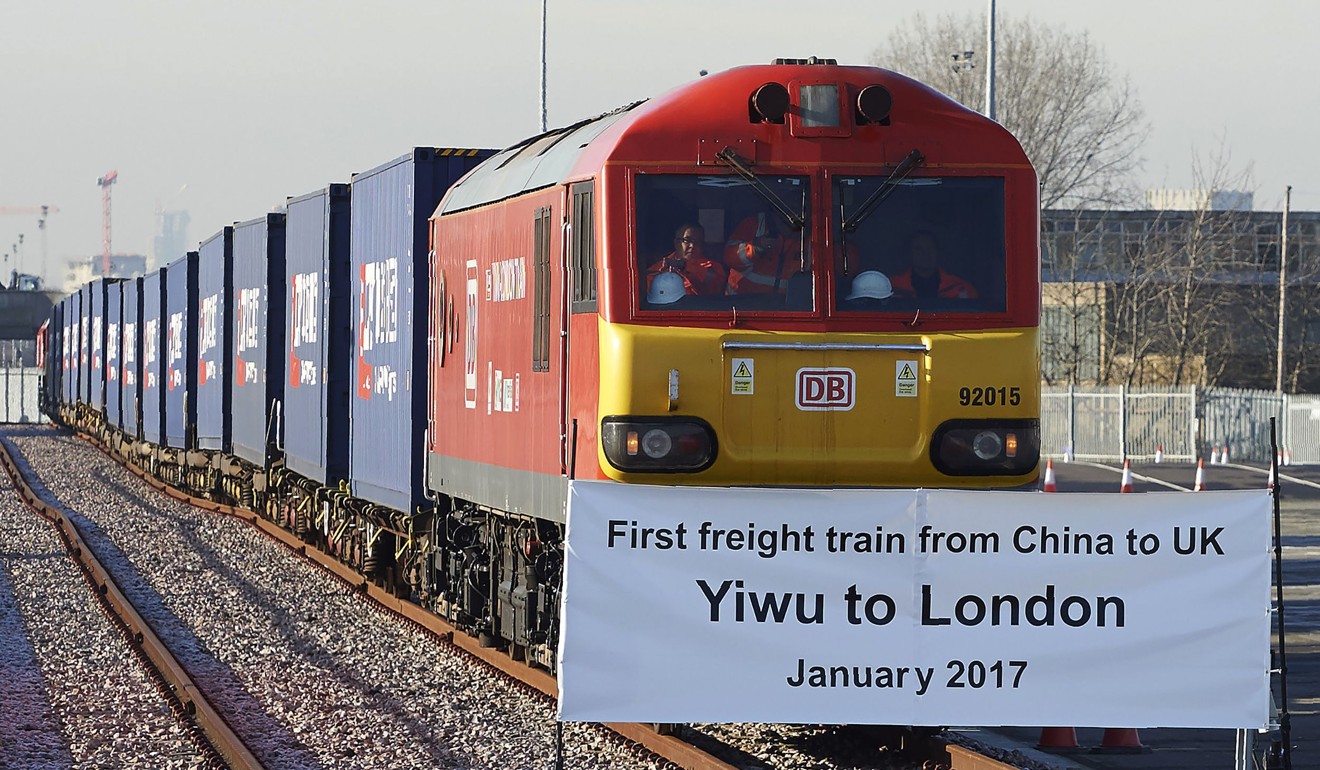 That's Belt and Road for you, a storm of hot air that sycophants emit as evidence of their eagerness to obey commands from Beijing, a reactive measure started only because the national authorities were annoyed that a multinational trade pact proposed by the United States would exclude China.
Well, if you exclude us, we'll exclude you, they said. We'll do business with Uganda and the stans instead, so there.
And all I can say for this is that it has wasted much less money than it has wasted breath so far and may yet be wound down before real money is lost.
But if the European Union is now to follow the recent US lead and seriously propose much tighter restrictions on imports from China, here are two charts to put the unimportance of Mauritius and Kyrgyzstan into perspective.
The first shows you on the top line how China's trade balance has fared so far this century, consistently in surplus with that surplus running at US$600 billion a year two years ago.
The bottom line shows what it would have been without the EU and the US to keep it so hugely in surplus. Take away the surpluses with these two and China has run a big and consistent trade deficit with the rest of the world except for that anomaly two years ago. It is now in deficit again.
Add a rapidly ballooning trade deficit in services and even 2016 was deep in deficit.
Will Turkmenistan really make up the difference? Will Somalia?
The second chart shows you the hope that was and is now fading. Back in the year 2000 the EU and the US took almost three quarters of China's exports. That figure then steadily declined to about 38 per cent five years ago.
But it is now rising again and will probably continue to rise. China's pre-eminence as the world's low cost workshop is under challenge. It may keep its strength in developed markets but Tajikistan and Zambia will probably look more to places like Bangladesh and Vietnam for basic low cost manufactures.
A note here for the statistically minded. If you wish to duplicate these findings, use the EU and US numbers. The numbers from Beijing are distorted by treating a large proportion of exports to the EU and to the US as exports to Hong Kong.
That's one of our ways of money laundering, by the way. You didn't know?
This article appeared in the South China Morning Post print edition as: The Belt and Road Initiative is a storm of hot air