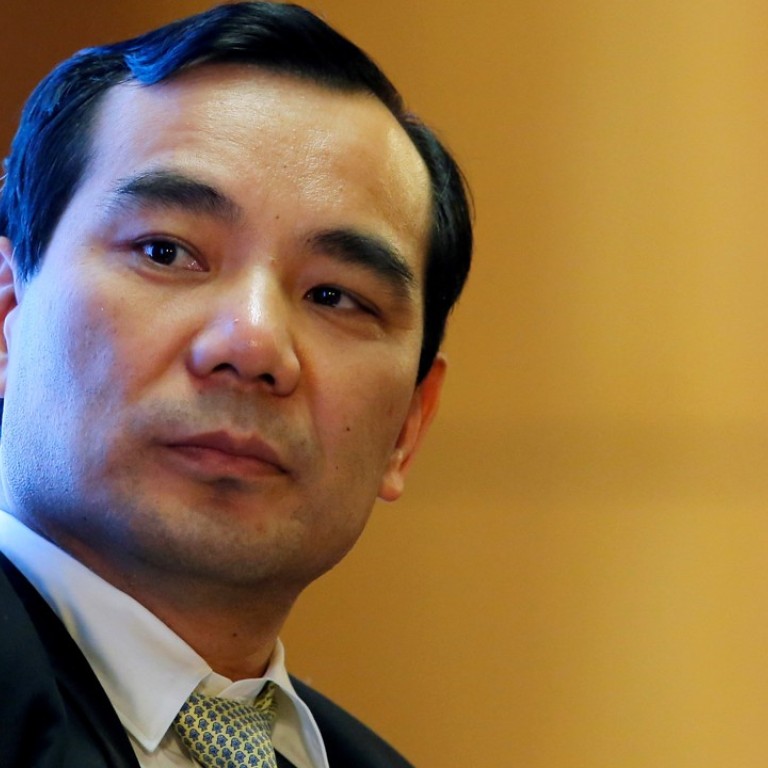 Analysis

|
Who's next after Beijing prosecutes Anbang chairman Wu Xiaohui?
Analyst says the rise and fall of Wu Xiaohui, who made his fortunes with links to China's old guard, reflects the changing political landscape under President Xi Jinping  
The Chinese government's move to prosecute Anbang Group's Wu Xiaohui for economic crimes shows Beijing's willingness to bring to task the country's most powerful businesspeople and dismantle their empires in its crucial battle to eliminate financial risks.
The China Insurance Regulatory Commission (CIRC) announced on Friday that Wu, 51, founder and chairman of one of China's most high-profile overseas acquirer Anbang, has been removed from his post and will be prosecuted for economic crimes, nine months after he was reportedly out of contact and taken away by investigators.
The CIRC also said it would join regulators from the central bank and other government bodies to manage Anbang Group for two years at most, and push ahead with a restructuring by introducing new investors.
Analysts said by doing so, Beijing was trying to distance Wu and his company to prevent retail investors of Anbang's high-yield insurance policies from panicking and surrendering their policies in huge numbers.
"Regulators are finding it easier to split the controllers from their companies nowadays as the shareholding structure of Chinese companies has become more diluted in recent years," said Sun Wujun, professor with the School of Business of Nanjing University.
Another troubled business tycoon, Xiao Jianhua, founder and chairman of financial conglomerate Tomorrow Group, remains out of contact since January last year, after it was reported by the media that he was taken away by mainland police from the Four Seasons hotel in Hong Kong. 
Meanwhile, the stakes owned by Tomorrow Group in several companies, including Hong Kong-listed Hengtou Securities, and Huaxia Life Insurance have been sold to new investors in the past few months.
"The rise and fall of Wu Xiaohui also reflects the changing times in China," Sun said.
"Anbang made good use of a strong shareholder line-up when it emerged from being an unknown property insurer, and expanded quickly by seizing opportunities during the liberalisation of China's financial sector. But it also failed to adapt just as quickly to the new macro policy environment which stresses deleveraging and regulatory tightening."
Founded in 2004 by Wu and other businessmen as a car insurer in the eastern Chinese city of Ningbo, Anbang boasted of extensive political connections. 
One of its early business partners was Chen Xiaolu, the son of a People's Liberation Army marshal Chen Yi from the first decades of Communist rule.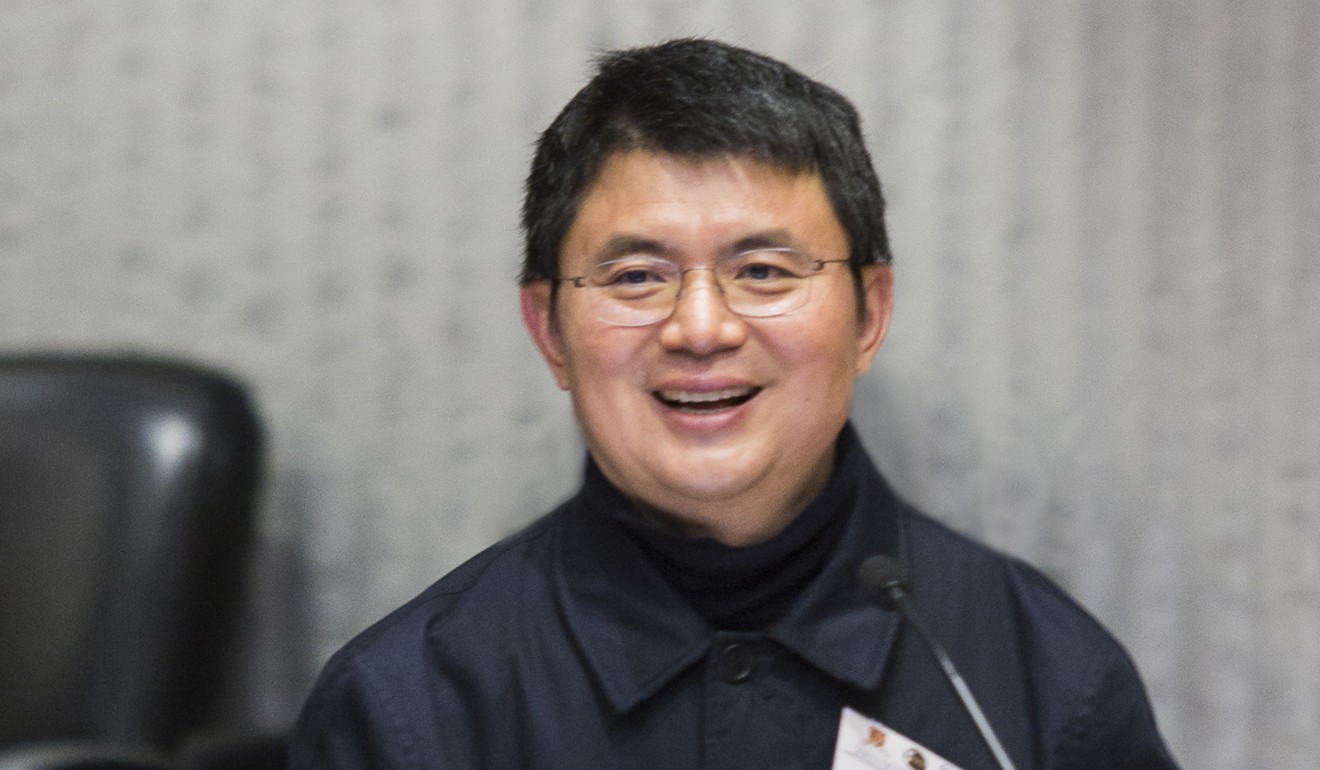 Wu himself was married to a granddaughter of Deng Xiaoping, China's paramount leader in the 1980s.
Caixin reported the marriage was over last March and Anbang later threatened to sue, charging the report was "rumour".
Chen Xiaolu came out with a statement in early 2015 on his WeChat account, saying he was only acting as an "adviser" to Anbang, and held no shares in the company.
According to Fraser Howie, co-author of the book Red Capitalism, who has two decades of experience in China's financial markets, the move by Beijing to take over Anbang announced on Friday can be read as "a housekeeping exercise" for the upcoming National People's Congress.
Thousands of lawmakers and political advisers in China will gather in Beijing from March 3 to review the past year and plan for the future.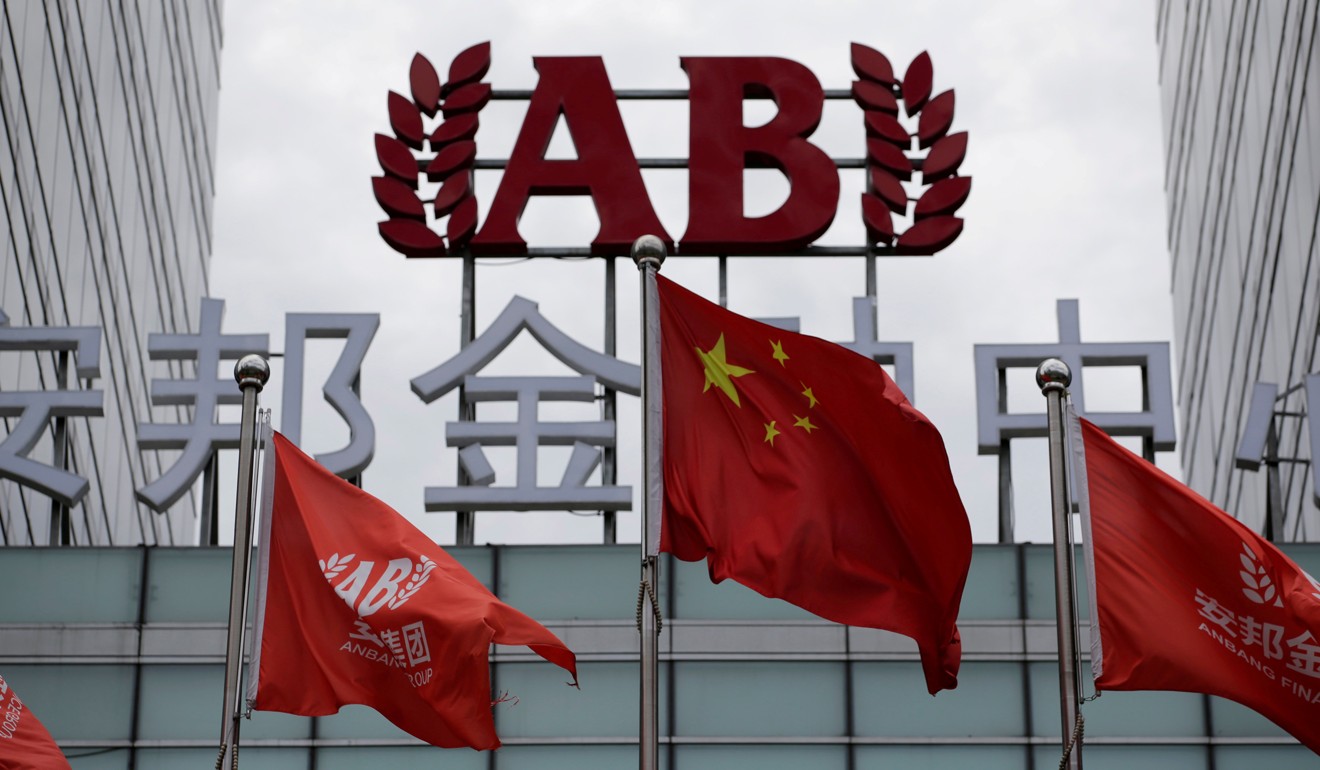 "It is a very loud signal that can be read in a number of ways. One question is: Who is next? Interestingly HNA is being reined in a very different way. But every big group is feeling the pressure from President Xi Jinping's team," Howie said.
Anbang is a former overseas acquisition magnet that claims 1.97 trillion yuan (US$310.9 billion) in assets and ranks 139 on the 2017 Global Fortune 500 list.
Anbang has aggressively pursued A-share equity investments and has built up a big holding of stocks. 
It controls a 15.5 per cent stake in China's biggest non-state bank, Minsheng Bank, and a 10.7 per cent stake in China Merchants Bank, according to stock filings from September. 
According to its annual reports, Anbang Life, the group's life insurance arm, had 1.45 trillion yuan of assets at the end of 2016, 60 per cent of which were offshore.
This article appeared in the South China Morning Post print edition as: Who's next after the prosecution of Anbang boss?