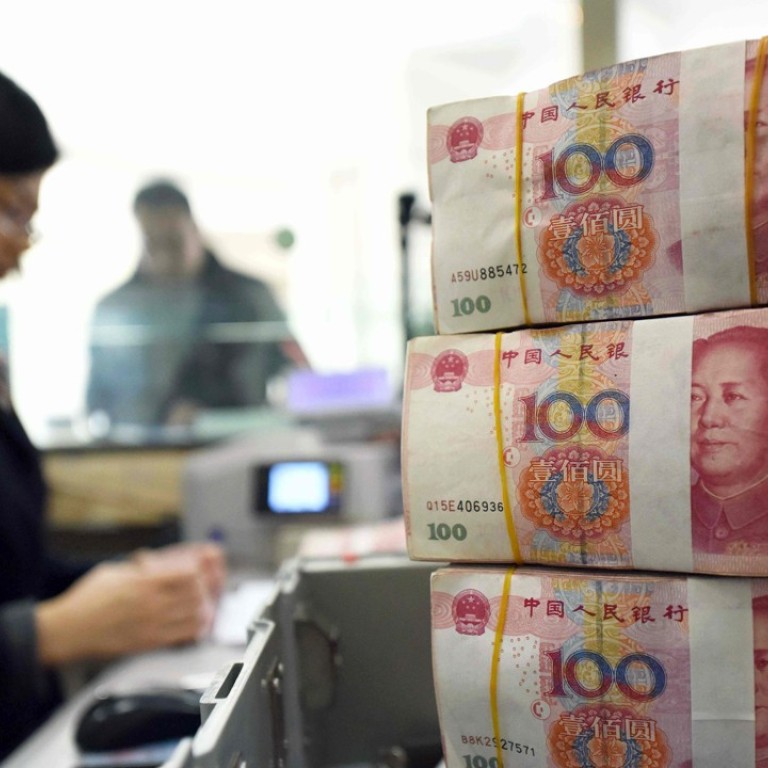 Why Trump's stance on China could stifle asset acquisitions in the US
Tighter screening of major Chinese asset acquisitions in the United States amid a more confrontational stance of the Trump administration towards China on trade and investments could keep a lid on any recovery of deal flows this year. 
"Even if domestic and global macroeconomic conditions permit Beijing to loosen capital controls this year, changes on the US side may stymie a recovery in bilateral flows," said Daniel Rosen, founder of New York-based research consultancy Rhodium Group in a recent report. "This change to a confrontational economic-security policy will almost surely sour the US-China investment climate, with negative implications for future [deal] flows."
Even before announcing the strategy, tighter scrutiny by the Committee on Foreign Investment (CFIUS) has already stemmed transactions, resulting in an unprecedented number of delayed or abandoned Chinese deals last year. 
Completed Chinese investments - both M&As and greenfield projects -into the US slid 35 per cent last year to US$29 billion, while newly announced transactions sank 90 per cent to the lowest in six years, according to Rhodium's data. 
A bipartisan effort among US politicians to strengthen the legal authorities of CFIUS and to restructure its review through the 2017 Foreign Investment Risk Review Modernisation Act could lengthen or complicate the process for Chinese outbound asset buyers. 
The legislation could expand CFIUS' jurisdiction, responsibilities and resources, giving it more latitude on the amount of scrutiny it deems necessary according to the nationality of the foreign acquirer and nature of the asset being bought. 
The US is not alone in the regulatory tightening. Australia, Canada, France and Germany have changed their foreign investment review procedures since 2014, while Britain has been considering the same due to record levels of Chinese investment, increased activity by state-owned firms and "changing ideas about national and economic security," Baker McKenzie said.
The most scrutinised industries worldwide include defence, critical infrastructure, information technology, telecommunications, energy, natural resources and agriculture, it added. 
Meanwhile, a spate of cases in the past few months of major overseas assets that were forced to be sold by some of China's largest privately controlled conglomerates - such as resale of prime land lots or uncompleted real estate projects by HNA Group and Wanda, have also raised concerns on the intention and viability of some Chinese asset purchases. 
HNA and Wanda were ordered by Beijing to dispose of the assets due to their doubtful strategic rationale and overly aggressive financing. 
Recent removal and prosecution against Wu Xiaohui, ex-chairman of Anbang Insurance Group and the detention for questioning of CEFC's founder Ye Jianming – both privately controlled major outbound asset acquirers – also raised concerns whether some high profile deals will be financed and completed. 
Anbang's management has been taken over by the China Insurance Regulatory Commission, the central bank and other key financial regulators and government bodies, while control over CEFC China has been seized by state-owned Shanghai Guosheng Group.  
As news of deal reversals and probes into transactions done by some key players and the takeover of the private firms by the state unravelled, the public image of Chinese asset acquirers has been put on the spotlight, sometimes with suspicion. 
"This might become a perception issue," said Houston Huang, head of China investment banking at JPMorgan Chase & Co.  
Regardless of a cross-border asset buyer's background, he said as a solid strategic rationale and business plan that would benefit the country of the asset seller is the key to success. 
"As an acquirer of an overseas business, you should always ask [yourself] how to create value for the business, how to incentivise the management and the employees and what you bring to the local communities where the business is based," Huang said.
This article appeared in the South China Morning Post print edition as: U.S stance may keep lid on deal flows