New
China sovereign wealth fund CIC sells stake in Blackstone after 11-year investment
The sale, for which terms were not disclosed, comes amid rising trade tensions between the US and China
China Investment Corp (CIC), the country's sovereign wealth fund, has sold its holding in private equity firm Blackstone Group LP, exiting from an 11-year-old investment as trade tensions intensify between China and the US.
Financial details of the sale were not disclosed in a regulatory filing by Blackstone. Reuters reported that CIC had an around 4.5 per cent stake in Blackstone as of the end of last year. With Blackstone's market capitalisation at around US$42 billion, the sale could be worth around US$1.9 billion based on secondary market prices.
"As of February 22, 2018, Beijing Wonderful Investments no longer owned any non-voting common units," Blackstone said in its annual report, filed with the securities regulator earlier this month. It did not give any reasons for the sale.
The original agreement with Beijing Wonderful Investments – the legal entity set up by CIC to invest in Blackstone – was struck in May 2007, a month before the private equity firm's initial public offering. The deal allowed CIC to own up to 9.99 per cent of Blackstone. Reuters reported that in 2008, CIC raised its stake to 12.5 per cent.
CIC did not immediately confirm the details of the sale.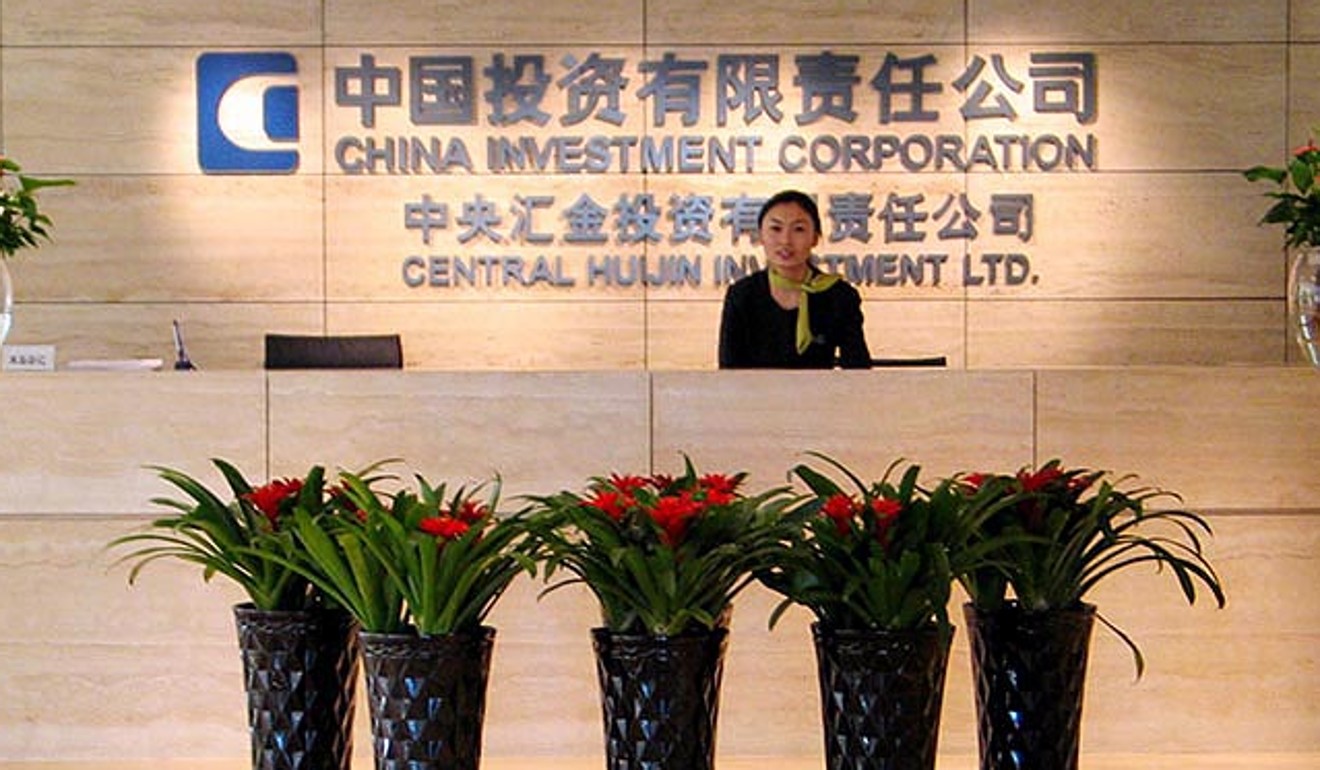 The sale comes amid rising tensions between the US and China, exacerbated this month by US President Donald Trump's decision to impose tariffs on up to US$60 billion of Chinese imports, including aluminium and steel.
The US administration has also blocked several acquisitions by Chinese companies in the tech sector in the last few months, including ones planned by mobile phone giant Huawei, and internet payment firm Ant Financial.
"During this sensitive time, any move by either side could be considered as retaliation, even if the move itself is not," said Aidan Yao, senior emerging Asia economist at AXA Investment Managers.
China sent Liu He and Yang Jiechi, two members of its top decision-making Politburo, to Washington in the past month in a bid to prevent more tension, and China had earlier offered to remove import duties on US broiler chickens, to buy more US energy products and to open up the financial services industry to American companies.
Tu Guangshao, president of CIC, told the South China Morning Post last week on the sidelines of the National People's Congress meeting in Beijing that CIC was interested in investing in US assets, particularly in advanced manufacturing sectors.
He also said fundraising for a US$5 billion investment fund CIC set up with US investment bank Goldman Sachs last November was proceeding smoothly.
CIC's total assets stood at US$813.5 billion at the end of 2016, making it the world's second-largest sovereign wealth fund after Norway's, which has assets of US$960 billion.
This article appeared in the South China Morning Post print edition as: China's sovereign fund sells stake in US private equity firm Blackstone