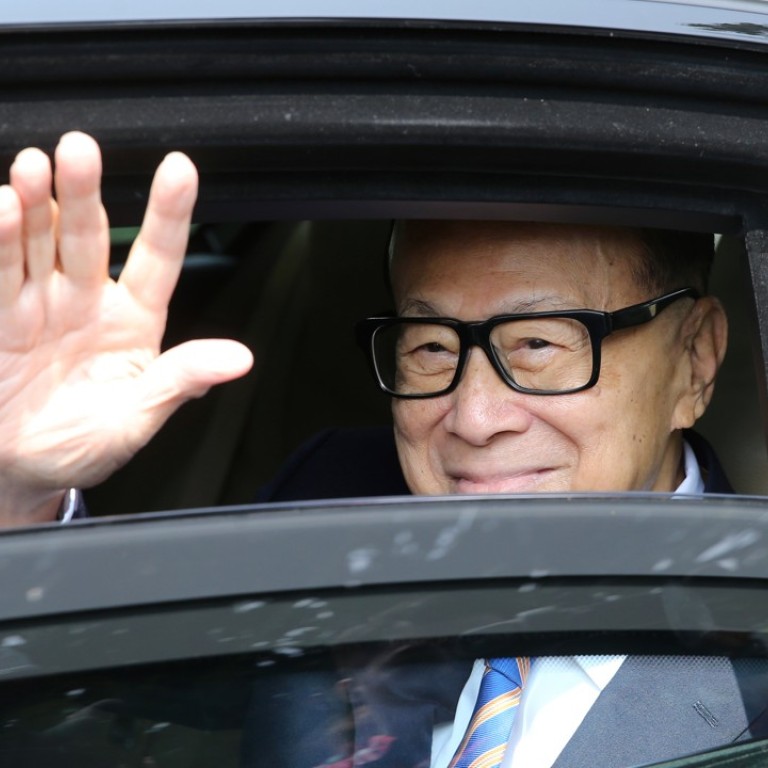 Billionaire Li Ka-shing retires, hands corporate empire's reins to elder son Victor
Li's retirement comes as his flagship companies CK Asset and CK Hutchison record higher profits for 2017
Li Ka-shing, whose life journey from humble beginnings to Asia's biggest business fortunes became the epitome of entrepreneurship that inspired generations of Hongkongers, has announced his retirement after almost seven decades at the pinnacle of one of the world's largest corporate conglomerates.
"I have decided to step down as chairman of the company and retire from the position of executive director at the forthcoming annual general meeting of the company," Li said in filings for CK Hutchison Holdings and CK Asset Holdings to the Hong Kong stock exchange on Friday.
He will serve as senior adviser to both companies.
"I am grateful to have been able to create value for shareholders all these years, and serve society," Li said. "This has been my greatest honour. I thank everybody for their love and support."
Li will dedicate his time and effort towards philanthropy, led by the KS-LK Foundation, especially on issues related to heath care and education.
The announcement comes as the companies, along with two other CK firms – Power Assets and CKI – recorded higher 2017 earnings that largely met market expectations.
"Superman" and sons
Also known as "superman" to many, Li, who turns 90 in July, will hand over the chairmanships of his two flagship companies to his elder son Victor Li Tzar-kuoi. Younger son Richard Li Tzar-kai will continue to run PCCW and not return to the CK group, as "he has many other businesses".
"The money I gave him was many fold the capital his businesses required," Li added.
"Superman Li is an icon of the Cheung Kong group of companies. The business circle will definitely missed his views on the prospect of Hong Kong property market, global economic development and even politics," said Raymond Cheng, a director of CIMB Securities' Hong Kong and China property equity research.
"Li's succession plan has been well planned as his elder son Victor has been involved in day to day operations from years ago," he said.
CK Asset, one of Hong Kong's biggest property developer, posted an underlying profit – excluding revaluation gain on investment properties – of HK$20.32 billion (US$2.59 billion) for the year to December, in line with the HK$20.3 billion average estimate of 16 analysts polled by Bloomberg.
CK Hutchison, the conglomerate with businesses ranging from container ports, retail, telecommunications to power plants, said net profit increased 6 per cent to HK$35.1 billion last year, matching the forecast of analysts polled by Bloomberg.
Power Assets' net profit rose 30 per cent to HK$8.32 billion last year, while CKI, whose profit is derived mainly from Britain, earned a net profit of HK$10.26 billion last year, up from HK$9.6 billion in 2016.
Shares of CK Asset rose 0.14 per cent to HK$70 on Friday, while CK Hutchison closed 0.3 per cent to HK$98.90.
According to Li, CK Hutchison shareholders would have reaped 1,500 times returns – including dividends – if they had bought the stock for HK$3 a share in 1972 when it went public. Had investors reinvested their dividends into the company's shares, the total returns would have exceeded 5,000 times.
As was the norm, the companies' press conference to announce their earnings results on Friday was jam-packed with journalists, fielding a wide range questions for Li.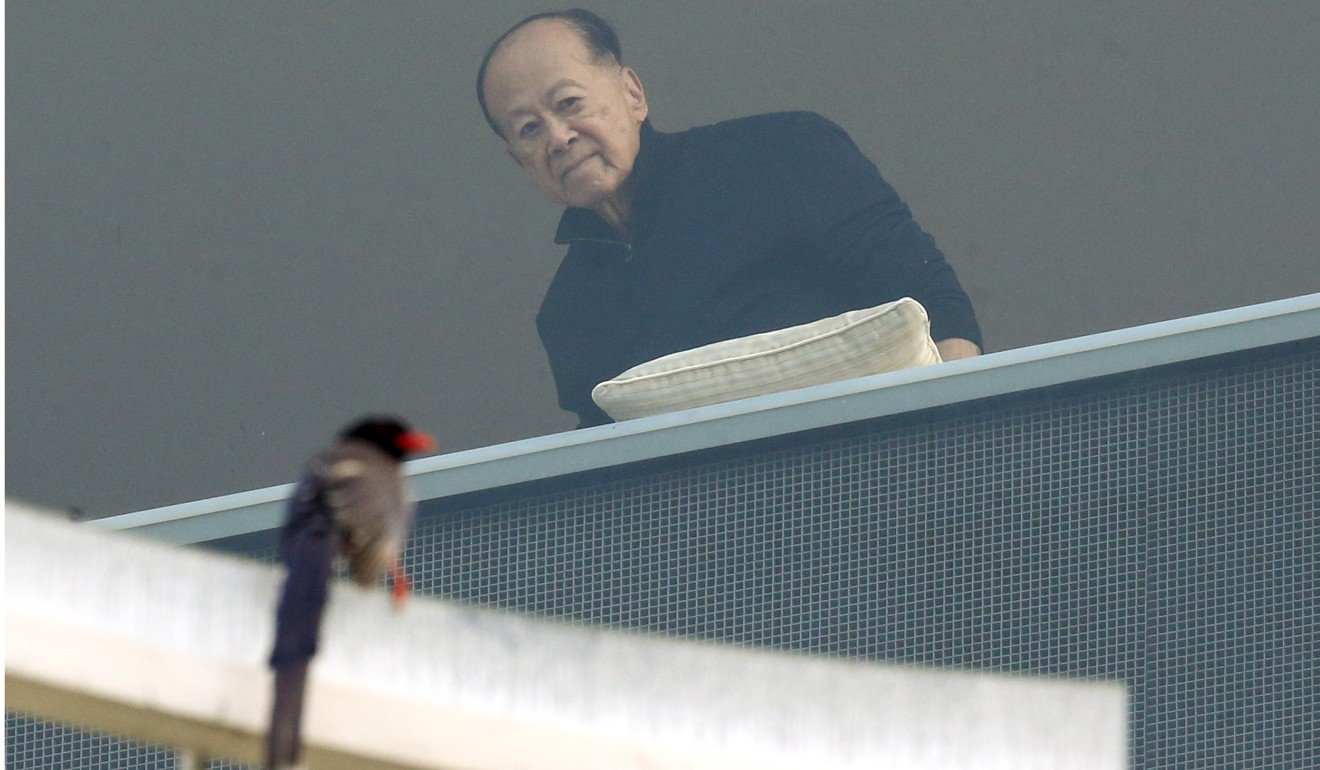 Property market
Li said he did not see mortgage rates in Hong Kong – one of the world's priciest urban centres – to rise by more than three percentage points.
"Should people keep chasing after higher and higher flat prices? If you have sufficient funds, buying a flat for your own use is OK regardless of market prices, as long as you can afford the mortgage payment," said Li, whose CK Asset was one of the city's biggest property developers.
In November, Li sold The Center, the tallest office tower in his property portfolio, to a consortium of mainland Chinese and Hong Kong investors for a record HK$40.2 billion, making it the world's single priciest real estate transaction. In February, Hong Kong's wealthiest woman Pollyanna Chu and property tycoon Hui Wing Mao took over the stake from the mainland Chinese investor.
Asked whether the sale would hurt CK Asset's earnings, Li said: "I expect to complete the sale of The Center this year. The Center has already contributed HK$800 million in rental income. I firmly believe that we can use the money from the sale to generate at least HK$1.6 billion, although we have no concrete expansion plan so far."
Mainland China
One of the earliest Hong Kong tycoons to invest in mainland China, Li dismissed criticisms that his company had been selling Chinese assets to transfer money offshore as "ridiculous and illogical".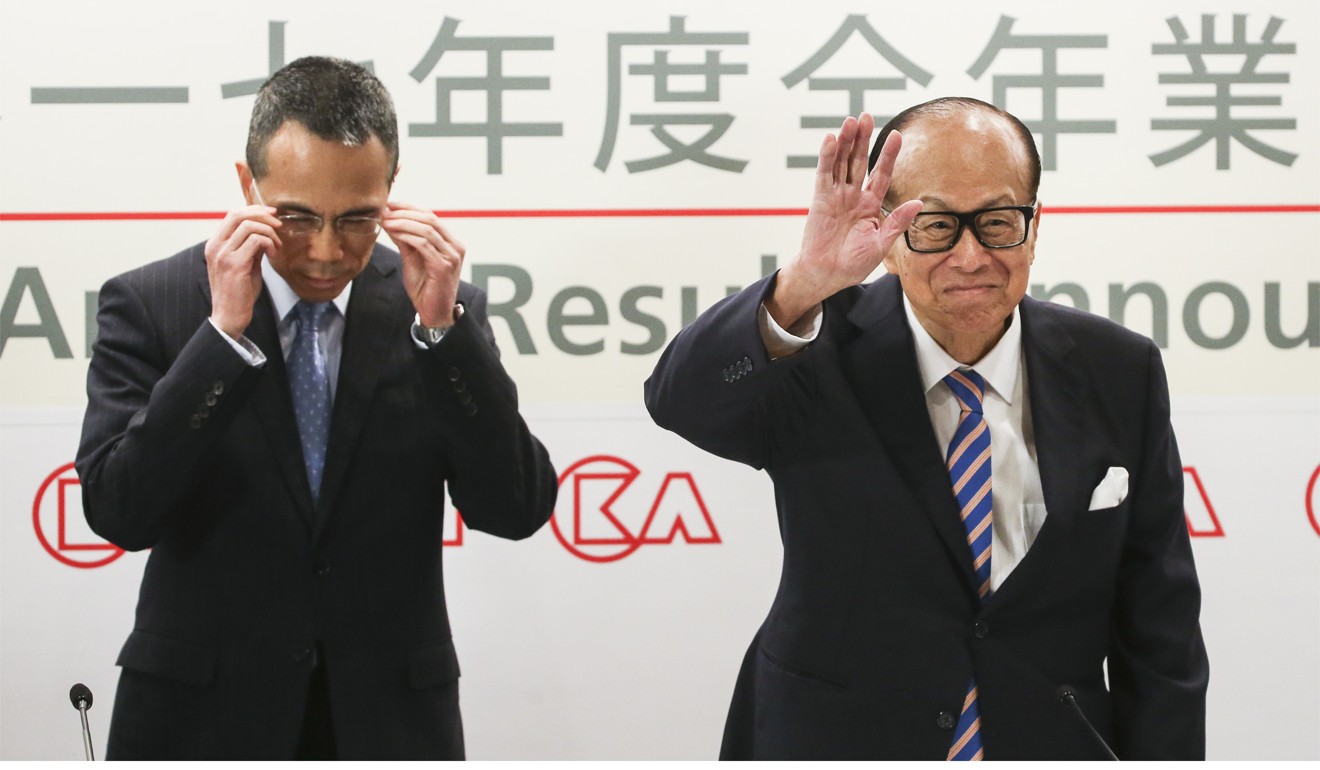 "Asset trading is per the norm for business. Our group has 40 billion yuan (US$6.33 billion) in projects along the coastal regions of China on natural gas, including a major gas production project by Husky Energy. Even if we have sold assets on the mainland, the money returns to the company and belongs to all shareholders, unless we sell the shares."
On China's legislature proposed move to remove a term remit on the presidency that would allow President Xi Jinping to extend his term, Li said: "If I have had the right to vote on this issue, I would support Xi, because China's anti-corruption campaign has been effective in the past few years. That is a fact."
Li, who represented Hong Kong's rags-to-riches story, also has a piece of advice for Hong Kong's youth. "There are many opportunities available to the youth of today. The most important thing for young people is that they must bolster their competitiveness through the accumulation of knowledge."
This article appeared in the South China Morning Post print edition as: the end of an era as li ka-shing steps down