Bitcoin
Get more with myNEWS
A personalised news feed of stories that matter to you
Learn more
Bitcoin mania puts cryptos in sight of world finance chiefs
This time last year, finance chiefs from the world's biggest economies were barely thinking about the niche industry of bitcoin when they met in Germany. Now, they're loudly warning cryptos could destabilise financial markets.
US Treasury Secretary Steven Mnuchin and his counterparts gathered in Buenos Aires were fretting about the rapid rise of crypto assets at their first Group of 20 meeting of the year.
"We dedicated a lot of time to cryptocurrencies," Argentine central bank President Federico Sturzenegger told reporters after the meeting. "We were asked to have concrete recommendations regarding cryptocurrencies by July."
Cryptos rocketed up the G20 agenda, after one of the wildest investment manias in history that's led policy makers to worry about tax evasion, money laundering, terrorism, consumer protection and more. The industry could have financial stability implications at some point, they said in their final communique.
Japan's Vice Finance Minister Minoru Kihara said discussions centred on the functionality of cryptos. "For example, can people make settlements using them, or do people use them in terms of the value of their assets?"
Bitcoin investors were expecting ministers to call for new rules on Tuesday even though it was the first time the group talked about the issue. Financial regulations usually take months, if not years, to be agreed. The digital currency jumped as much as 5.5 per cent to US$8,889 on the back of the news, after trading between US$8,400 and US$8,600 for the past day.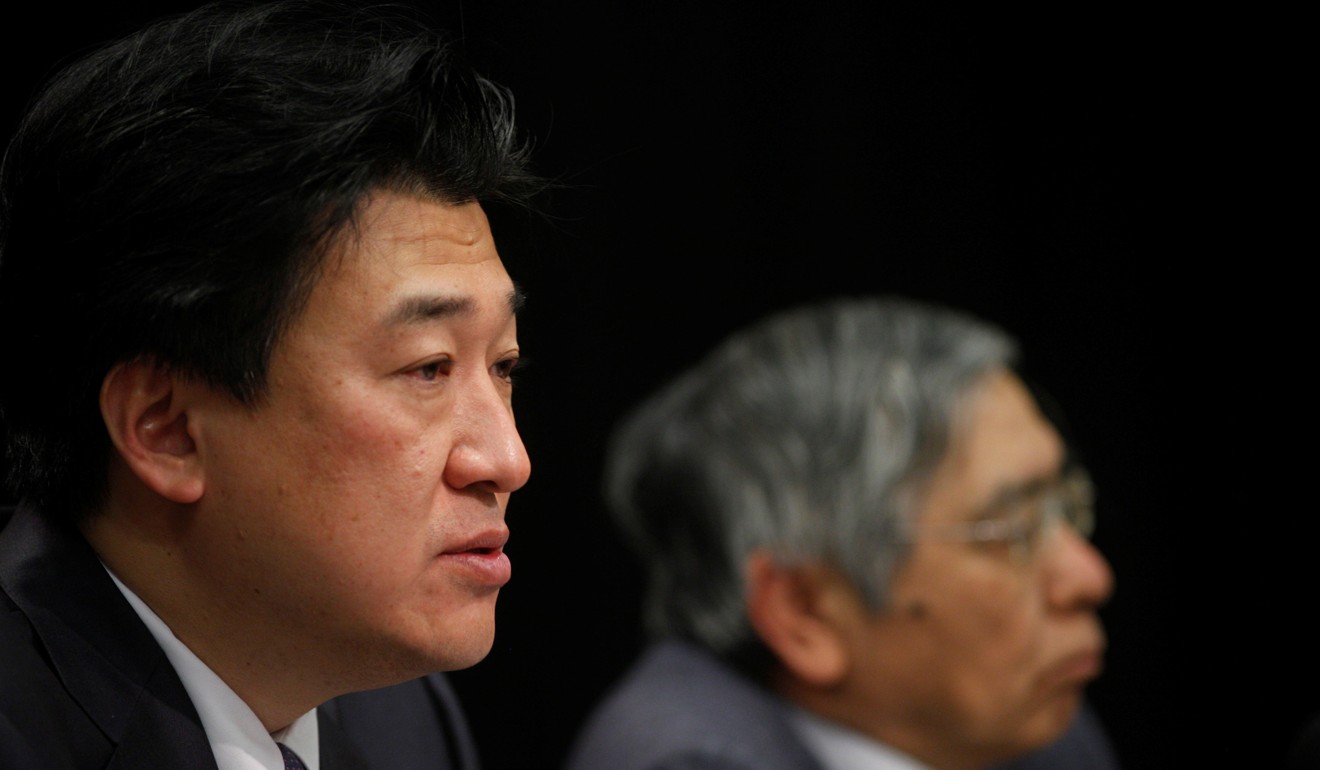 "The market is very emotional since bitcoin will either be a complete success or a complete failure, so it's very quick to react to news like this," said Miguel Schweizer, chief risk officer of crypto currency hedge fund Quantia Capital in Buenos Aires.
Discussions on the emerging industry kept delegation chiefs working down to the wire on Tuesday, one of the last issues to be put to bed in the group's final communique. They ultimately confirmed their view that cryptos "lack the key attributes of sovereign currencies". That decision has implications for tax evasion and collection, because it means trades potentially could be subject to capital gains tax.
"I'd call them crypto assets as opposed to cryptocurrencies," Canadian Finance Minister Bill Morneau said in an interview hours before the meeting concluded Tuesday. "The view of the people around the table" is "that we shouldn't confuse what's going on as being a currency".
The rapid rise of initial coin offerings in the past year, a hacked exchange in Japan and extreme volatility in the market forced central bank chiefs and governments to put them on the agenda even though they stopped short of recommending regulation. The group called on standard-setting bodies to monitor and recommend policies, if needed.
"A year ago initial coin offerings were too small for anyone to care too much about and now they're too big to ignore," said Greg Medcraft, director of financial and enterprise affairs at the Organisation for Economic Co-operation and Development.
The digital nature of crypto assets places it squarely on the agenda for international cooperation. Meanwhile, nations like the European Union and US are already starting to develop their own national policies on cryptos. They're also keen to develop a framework while the industry is still new, hoping to avoid a repeat over how to tax tech giants like Alphabet. Ministers failed to reach consensus on the issue of digital taxation in Buenos Aires.
"The stability argument is something that requires monitoring. The usage of these assets, backing other assets in futures, options, is something that we have to monitor," Italian Central Bank Governor Ignazio Visco said on the sidelines of the meeting Tuesday.