Forget energy. Technology now tops Chinese companies' overseas shopping lists
The trend largely reflects the foreign shopping sprees of tech giants Alibaba and Tencent, says report from Hurun Research and DealGlobe
They used to go hunting for energy assets. Now it seems technology is top of the overseas shopping list of China's biggest and most acquisitive firms.
It has replaced energy as the most sought-after sector for the biggest 100 outbound mergers and acquisitions by Chinese companies in 2017, mainly reflecting the overseas shopping sprees of Alibaba Group and Tencent Holdings, a report said on Thursday.
The two technology giants and their affiliates became the most active buyers, each making seven of the 100 biggest transactions last year, according to the joint report from Hurun Research and DealGlobe.
Tencent and its affiliates spent 38 billion yuan (US$6 billion) last year to acquire overseas assets, followed by Alibaba and its associated units which made transactions valued at 23 billion yuan, according to the report.
The two companies combined accounted for 7 per cent by value of the 100 biggest deals last year.
Last year, 25 of the 100 top deals were in the technology sector, up from 12 a year ago. The energy and resources, finance and property sectors saw less deals in the period than in previous years.
"Technology giants play key roles in the global mergers and acquisitions market," said the report, stressing a growing integration in the sector.
The report tracks transactions where Chinese buyers seek more than a 10 per cent stake in the target company, whose value is more than US$5 million.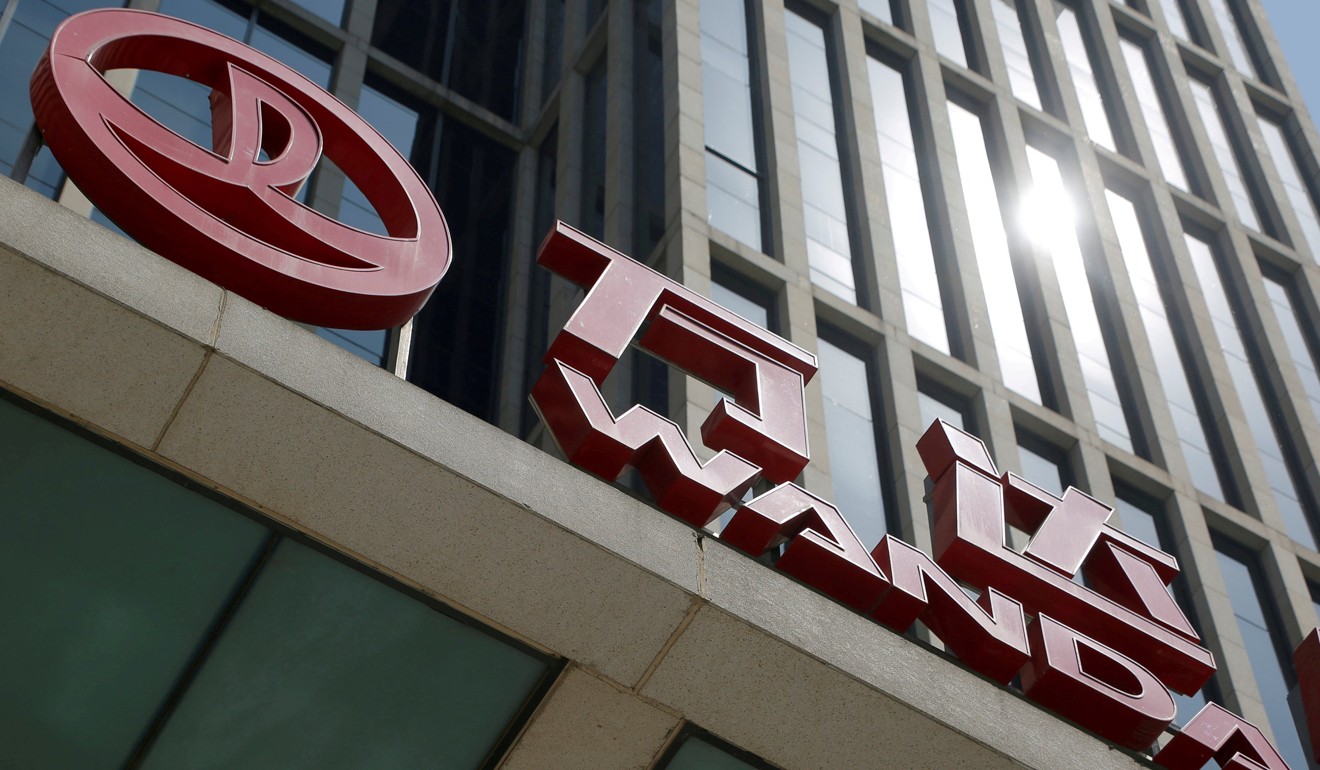 The combined value of the 100 biggest transactions dropped 37 per cent from 2016 to 880 billion yuan, reflecting a slump in deals as asset acquirers have faced stricter scrutiny at home and abroad.
Having quadrupled in value between 2013 and 2016, the total value of China's outbound mergers and acquisitions shrank by 39 per cent last year to US$121.9 billion, according to MergerMarket's data.
Since late 2016, Beijing has toughened scrutiny and capital controls to rein in what it saw as freewheeling acquisitions, mostly funded by borrowing, and a flood of money leaving the country.
Chinese authorities cracked down on what they deem "irrational investments" last year, putting the brakes on deals in property, hotels, entertainment and sports clubs.
Dalian Wanda Group and Anbang Group, two of the most active buyers in 2016, disappeared from the top 100 deals list last year, after coming under intense pressure to slash their overseas assets to repay debt.
"Other Chinese buyers can make use of the sales of those companies to seek bargains," said Feng Lin, founder and chief executive officer of DealGlobe, in Shanghai.
The crackdown on "irrational investments" could be good for manufacturers competing for deals in the real economy, said Frank Li, vice-president of Zhejiang Geely Holding Group.
He said Geely seeks acquisition targets that can help create synergy for the Zhejiang-based private firm as it aims to become a globally influential carmaker.
The company is also open to the idea of domestic and overseas financing channels for possible future deals, he said.
The demand from Chinese companies for overseas acquisitions remains strong as the nation gains in economic clout and appetite for quality assets globally rises, said Feng.
Alibaba owns the South China Morning Post.
This article appeared in the South China Morning Post print edition as: Tech assets focus of buying spree