Electric carmaker BYD buffeted by subsidy cuts
Shenzhen-based firm hit with a 19.5pc crash in net annual profit to US$647.05m last year
BYD, the Chinese electric car maker, was been hit with a 19.5 per cent crash in net annual profit to 4.06 billion yuan (US$647.05 million) last year, after government subsidies were cut on domestic new-energy vehicle sales and market competition intensified.
The Shenzhen-based firm, which is backed by Warren Buffett's Berkshire Hathaway, said on Wednesday the cuts affected its electric bus sales, particularly, prompting an early 10 per cent drop in its share price in Hong Kong, before shares close down 7.95 per cent at HK$14.82 (US$1.88).
It also warned investors that first-quarter net profit for this year is likely to have stalled between 75.2 and 91.8 per cent from a year ago, to between 50 million and 150 million yuan, again due to the loss of subsidised sales.
Total revenue for 2017 was 102.65 billion yuan, up 2.44 per cent, and gross profit was 17.9 billion yuan, down 5.7 per cent.
China's Ministry of Finance cut subsidies for lower-range NEV cars in February and for some buses, but raised them for vehicles with higher performance, in the latest round, after other cuts over the past two years.
BYD chairman Wang Chuanfu admitted the company will remain under pressure, at least until a new set of subsidy policies are rolled out this June.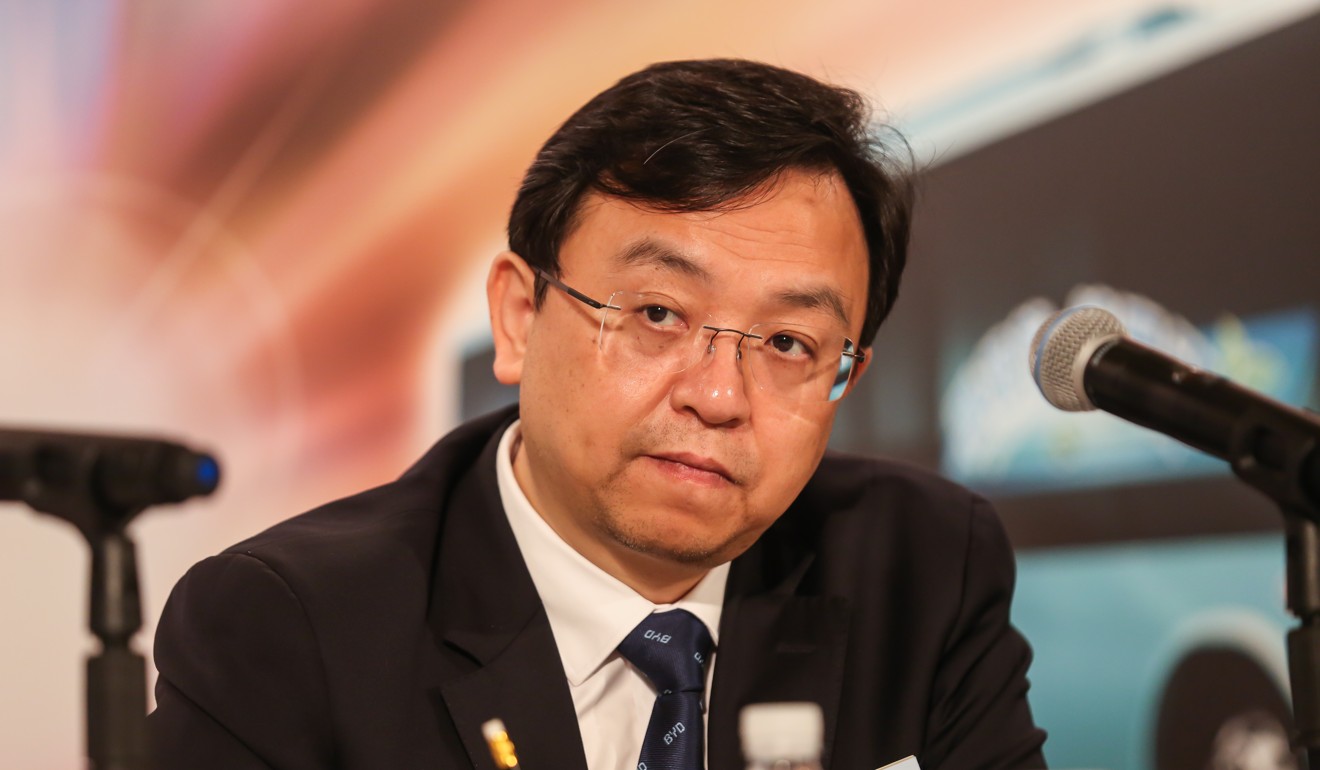 But he added that overall sales of BYD's new energy vehicles accelerated 15 per cent to 110,000 units last year, despite the hammered profitability.
"This year we aim to sell about 150,000 private vehicles and 18,000 electric buses," Wang said.
China has been the world's largest market for new energy vehicles since 2015, with more than 1.7 million on its roads as of the end of 2017.
Miao Wei, the Minister of Industry and Information Technology, said recently the national target is for new energy vehicles to account for a tenth of total car sales by 2020.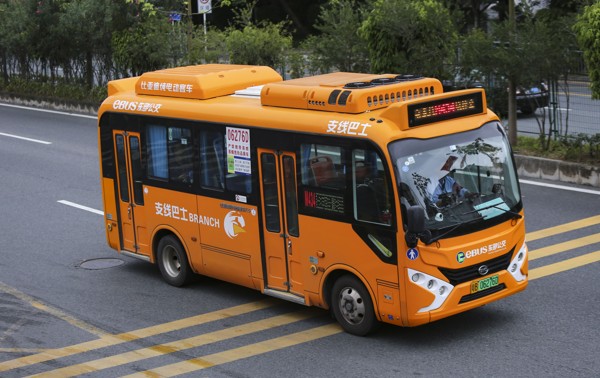 Last year, 777,000 were sold across the country, a significant 53 per cent year-on-year rise and the most sold by any single economy.
Outside China, BYD is best known for providing electric buses to a number of cities.
The latest set of figures show it took orders from over 200 cities from markets including Japan, Taiwan and the US.
Wang said the firm is also looking at ways to grow sales of its self-driving monorail Skyrail, both domestically and overseas.
The system made its commercial debut in 2016, and Wang added it is currently in talks with a number of countries under the Belt and Road Initiative to supply more, including Cambodia and the Philippines.
This article appeared in the South China Morning Post print edition as: BYD posts 19.5pc drop in net profit for 2017