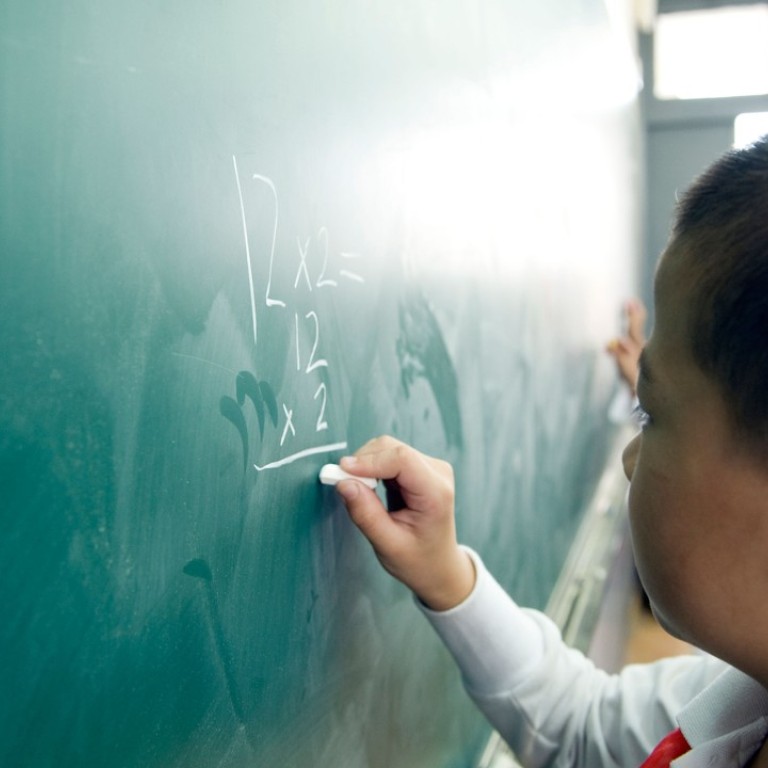 TAL Education uses artificial intelligence to improve online tutoring as it eyes new markets
The NYSE-listed private tutoring group is using face and voice recognition to monitor students' understanding during online classes
 A private tutoring group targeting primary and secondary schoolchildren in China said it is ready to expand into new markets, starting with a subsidiary school in Hong Kong this month.
A move into the US is also on the cards for TAL Education in the summer, with discussions under way about acquiring new businesses there, according to its president, Bai Yunfeng.
The New York Stock Exchange-listed company's move into overseas markets comes as it researches new ways to apply artificial intelligence in online education.
Bai said TAL is working with Stanford University in the US to further advance the use of  AI in its online tutoring programme. The two formed an alliance earlier this year to explore applications of AI in assessing students' comprehension during the learning process. 
 TAL's online platform has been capturing data on students' level of understanding by using facial and voice recognition technologies.  Its team can use the data to give tuition support after class, or deliver more personalised educational content to users.
Bai claimed during this week's Boao Forum on Hainan island that TAL is one of the leading private tutoring groups with a large share of China's "K-12" after-school tutoring market.  In China, there are currently 150 million students in the "K-12" market.
He said the group is ready to build on that lead by extending its curriculum and services to Hong Kong in April. "K-12" refers to the period from the year before first grade through to the last year of high school.
Bai stopped short of saying whether the new businesses in Hong Kong and the US will be modelled on its Chinese online education business. 
"Since 2017 we have been studying the Hong Kong after-school tutoring market for primary and high school students. For the US, the expansion might come after the acquisition of [similar businesses there]," said Bai, adding that the firm is preparing to make an announcement in the summer. 
The company currently runs a network of 575 physical learning centres across China, located in 36 cities.
In 2008 it started to offer online classes, and subsequently launched a "dual-teacher classroom" mode – an online-offline teaching model featuring a main lecturer in a first- or second-tier city whose class is broadcast online to students in lower tier cities. Those students then have the option to access assistant lecturers for further face-to-face guidance. 
TAL's online classes offer interactive, live broadcasts of lectures on Chinese, English, maths, biology, chemistry and physics. The company said the online-offline model is a cost-effective way to bring education to a wider audience in China. 
TAL Education is no stranger to deal making. In the past two years it has made at least 10 acquisitions and minority investments, according to the company's 2017 annual report filed to the US regulator. 
For example, in 2014 it acquired Kaoyan.com, a site designed to help candidates prepare for entrance exams for postgraduate degrees. In the same year it bought a minority stake worth US$18 million in Minerva, a provider of liberal arts and sciences education in the United States.