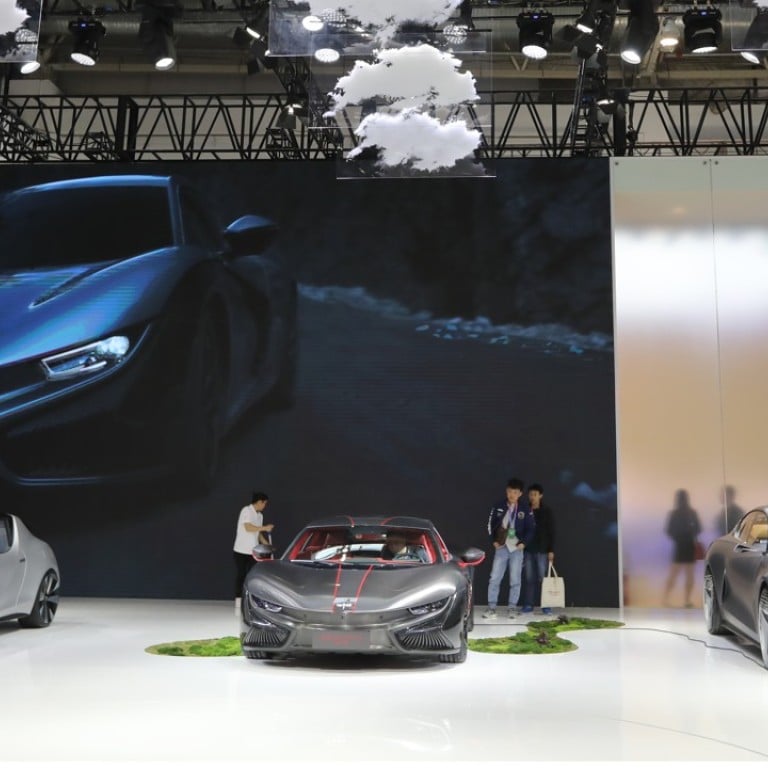 Smart, self-driving and electric: China's vision for the car industry on full view at Auto China 2018 show in Beijing
By 2020, one in every two new cars sold in China, the world's largest car market, will be an intelligent one
Basking in the spotlight of the world's media, Chinese carmakers are no longer shy about counting themselves among the world's mobility disrupters, with their ambitions to forge ahead in the development of electric, intelligent and autonomous vehicles.
At the Auto China 2018 show in Beijing this week, the exhibition halls were abuzz with announcements and discussions about making intelligent vehicles for Chinese drivers, a field the Chinese government has stated it plans to dominate over the coming years.
"The marriage between cars and the internet is generating a new driving force for the sector," said Wang Xia, chairman of CCPIT Automotive Committee, the organiser of the Beijing show, which runs until May 4. "New products including electric vehicles, intelligent connected cars and self-driving cars are being completed amid the impact from disruptive technologies."
Already the world's largest car market, China aims to become a "car superpower" over the coming decades, planning to own several top 10 electric carmakers by 2020 and to spearhead the use worldwide of smart connected vehicles by 2025, according to guidelines published by the Ministry of Industry and Information Technology on Wednesday.
The country's market for electric vehicles (EV) is already growing quickly. In 2017, 777,000 EVs were sold in the country, up 53 per cent over 2016 and accounting for 2.7 per cent of overall car sales of 28.9 million, according to China Association Of Automobile Manufacturers. The government wants environmentally friendly vehicles to account for a fifth of total sales by 2025.
In contrast, around 200,000 electric cars were sold in the US last year, or about 1.2 per cent of the total 17 million vehicles.
But it is in intelligent or smart cars and autonomous vehicles where China's focus is to be. The National Development and Reform Commission, China's top economic planning agency, unveiled a three-year plan in December that made the development of smart cars a national priority.
Intelligent cars refers to vehicles with road safety monitoring, interactive entertainment and voice interaction systems, while autonomous or self-driving cars are equipped with technologies including radar and GPS that can help detect their surroundings and identify appropriate routes.
"It is an ecosystem in which infrastructure, big data and the legal framework are equally important," said Raymond Tsang, a partner at global consultancy Bain & Co. "The Chinese government has the clout to coordinate all aspects of the system and support the development with incentives and preferential policies."
And there are signs Chinese consumers are embracing the trend. According to a survey by research firm JD Power in February, 91.5 per cent of respondents said they would definitely buy intelligent connected vehicles for their next purchase.
"The car industry is close to a tipping point. By 2020, one in every two new cars sold in China will be an intelligent one and will be equipped with assistive driving technologies," said Li Keqiang, a professor in the department of automotive engineering at China's Tsinghua University.
A total of 1,022 cars are being exhibited at this year's show, including 174 new-energy vehicles. Of these, 124 are made by Chinese firms.
BYD, one of the country's top makers of EVs, launched its intelligent connected system DiLink at the show. The system is available to other car developers on an open platform.
"The auto industry is undergoing a revolution which has never happened before," said BYD chairman and president Wang Chuanfu. "Internationalisation, electrification and intelligent connection have evolved from just ideas to reality."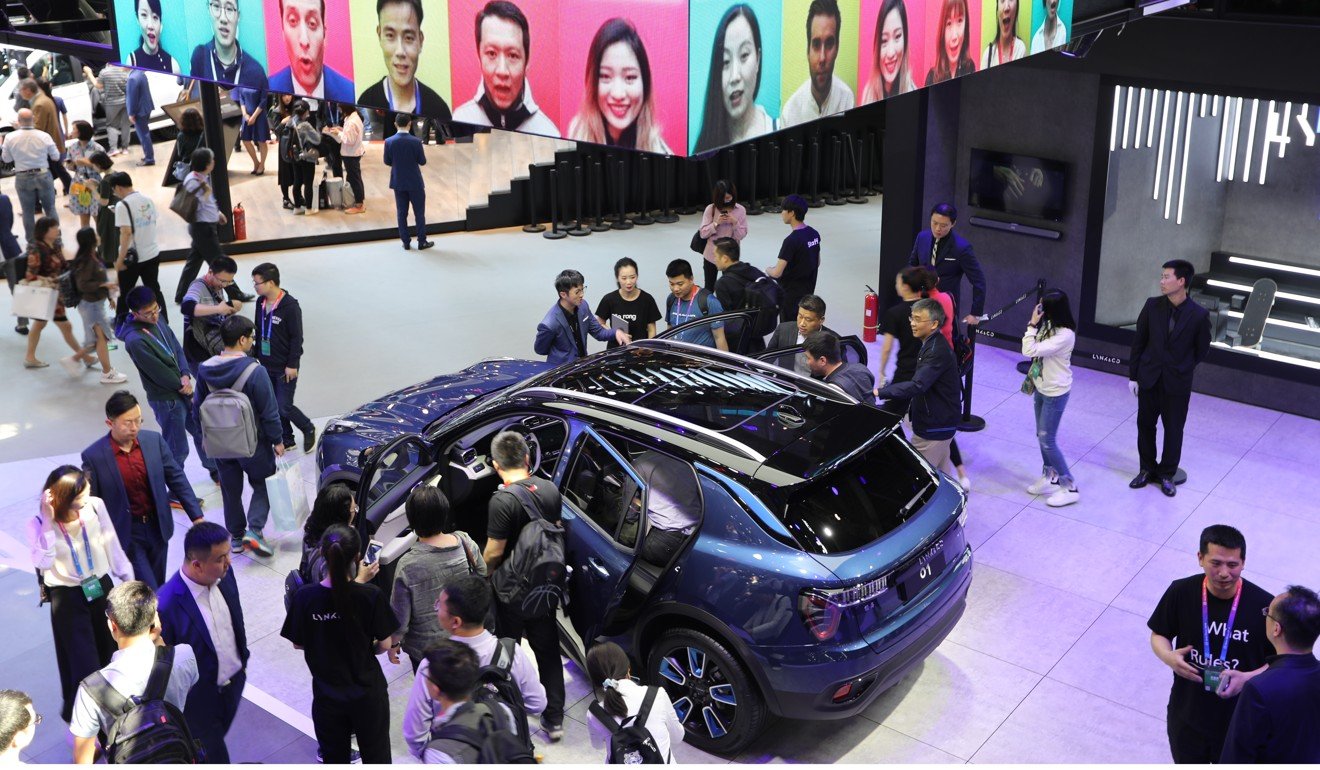 BYD has hired former executives from renowned German carmakers to oversee its transformation, including Wolfgang Egger, a former designer for Audi who currently heads its design department.
Meanwhile, Chinese-backed electric car start-up Byton, one of the companies to emerge after the Chinese government gave manufacturing permits to firms that were not traditional car industry players, brought what it claims to be the first "smart intuitive vehicle" to the show, following its January debut at the Consumer Electronics Show (CES) in Las Vegas.
Scheduled for sales from next year, the sports utility vehicle features facial recognition access, assistive driving technologies and hand gesture controls and has a 49-inch, edge-to-edge dashboard display.
Dongfeng Peugeot Citroen unveiled a new C4 Aircross model equipped with the AliOS operating system – formerly known as YunOS – developed by e-commerce giant Alibaba.
The model will go on the market in the third quarter and will feature augmented reality navigation, route planning and voice-activated controls, which for example will start the windscreen wipers when the phrase "it's raining" is voiced, or the air conditioning when the system hears the words "it's hot".
Anhui-based Chery Automobile, which makes conventional cars, minivans and SUVs, is also working on a self-driving vehicle in partnership with tech and internet firm Baidu.
The head of one of China's biggest carmakers, Zhejiang Geely Automobile Holdings, had a word of warning for participants in a forum at the show, telling them that car companies' design capabilities and manufacturing might alone were no longer enough.
"Traditional car companies have to wake up to work for a better future for the industry," said Li Shufu, Geely's chairman and founder. "It is only by joining hands together to build a coordinated and open digital platform that we can find the key to success."
Alibaba owns the South China Morning Post.