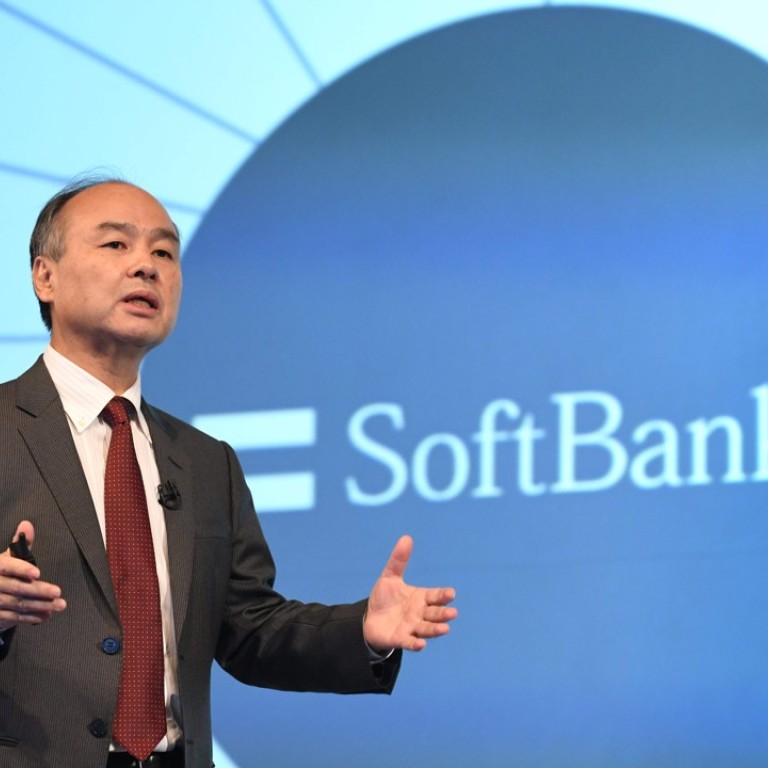 Asia's US$200 billion man would be better placed to consider disruptions closer to home
For Silicon Valley, this has been a certifiably nutty month. Between Elon Musk's bizarre musings, governments chiding Facebook and Google, Snapchat bleeding advertisers and White House schizophrenia on ZTE, innovators and investors alike are probably drinking less coffee and more California red.
But the biggest disruption of the last 30 days came from the East -– from Japan's billion-dollar man. No one is upsetting the Silicon Valley apple cart more than SoftBank's Masayoshi Son.
Over the last 16 months, Son's Vision Fund ploughed into chip makers, robots, satellites, renewable energy, indoor farms and used his stakes in Uber, Didi Chuxing, Grab and Ola to commandeer the ride-sharing space.
But techdom hasn't seen anything yet. May's most impactful development was Son floating plans for a Vision Fund 2.0, with ambitions to amass another US$100 billion of firepower. Those US$200 billion are equivalent to Portugal's gross domestic product, based on the World Bank's data.
Depending on where you sit, this is either a brilliant development, or a disaster in the making. Those who fear the latter have watched with dismay as Son allegedly overpays for start-ups, positioning himself as a one-man bubble-blower. Those entertaining the former idea revel in the advancements to come from Son's forays into nascent battery designs, and epic solar-panel fields.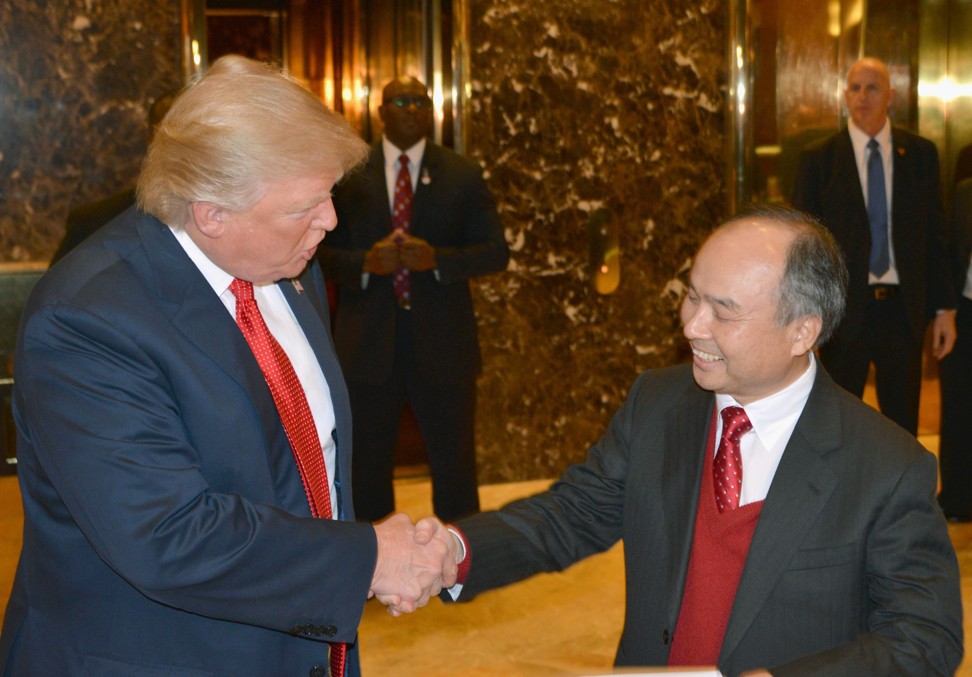 Son's street credibility as Japan's Warren Buffett stems from his US$20 million bet on Jack Ma in 2000. By 2014, that Alibaba stake was worth US$50 billion.
Another US$250 million wager in late 2014 on Grab is looking great, as the Singapore-based outfit encircles Southeast Asia's booming economies.
But the real revolution here is how Son's Portugal-sized influence affects Asian governments, particularly Japan and South Korea.
Son hails from Kyushu, in southwestern Japan. And yet as he spreads his largesse around the globe, Son is putting almost no money to work in his native land. Odd, perhaps, considering Prime Minister Shinzo Abe's five-year-plus "Japan is back" reflation effort.
On the one hand, Son is doing his fiduciary duty in seeking growth and profits abroad. An ageing and shrinking population, and Abe's glacial pace implementing reforms, limits potential at home. Still, Abe needs to lobby Son to invest in Japan Inc. Not out of national loyalty or altruism, but mutual benefit.
Why not call Son in for a chat? Part of the idea behind Abenomics was building Japan's own Silicon Valley model. Abe's team could also bring in fellow billionaires Hiroshi Mikitani of e-commerce juggernaut Rakuten, Tadashi Yanai of clothing giant Uniqlo and others.
Japan Inc. can suffer from a debilitating groupthink that stymies risk-taking. As Abe looks to increase national wages, for example, all eyes are on Toyota Motor, Japan's traditional trendsetter (no such luck, really).
What's needed is a brainstorming session with Japan's out-of-the-box thinkers. What will it take, Team Abe should ask, for you to bet on Japan's revival? Which upgrades are most pressing - looser labour rules, tax incentives, reduced government bureaucracy, empowering women, more immigration? What are the three steps Tokyo can take in the next month to win your confidence, and your investments?
South Korea, too, should be angling for Son's billions. Seoul craves a more vibrant Silicon Valley vibe. The family-run conglomerates towering over the South Korean economy leave the country top-heavy, undermine start-ups. As Moon Jae-in's Korean peninsula peace partnership with Donald Trump unravels, he'll need some big domestic wins to save his one-year-old presidency. What better way than wooing Asia's US$200 billion man?
Silicon Valley remains target-rich for the leading venture capitalist. But getting Son to deploy more of his billions closer to home would be a welcome disruption all on its own.
William Pesek is a Tokyo-based journalist and author. He has written for Bloomberg and Barron's
This article appeared in the South China Morning Post print edition as: South Korea and Japan need prodigal Son