Qualcomm
Get more with myNEWS
A personalised news feed of stories that matter to you
Learn more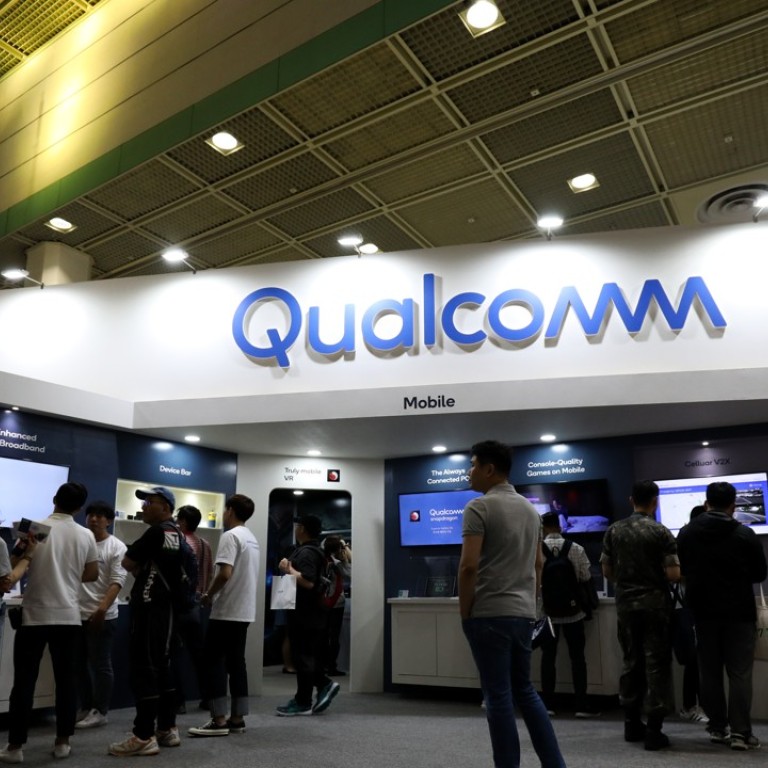 Exclusive
Chinese regulators approve Qualcomm purchase of NXP for US$44 billion, sources say
The ruling clears an antitrust roadblock caused by trade tensions between the US and Beijing
Chinese regulators have approved US semiconductor company Qualcomm's proposed US$44 billion acquisition of Dutch chip maker NXP Semiconductors, according to two people with knowledge of the matter.
The decision by China's Ministry of Commerce, or Mofcom, clears a months-long antitrust roadblock caused by trade tensions between the US and Beijing and will allow the takeover to proceed.
Antitrust regulators from nine nations had been required to sign off on the merger because of its potential impact on their economies, and after eight others – including the US and Japan – had approved the deal, it awaited China's decision.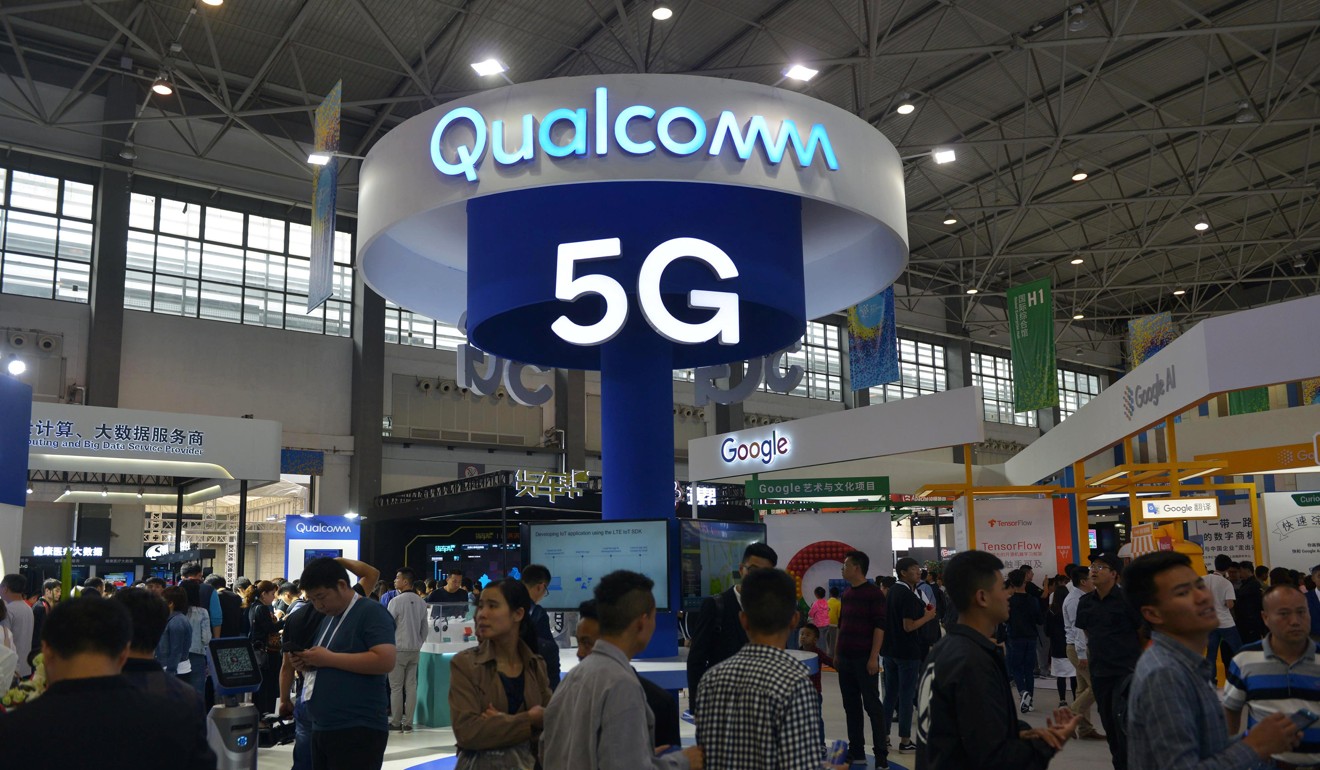 China in April postponed the government's decision on Qualcomm's NXP acquisition until July 25, citing the need for reviewing the deal on antitrust grounds. A month earlier during China's annual legislative meetings, the government had made a sweeping reorganisation of three agencies responsible for enforcing different aspects of antitrust laws into a single authority known as the State Administration for Market Regulation (SAMR).
While the antitrust issue has been resolved, the sources say timing is not clear on when Mofcom/SAMR will make the announcement, which may depend on other factors including progress in ongoing negotiations with Washington over outstanding trade issues.
In the Chinese capital today, Mofcom's spokesman didn't answer phone calls and faxed questions sent to his office. The SAMR did not respond to questions sent by email and to its microblog account.
Chinese competitors have expressed concern that the combined entity would extend Qualcomm's patent licensing business into areas like mobile payments and autonomous driving.
Details of what assets Qualcomm has agreed to shed in order to reach the agreement have not been made public, nor has the timing of the merger.
Qualcomm, which is based in San Diego, California, is the world's largest chip maker for smartphones. It first announced plans to buy NXP 18 months ago. The Dutch company makes chips for devices used in mobile payment and automotive micro-controllers that are complimentary with Qualcomm's cellular technologies.
Several months ago, Qualcomm itself was the target meant to be acquired by Singapore-based Broadcom – a deal that, if it had been successful, would have made Broadcom the largest chip maker in the world.
Broadcom withdrew the US$117 billion bid for Qualcomm in March after US President Donald Trump blocked the attempt, saying the merger - which could lead to Broadcom slashing research budgets in Qualcomm - had the potential to cede US leadership in mobile technology to Chinese companies such as Huawei Technology.
China's approval of the NXP acquisition came soon after the US Commerce Department struck a deal with embattled Chinese telecom equipment maker ZTE Corp, saving it from the brink of collapse after it was cut off from its US suppliers for breaching the terms of a sanctions settlement.
The decision also comes shortly before Trump announces his decision on whether to impose punitive tariffs on US$50 billion worth of annual Chinese imports.
Representatives for Qualcomm and NXP Semiconductor did not immediately respond to requests seeking comment on Thursday. China's Ministry of Commerce also didn't immediately respond to an email outside of business hours.
The three issues – Qualcomm's bid for NXP, the ZTE sanctions and possible US tariffs on Chinese goods – have become intertwined during one of the most fractious periods of US-China relations, driven by concerns about a record bilateral trade imbalance and Chinese acquisitions of US technology.
Tensions escalated after Trump's national security assessment last year, in which he said China was actively working to undermine US security interests.
US lawmakers, including many in the president's Republican Party, are seeking to curb acquisitions and alleged theft of advanced American technology, with multiple bills circulating in Congress.
The proposed National Economic Security Strategy Act of 2018, sponsored by Senator Todd Young, Republican of Indiana, seeks to check Beijing's growing geopolitical influence and technological competitiveness. The bill would require the US president to submit a "national economic security strategy" to Congress in 2021 and bolster coordination with the National Security Council, the National Economic Council "and the heads of other relevant federal agencies" to protect strategic American interests.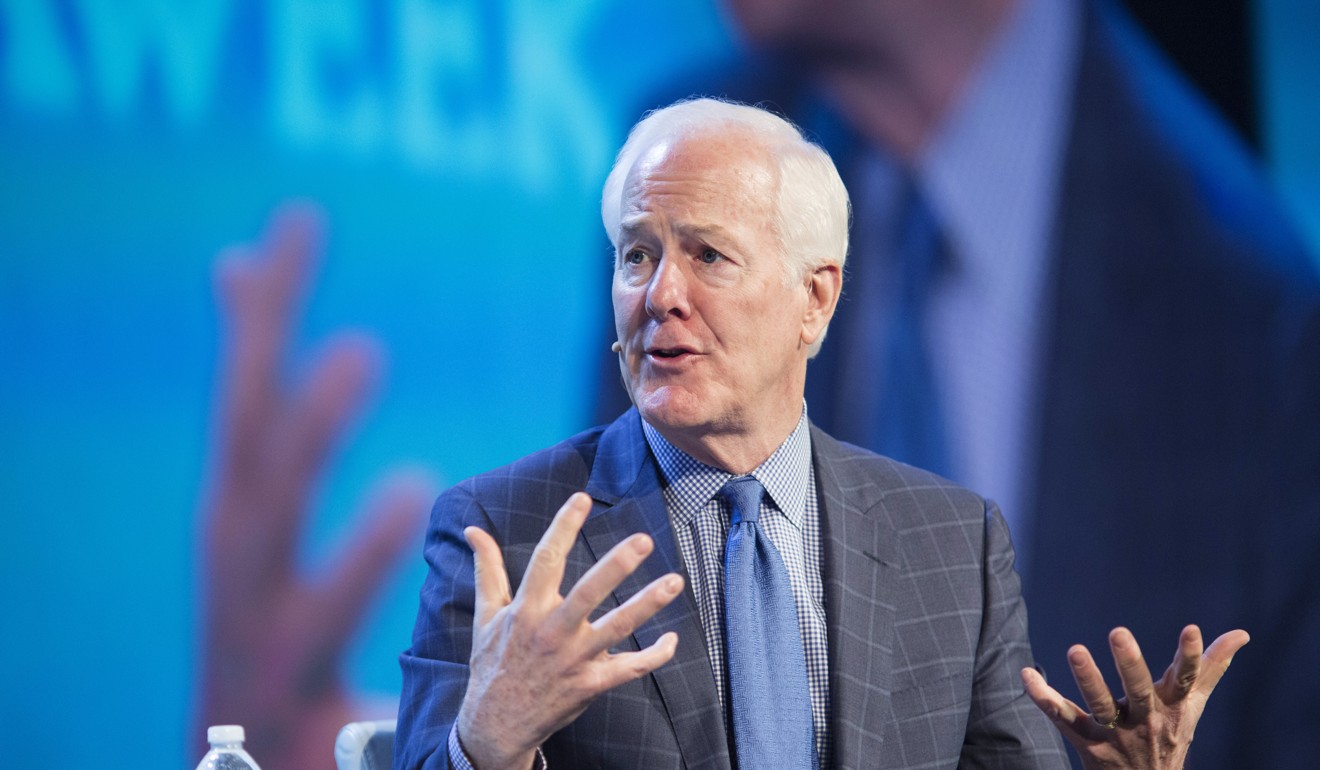 Also, Senators John Cornyn, a Republican from Texas, and Dianne Feinstein, a California Democrat, have co-authored the Foreign Investment Risk Review Modernisation Act (FIRRMA). The bill proposes widening the scope of government reviews of foreign investments on national security grounds by the Committee on Foreign Investment in the United States (CFIUS), a body that had been looking into the Broadcom-Qualcomm merger before it was scuttled.
Cornyn has said he wants lawmakers to support the act to stop China from using its "tentacles" to undermine American security through the acquisition of advanced technologies.
With additional reporting by Zheng Yangpeng in Beijing
This article appeared in the South China Morning Post print edition as: Beijing 'approves Qualcomm's purchase of NXP'