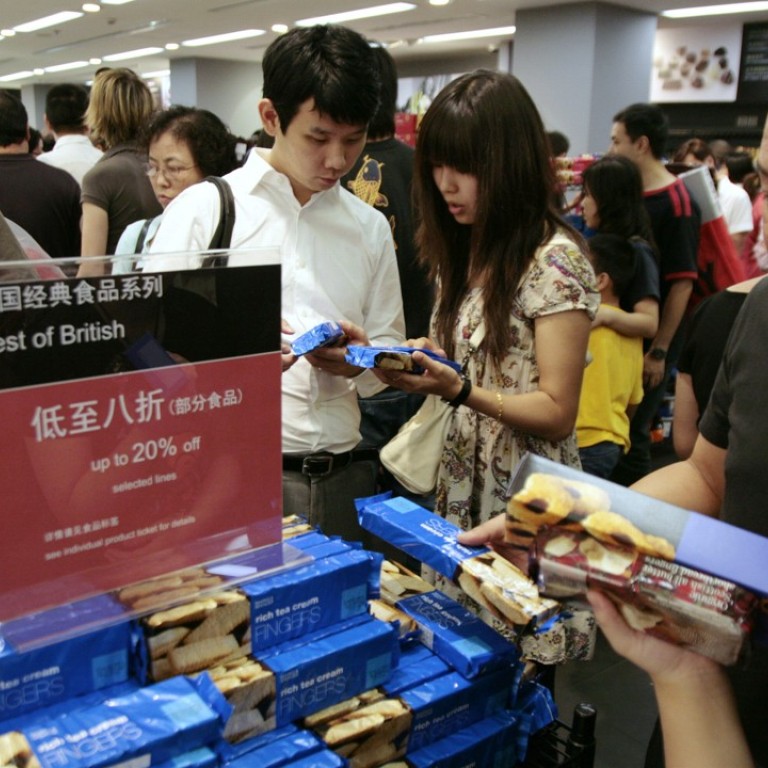 Nimble Chinese firms outgrow foreign rivals in world's second largest consumer market for sixth straight year
Domestic companies' speed in responding to rapidly evolving consumer tastes in China helps them to achieve growth of 7.7pc in 2017 versus a mere 0.4pc for overseas competitors
Chinese companies' ability to rapidly respond to the fast-evolving consumer tastes has helped them to outgrow their rivals for a sixth year in a row in the world's second largest consumer market, according to a study released on Wednesday.
Sales of local brands jumped 7.7 per cent in 2017 compared with 0.4 per cent for their overseas rivals, said a joint report by consultancy major Bain and market research company Kantar Worldpanel.
"There are multiple reasons for this, but a major one is speed and an agile operating model, which is so critical in this fast changing market," said Bruno Lannes, partner at Bain's Greater China consumer products practice.
Total sales of consumer goods grew by 4.3 per cent in 2017, up from 3.6 per cent in 2016, although no figure was provided.
According to data from the National Bureau of Statistics, retail sales of consumer goods rose 10.2 per cent year on year to 36.63 trillion yuan (US$5.7 trillion) in 2017. Domestic consumption contributed 58.8 per cent to the economic growth in 2017, which has been billed by China's leadership as the new growth engine.
The study also found that China's increasingly health-conscious consumers are spending more on upscale goods that are seen as natural and nutritious, like silicone-free shampoo and not-from-concentrate juice, benefiting brands that move swiftly to take advantage of the "go premium" trend.
"Today's consumers are seeking quality, pleasure and novelty when they shop," said Jason Yu, general manager at Kantar Worldpanel in Greater China, stressing that consumers are increasingly willing and capable to pay for premium goods in pursuing an enjoyable lifestyle.
It is increasingly important for brands to cater to such sophisticated demands and in return achieve higher margins and value when sales in volume terms could remain flat for years, Yu said.
Last year, brands on average managed to ramp up selling prices by 4 per cent, up from 3 per cent a year earlier, offsetting a slower growth in sales volume.
Affordability is not an issue for Chinese shoppers as disposable household income per capita has grown at a compound annual rate of 8.2 per cent over the past six years.
The government has previously said that about 400 million Chinese can now be regarded as "middle income", the world's biggest such segment.
This article appeared in the South China Morning Post print edition as: consumer firms outgrow rivals for sixth year