Fintech
Get more with myNEWS
A personalised news feed of stories that matter to you
Learn more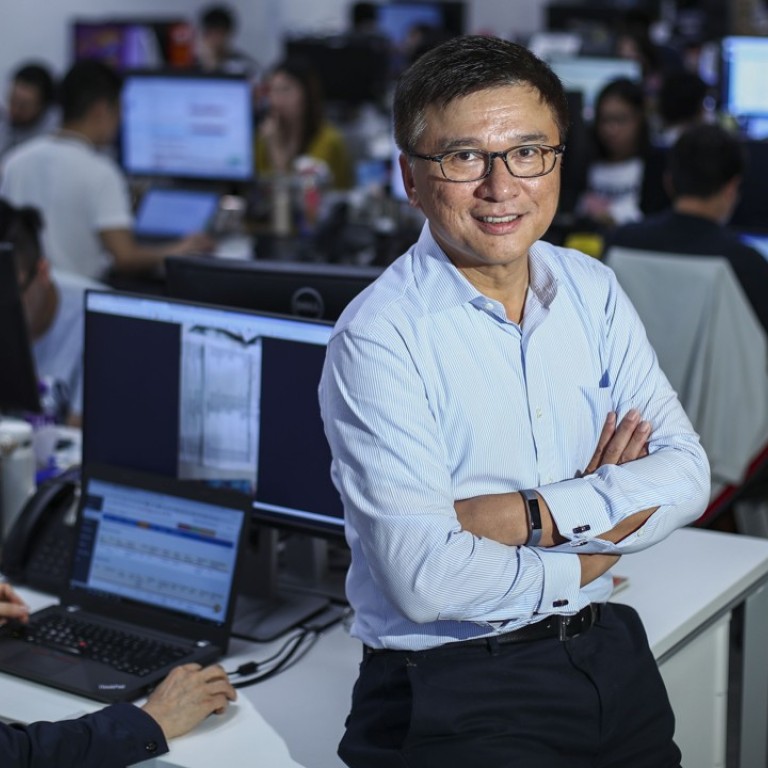 Former finance secretary Chan Ka-keung becomes latest minister to join fintech bandwagon
Former Secretary for Financial Services and Treasury Chan Ka-keung is the second former financial minister to join home-grown unicorn WeLab as an adviser after John Tsang moves to fintech-focused merchant bank Ion Pacific as vice-chairman
Chan Ka-keung, the former Secretary for Financial Services and the Treasury, has joined online lender WeLab as a senior adviser, the second top minister to join the budding fintech sector in as many months.
Joining WeLab is Chan's first major private sector commitment since he left the government in July last year after serving in the post for 10 years. He has since returned to academics as an adjunct professor of finance with the Hong Kong University of Science and Technology.  
Chan, 61, has taken a path similar to former financial secretary, John Tsang Chun-wah, who was defeated last year in his bid to become the city's chief executive, and in June joined fintech-focused merchant bank Ion Pacific as vice-chairman.
Chan declined to reveal his salary for his role in WeLab, which he took up on July 6 but was only made public on July 16.
He said this was not a full-time job and that he could advise other fintech companies as well while continuing to teach at the university. At WeLab he will only help with setting out strategy and will not be involved in the day to day operations. 
"I taught at the university in the first part of my career. Then I joined the government for 10 years as a minister. Now I think it is right time for me to open a new chapter in my career in fintech," Chan said WeLab's office in Sheung Wan.
"I always promoted fintech when I was in the government. During the past 12 months at the university, my focus has also been on financial technology and start-ups. By joining WeLab, it gives me a chance to put academic theory about financial technology into use," he said.
Chan's decision to join WeLab has a lot to do with his faith in co-founder Simon Loong. The home-grown unicorn – which has a valuation of US$1 billion – will be among the first batch of companies to apply for a virtual banking licence from the Hong Kong Monetary Authority (HKMA), Loong told the Post in an exclusive interview.
The authority is now accepting application from new players to set up virtual banks which purely offer services online without any physical branches. 
The online lender last week filed an application to list on the main board of Hong Kong stock exchange. Brokers speculate it may raise US$500 million, although the company has not made any comment. 
"WeLab is a start-up which uses big data and other new technology to approve and handle loan approval. It is full of young staff below 30 years old. I like to work with young colleagues to try something new," Chan said.
Chan said fintech development in Hong Kong has taken huge strides since the HKMA brought in a range of measures last September to promote banks to use new technology to cut costs and enhance their services.
While Chan was in government, e-commerce giant Alibaba in 2014 opted for listing in New York instead of Hong Kong as the city at the time did not accept dual-class shareholding companies.
Bourse operator Hong Kong Exchanges and Clearing in April implemented massive listing reforms to attract dual-class shareholding companies and biotech tech firms without revenue to list. 
"We did all want Alibaba to list here but our regulations would not let that happen. There was no regret as we had to follow the regulations at the time. We do hope after the listing reform of HKEX, we can now attract many of the unicorns to list in Hong Kong," he said.
"Xiaomi's successful listing marks the beginning of an era for multiple class shareholding companies to list here."
Gary Cheung, chairman of Hong Kong Securities Association, said it was a positive move for a former minister to join the fintech industry.
"Fintech is a hot topic in town and has a lot of room for development," Cheung said. "It will be good to have these experienced government officials join the fintech industry as this will help forge closer ties between the public and private sector and promote Hong Kong as a smart city."