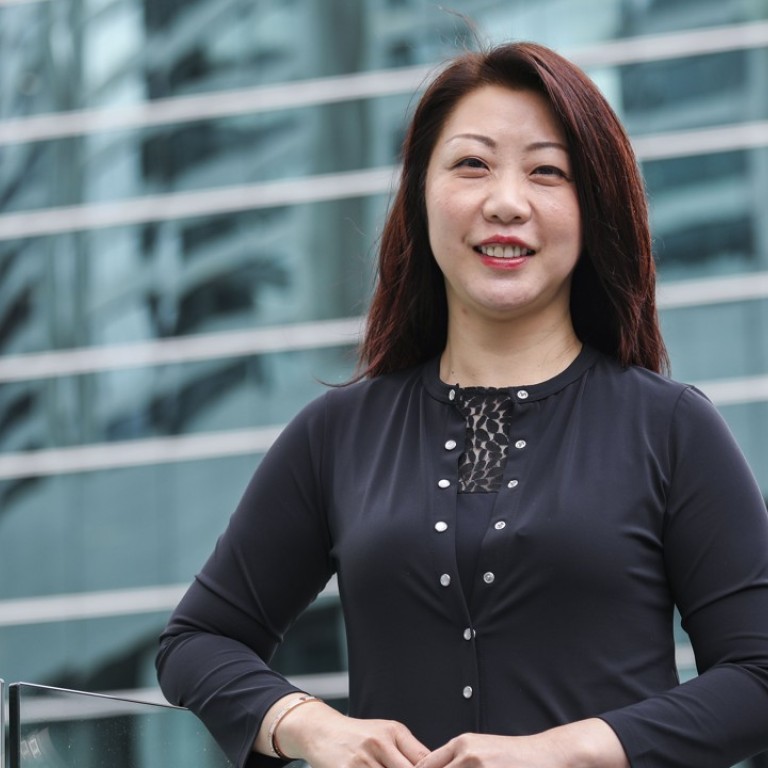 Hong Kong's industrialists are moving out of mainland China to safer havens in Sino-US trade war
Malaysia, Vietnam and lower-cost economies in Southeast Asia are the new home for many Hong Kong manufacturers
Hong Kong's manufacturers, who relocated their production of toys, electronics, textiles and plastics to factories in mainland China three decades ago, are on the move again.
This time, they are moving their production lines to Malaysia, Vietnam and lower-cost economies in Southeast Asia to avoid rising wages and land costs, and in search of safe havens from the escalating trade war between China and the US, said the president of a guild that represents 150 manufacturers with a combined workforce of 1 million and HK$200 billion (US$25.5 billion) in annual production.
"Many manufacturers have begun the relocation process of their production lines from the mainland due to rising costs and tougher regulations," said Clara Chan Yuen-shan, president of the Hong Kong Young Industrialists Council (HKYIC) and chief executive of Lee Kee Holdings. "The outbreak of the US-China trade war escalates the wave of relocations."
Chan's company, founded by her great-grandfather in 1947, supplies electroplating chemicals and trades zinc, nickel, aluminium and other metals used in smartphones, toys and cars. The Hong Kong company supplies more than 70 per cent of the zinc alloy imported into mainland China.
Its 1,200 manufacturing customers, almost all of them mainland-based, are the hardest hit in the ongoing trade war with the US, since their metal products bound for US shores are subject to import tariffs.
"If the trade war continues to intensify, or extends to include toys, fashion wear and plastics, Hong Kong industrialists will be hit even harder because many of them are engaged in these industries," Chan said.
Ian Chan, chief executive of technology component maker Kayamatics, arrived in Malaysia on Sunday to explore with his local partner the possibility of setting up production lines in Kuala Lumpur and Penang. His company sells Internet of Things devices, such as trackers for trucks to the US market while his firm has two factories in the mainland - one in Shenzhen and one in Chongqing.
"Many manufacturers have 'talked' about moving their production lines out of the mainland in recent years but few have taken real action as it is not a simple process. It requires three to six months to prepare the new plant location, staff and management.
"However, since the US President Donald Trump in June announced his plan to impose tariffs on many Chinese goods, many Hong Kong and mainland manufacturers are seriously considering setting up a back-up production line in Malaysia or Vietnam to prepare for the worst," he said.
Malaysia and Vietnam are popular choices because they have highly skilled labour. "Malaysia could well be a winner of this trade war," he added. "I do not think we could abandon our mainland production lines as that would be too difficult. But a back-up production line in Malaysia or Vietnam is a safe bet for us."
Further Reading: Winners and losers as yuan weakens against the dollar and US-China trade war fears become reality
A side effect and collateral risk of the trade war is the potential for a competitive devaluation of global currencies, as affected countries outdo each other to make their money worth less in US dollar terms to make their exports more attractive.
"A highly volatile currency war would create a lot of uncertainties for manufacturers, and that is not a good thing for our industry," said Paul Tai Lun, vice-president of HKYIC and regional director of Mainetti (HK), a maker of fashion hangers. "The yuan has dropped over 6 per cent to a one-year low since mid-June when the trade war began. While a cheaper yuan may help exporters compete in the international market, the US may also take punitive measures in revenge," which would not be good news for manufacturers, he said.
Besides relocation, Chan said industrialists had to defend themselves from the trade war by adopting more innovation and artificial intelligence (AI) and robotics technology to cut costs and enhance production.
Another strategy could be for Hong Kong's industrialists to turn their business strategies from exports toward China's growing market of affluent consumers, with their voracious appetite for products, Chan said.
"Manufacturers who are hard hit by the trade war should also develop their sales in mainland cities," she said. "The Greater Bay Area has more than 68 million people while Shanghai has over 20 million people. These domestic customers would help offset their loss in international trade."
This article appeared in the South China Morning Post print edition as: HK factory owners eye move from mainland