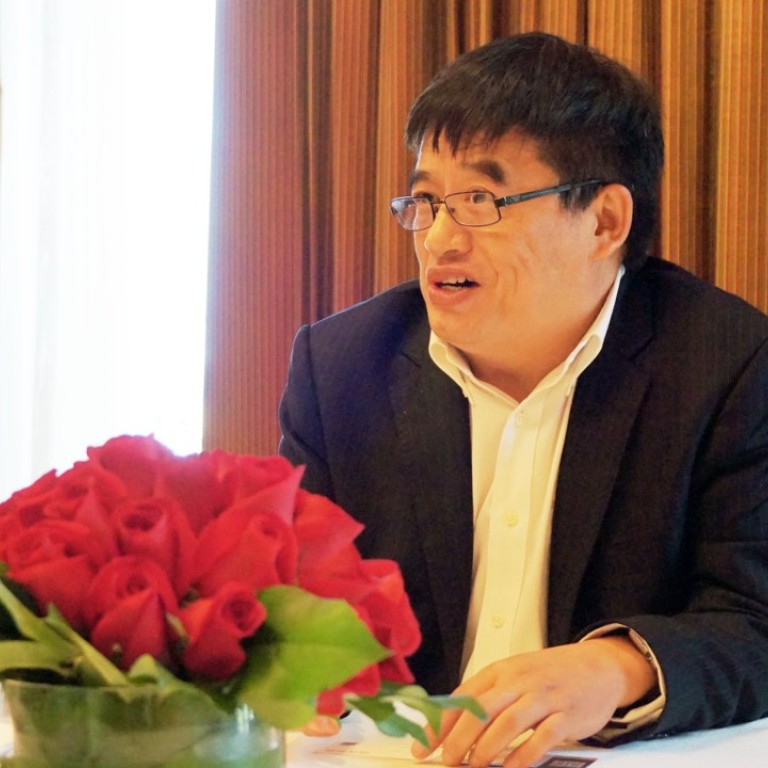 Why DNA testing kit makers are investing in China
China's DNA sequencing market is expected to grow to 18.3b yuan by 2022 from 7.2b yuan last year, much faster than the overall global market because of rising income and growing investments in health care infrastructure, studies show
China's DNA testing market is attracting rising investment from equipment makers seeking to capture a slice of the young but fast growing market with applications ranging from cancer detection and treatment to prenatal screening.
The nation's DNA sequencing market, worth about 7.2 billion yuan (US$1.05 billion) last year, is forecast to grow to 18.3 billion yuan in 2022, according to projections by Beijing-based CCID Consulting two months ago.
Globally, the market could reach US$22 billion by 2024, according to another report released by the consulting firm Global Market Insights in June.
The global market is currently worth around US$3 billion a year, Gordon Sanghera, chief executive of British DNA sequencing machine maker Oxford Nanopore Technologies, told the Post last month.
China is expected to grow faster than the overall global market because of rising income and growing investments in health care infrastructure, according to Global Market Insights, which said cancer diagnosis was the biggest market segment worldwide last year.
"Early detection of cancer is very interesting, but it still needs a lot of work," Zhou Wei, CEO of California-based Centrillion Technologies, said in an interview. "But in terms of helping doctors identify which medication is suitable for patients, it is getting pretty good."
Although DNA sequencing costs have fallen in recent years because of innovations similar to what has happened in the semiconductor industry, the cost of performing highly accurate genetic diagnostic tests is still very high, he added.
Both Nanopore and Centrillion, which currently derive most of their revenues from Western markets, have set their sights on China and have been adding significant resources to develop the market.
Centrillion, set up in 2009, has developed what Zhou called third-generation DNA-sequencing semiconductor chips used in testing machines, which he claimed would give more accurate readings than current generation chips.
"Before Centrillion, in order to sequence DNA molecules, they were fragmented into small pieces and read with small [chemical] reagents and high power cameras," Zhou said. "Because the long DNA molecules are smashed before the can be read, important genomic structure information is lost."
Centrillion addresses this problem by labelling the molecules before sequencing, he said, adding its chips capture two and three-dimensional structural information of tissues for greater accuracy.
The company has raised around US$89 million since inception to fund R&D and building factories.
Its investors include Shanghai-based SummitView Capital, UK-based semiconductor design firm Arm Holdings, Taiwan's GVT Fund and China-based Cybernaut Investment Group.
Centrillion has a research facility in Silicon Valley and a factory in Hsinchu, Taiwan, with a capacity to make US$200 million worth of chips annually. It has built another facility in Hangzhou, Zhejiang province with similar capacity to the Hsinchu plant, and a US$100 million expansion has been planned to raise its potential annual revenue to US$1 billion, Zhou said.
Tencent Holdings-backed online health care services platform WeDoctor, which led a US$35 million fourth round of fundraising in Centrillion in May, will help the company market its products to China's hospitals and medical diagnostics providers.
This article appeared in the South China Morning Post print edition as: DNA equipment makers keen on China market