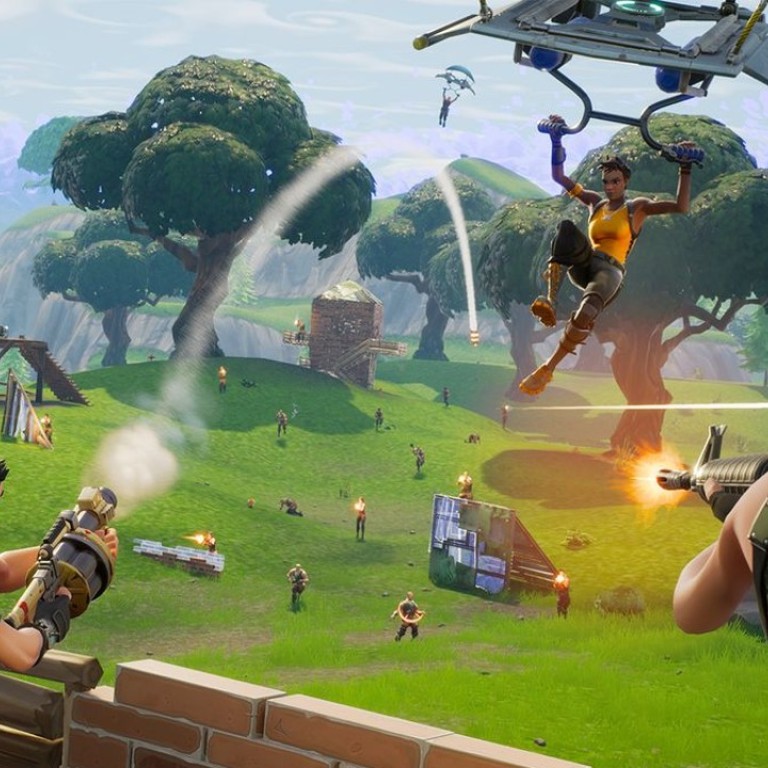 Power struggle among Chinese regulators stalls approvals of new video and smartphone games
The National Radio and Television Administration has not granted licenses for about four months, while the Ministry of Culture and Tourism has made game registration procedures more stringent
China's regulators have frozen approval of game licenses amid a government shake-up, according to people familiar with the matter, throwing the world's biggest gaming market into disarray.
The halt follows a restructuring of power among departments, said the people, who asked not to be named because they don't have approval to discuss the issue publicly. Regulators have also been concerned about violence and gambling in some games, according to one person. Online, mobile and console games have all been affected.
The whole sector has been rattled as gaming companies from online giant Tencent Holdings to small developers await approvals. Tencent, the country's gaming and social media goliath, has shed more than US$150 billion in market value since its January peak, while smaller players complain they are struggling to survive without new titles. China is the world's largest gaming market with an estimated US$37.9 billion in revenue, according to research by Newzoo.
"For new game approvals, there will continue to be a drag," Alicia Yap, Citigroup Global Markets's head of pan-Asia internet research. "If they previously didn't get an approval, it seems that there will continue to be a hold on that."
Further Reading: Tencent shares fall for a fourth day, wiping out US$45.6 billion in social network's market value
Jane Yip, a spokeswoman for Tencent, declined to comment on game approvals. The ministries didn't immediately respond to faxed requests for comment.
While certain companies have disclosed delays in getting approval for their games, the industry-wide freeze has not been made public before.
Two departments oversee the process. The National Radio and Television Administration
has not granted licenses for about four months
, while the Ministry of Culture and Tourism has made game registration procedures more stringent, the people said. Both agencies have gone through personnel changes and restructurings of responsibilities following a shake-up earlier this year as President Xi Jinping consolidated power.
With the leadership transition, bureaucrats have been reluctant to take risks or initiate new steps that could become controversial. The gaming industry regularly draws scrutiny for addiction, violence and even violating core socialist values.
Enough blood and gore: China wants to ban hit game PlayerUnknown's Battlegrounds for not conforming to socialist values
Dozens of companies may be affected. Tencent and NetEase are among the biggest game distributors in China, and they license titles from some of the world's biggest developers, including Activision Blizzard and Electronic Arts in the US and Capcom in Japan. Nexon gets 45 per cent of its revenue from Tencent, according to data compiled by Bloomberg.
Japanese game makers fell sharply after Bloomberg reported the freeze. Nexon plunged 11 per cent, while Capcom dropped as much as 6.7 per cent. Konami Holdings slid 4.7 per cent, heading for its lowest close in more than a year. Tencent shares fell as much as 3.9 per cent.
Even if the regulators resume approvals immediately, typical approvals take about two to three months, signalling potential weakness in the third quarter for companies like Tencent.
The halts come as China's internet sector is undergoing a stringent crackdown ahead of an important Communist Party gathering later this year. Tencent has been forced to curb playing time for children, as regulators step up scrutiny on online gambling and gaming addiction.
Further Reading: At 170 million users, this is still the 'early growth stage' for China's online gaming market
Tencent still hasn't received approval to introduce desktop versions for two of the world's hottest games - PlayerUnknown's Battlegrounds and Fortnite. It also doesn't have the green light to make money from the mobile version of PUBG, despite garnering a combined 169.7 million-plus installations as of August, according to data compiled by Aurora Mobile Limited.
This week, it got a slap on the wrist and pulled down Monster Hunter: World from its PC distribution service due to a licensing issue.
All this has been undercutting Tencent's chief source of income. Deutsche Bank analysts led by Han Joon Kim now expect a 6 per cent drop in mobile gaming revenue in the second quarter from the first, instead of their original forecast for a rise of the same magnitude.