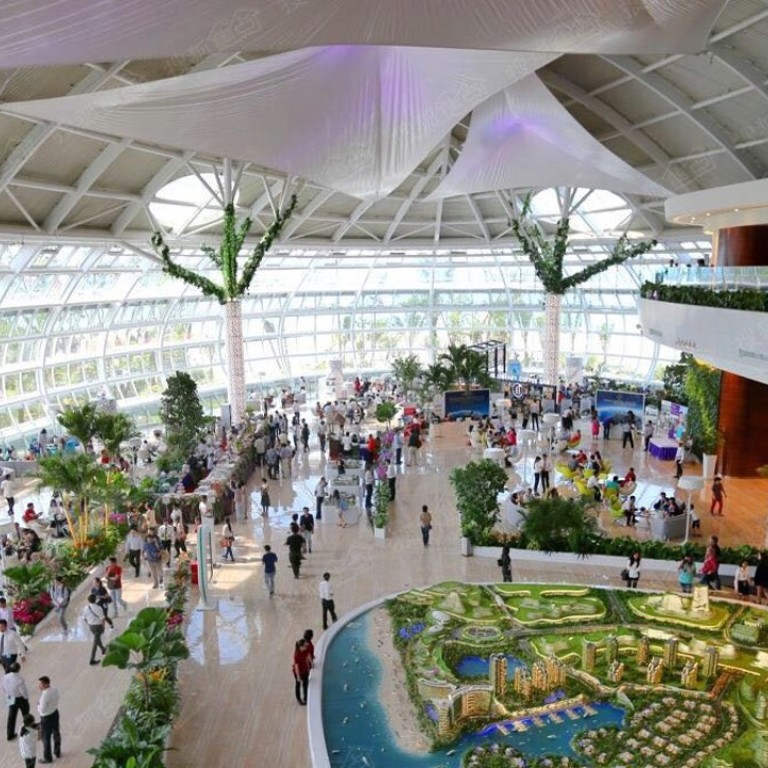 A big number of mainland Chinese buyers joined a three-day tour to Singapore and Malaysia to visit the Forest City project in Johor, the flagship Malaysian housing project by Country Garden Holdings. Photo: SCMP/Handout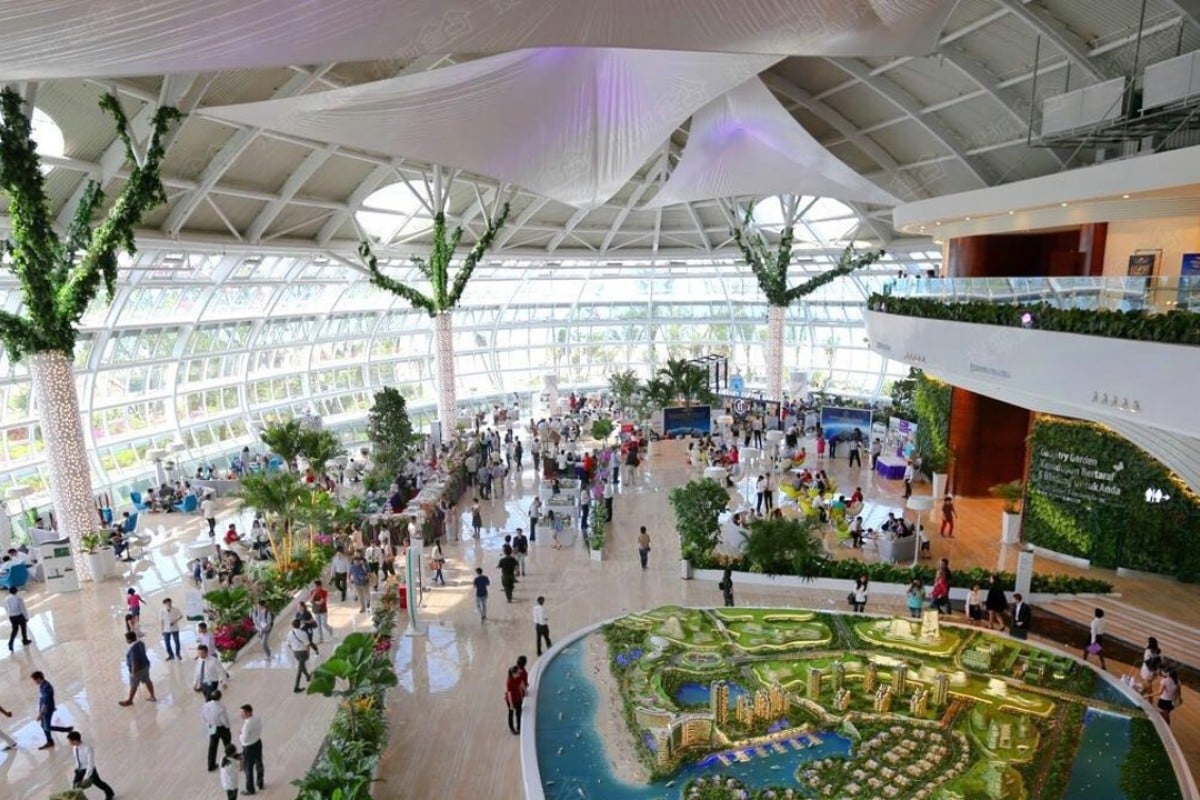 A big number of mainland Chinese buyers joined a three-day tour to Singapore and Malaysia to visit the Forest City project in Johor, the flagship Malaysian housing project by Country Garden Holdings. Photo: SCMP/Handout
Malaysia's government is looking into the extent of overseas ownership in the country's largest residential property project, 24 hours after the prime minister made a comment that suggested he would ban foreigners from buying real estate in Country Garden Holdings' Forest City township.
Whether Country Garden can sell bungalows, flats and villas to foreigners is "still undecided" for the time being, said Housing and Local Government Minister Zuraida Kamaruddin, according to Malaysian media.
"We must assess (the situation) and then provide the prime minister with a report," she said, according to Malay Mail, a local English newspaper.
Less than 24 hours earlier, Zuraida's prime minister Mahathir Mohamad made comments that suggested the government may rescind or amend provisions in its "My Second Home" programme, which entitles overseas buyers of high-end property to 10 years of multiple-entry and residency in Malaysia.
The project by the Foshan-based Chinese developer has been sold mostly to Chinese investors who have been enticed to the project by long-stay, non-permanent visas that they can apply for.
As many as 1,439 Chinese citizens received such visas in the first eight months of 2017, top among all recipients under the programme, and five times more than South Korea in second place, according to data by the Malaysian tourism ministry, which hosts the programme.
"One thing is certain, that the city that is going to be built cannot be sold to foreigners," Mahathir said during a Monday media conference in Kuala Lumpur, according to Reuters. "We are not going to give visas for people to come and live here."
The comment shook Country Garden, weighing on a company that had been marred since last year by China's tightening capital controls, which constrained the ability of Chinese buyers to remit their capital offshore for buying assets. Country Garden shares fell 4.3 per cent on the Hong Kong stock exchange, their biggest decline in 12 days and wiping out HK$9.9 billion in value.
The comments by Mahathir, who just turned 93 last month, also came at a sensitive time for relations between China and the Southeast Asian country. China is Malaysia's
Since coming out of his 15-year retirement to serve a second stint as premier, Mahathir - he was head of government for 22 years from 1981 to 2003 - had dismantled several infrastructure projects approved by his predecessor Najib Razak, citing the lack of financial resources and suggesting foul play in the contracts. Those included US$23 billion of a coastal railway project and two gas pipelines.
The premier also turned his ire toward the US$100 billion Forest City project, in southern Malaysia's Johor state, near Singapore.
The off-the-cuff remarks by Mahathir may have been a veiled jab at Sultan Ibrahim Ismail of Johor state, who partly owns Forest City, according to a source familiar with the matter.
Country Garden Pacificview, the 58.2-per cent Country Garden subsidiary that is building Forest City, lists the Johor state government as an 8 per cent shareholder, while South China Morning Post.
Before the May elections that returned Mahathir to government, he sparred verbally with Ibrahim over the Forest City project. Mahathir labelled the freehold project a carve-out of Malaysian sovereign land to China while the sultan accused the veteran politician of fanning racial tensions for political gain.
Mahathir has a fraught relationship with the Johor palace and several other royal houses in the country owing to his efforts to curb the powers of the monarchs during his first stint as prime minister.
Mahathir's office and his housing minister appeared to be walking back the premier's off-the-cuff comments on Tuesday. In an emailed statement, Malaysia's Prime Minister Office reiterated that the Southeast Asian country "welcomes all tourists including from China," and is "welcoming (to) foreign investments."
Housing minister Zuraida said her ministry will engage with all parties involved including the Chinese developer to find out the best way forward. The ministry has also advised Country Garden to submit a written inquiry to clarify the prime minister's declaration on Monday. A Country Garden spokesman said on Tuesday that the inquiry had yet to be submitted.
Still, Mahathir's comments - widely circulated in Chinese media, appeared to weigh on buyers' sentiment, adding to the capital remittance caps imposed last year on their overseas property purchases. Not a single visitor was seen at Country Garden's Pudong Road South sales office on Tuesday in Shanghai.
With additional reporting by Ren Wei in Shanghai
This article appeared in the South China Morning Post print edition as: Malaysian city ban under review