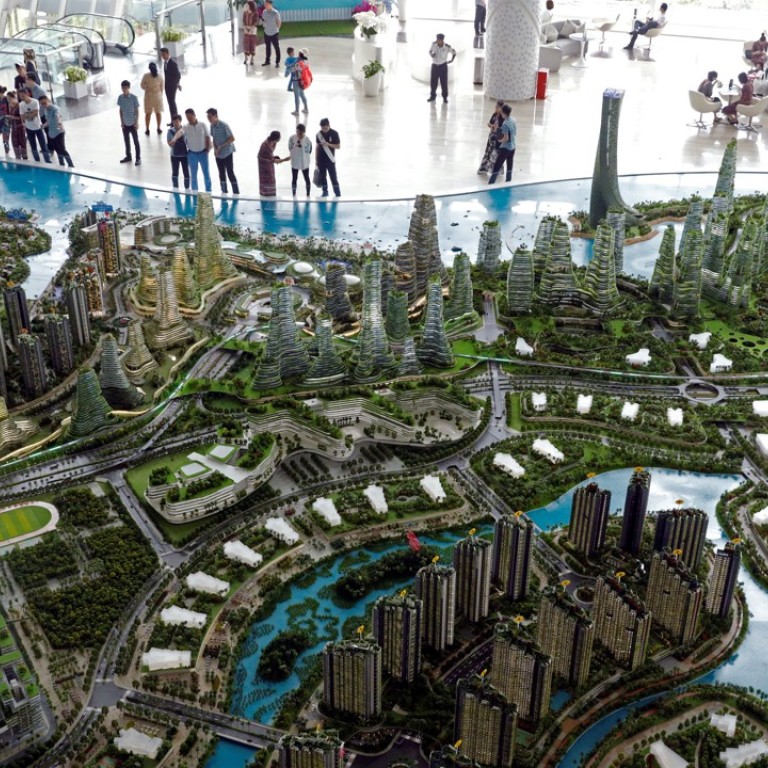 There's no place for Chinese belt, road or three-bedroom flats in the new Malaysia under Mahathir
However, in Malaysian political discourse, Forest City is just a gigantic Chinatown of 700,000 residents. Taking on the developer is part of Mahathir's broader plan to redefine Malaysia's relationship with Beijing, pulling Kuala Lumpur away from the client-state mindset introduced by his predecessor.
However, the abrupt message to Country Garden, which is neither linked to the Chinese state nor would add a dollar to Malaysia's national debt, shows that sovereignty - and Malaysia's racial politics -are Mahathir's real concerns.
Two-thirds of the homebuyers in Forest City are from China. Last year, as a trenchant critic of Najib's policies, Mahathir flagged the risk that anybody living in Malaysia for 12 years would be able to vote. Country Garden should have seen the political risk in marketing the flats to mainland Chinese, who were separately lapping up long-stay visas under Najib's "Malaysia My Second Home" programme.
Najib's generosity toward the mainland wasn't the natural state of affairs. In 1965, the country expelled Singapore from the Malaysian federation out of fear that the peninsula's majority Muslim Malays could lose their political dominance to the island's ethnic Chinese.
If Country Garden misread the political tea leaves, it's also wrong to bark up the legal tree after Mahathir's outburst.
So what if Malaysia's national land code permits foreign ownership? Approval of global investors may not matter all that much to a politician who has, in his previous innings, trapped their money at the height of a financial crisis.
The new prime minister isn't as reliant on Beijing as his predecessor. If anything, he has to reward local businessmen and contractors for switching their allegiance from Barisan Nasional, the erstwhile ruling coalition that suffered its first loss of power in six decades.
It's a given then that Malaysia under Mahathir will have little appetite either for the belt and road plan – or, for that matter, three- and four-bedroom apartments that could create a new political constituency.
Forest City could still be salvaged, but as a predominantly local project. If Donald Trump can unilaterally change the rules of game for China and Chinese businesses, so can, in his limited sphere, Mahathir. As far as Country Garden is concerned, he just has.
Andy Mukherjee is a Bloomberg Opinion columnist covering industrial companies and financial services. He previously was a columnist for Reuters Breakingviews. He has also worked for The Straits Times, ET NOW and Bloomberg News.