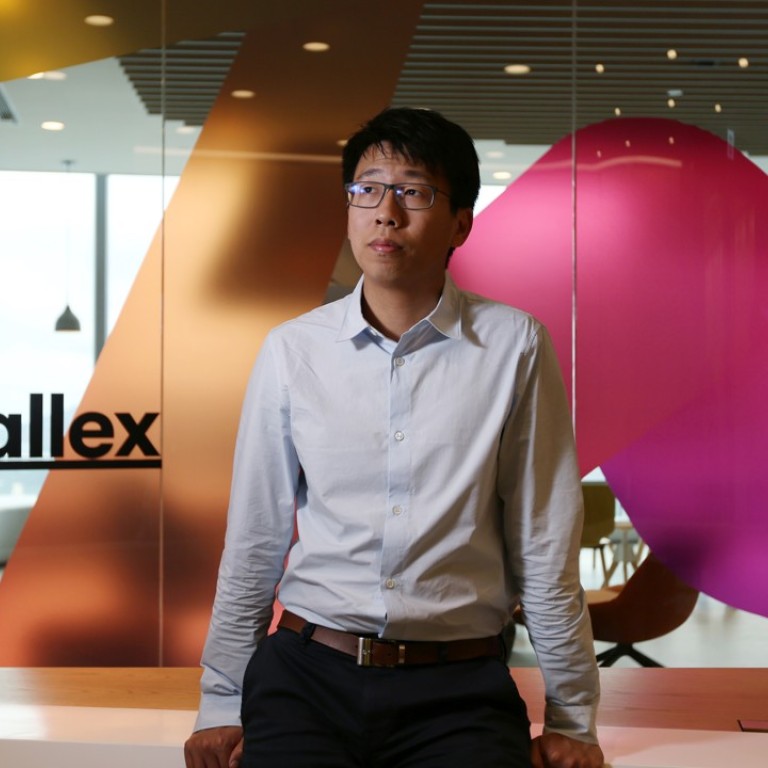 Tencent-backed Airwallex to join push for Hong Kong virtual bank license
Tencent-backed payment operator Airwallex has become the latest fintech company to show interest in joining the city's virtual banking push.
The company shifted its headquarters to Hong Kong from Melbourne earlier this month as it prepares to submit a virtual banking license application, along with partners, ahead of Friday's deadline.
Airwallex co-founder and chief executive Jack Zhang said the company will team up with a traditional bank and other local partners as part of the application process, although he declined to reveal their identities.
"We believe Hong Kong to be an ideal location to be our headquarters. Hong Kong is an international financial centre where we can serve our global clients worldwide," Zhang said in an interview with the South China Morning Post in his newly installed office in Quarry Bay.
Another reason for the relocation to Hong Kong is proximity to major clients, including Tencent, online travel operator Ctrip, e-commerce JD.com as well as traditional lender Bank of East Asia.
"Applying for a virtual bank license in Hong Kong would allow us to offer more banking products. The requirement of a virtual bank in Hong Kong is very reasonable as it is capital light," Zhang said.
While Airwallex will not directly expand into lending, Zhang said the company could team up with traditional banks to facilitate the use of artificial intelligence to improve data analysis.
"Virtual banking is not just about lending, it enables new opportunities for technology firms like Airwallex to offer technology to enhance the banking experience," he said.

In May the Hong Kong Monetary Authority began accepting applications for virtual bank licenses. So far, almost 70 companies including Standard Chartered Bank, payment operator Yedpay! and online lender WeLab have expressed interest.
Zhang, 33, emigrated to Australia from China when he was 15 years old to pursue studies in Melbourne.
After completing a computer engineering degree, he worked in several banks and hedge funds to help establish their payment networks.
Zhang co-founded Airwallex along with four partners in Melbourne in 2015 after raising US$102 million. Investors in the company included Tencent, Li Ka-shing's Horizons Ventures, and Indonesia's Central Capital Ventura.
Airwallex's cross border payment network covers customers in 140 markets worldwide. Zhang said the Hong Kong headquarters plans to hire 50 staff this year. Expansion plans also include offices in Beijing, Shenzhen, Shanghai, Singapore and San Francisco.