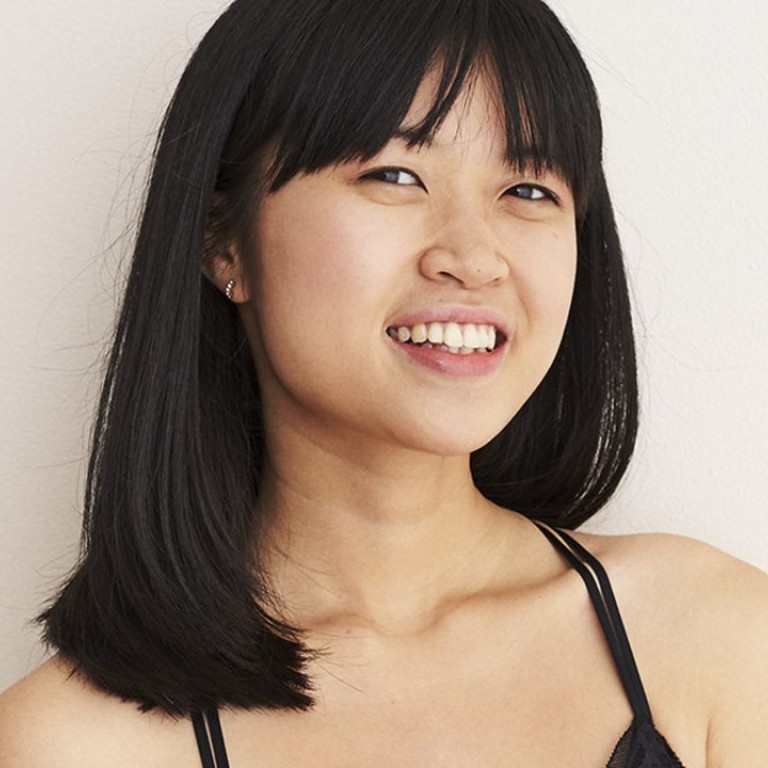 Chinese women redefine sexy – and create a booming market at home for feel-good bras
China's highly fragmented lingerie market is expected to reach around US$64.69 billion by the end of 2022, with over 3,000 foreign and domestic players battling each other to maximise their market share.
Chinese women are increasingly saying goodbye to push-up bras – and reshaping one of the world's most important lingerie markets.
Feeling good is in. And feeling sexy is no longer equated with cleavage.
The change in mindset, catching up to a trend already seen in fashion-setting western markets, is creating opportunities in China, with a rush of domestic start-ups targeting women who prefer bras that are softer, wireless, seamless and comfortable. Global brands are also taking note.
"Younger generations are the driving force of this market," Pascal Martin, a partner at OC&C Strategy Consultants, said about China. "The insatiable curiosity of younger women for global trends and brands, combined with their strong consumption power, makes them very attractive customer targets for lingerie brands."
The overall intimate-wear market in China is expected to reach US$64.69 billion by the end of 2022, up from about US$43.42 billion in 2017, according to Frost & Sullivan. Tier-1 cities including Beijing, Shanghai, Guangzhou and Shenzhen serve as the main drivers for sales of intimate wear, accounting for more than 30 per cent of total sales in the country.
Sales of wireless bras – part of "
athleisure
" fashion – have shot up 70 per cent in the past year in China, according to a report by CBNData and Tmall, the humongous B2C online retailer owned by Alibaba Group, which also owns the
South China Morning Post
.
"Comfort and fabric are very important to me," said Peggy Marlene Lim, an Indonesian clothes designer living in Hong Kong, who says she has moved away from underwire bras.
"Even my teenage daughter is following me now. She likes bralette, because she found those coming with laces very appealing. They look more natural than wire bras, too."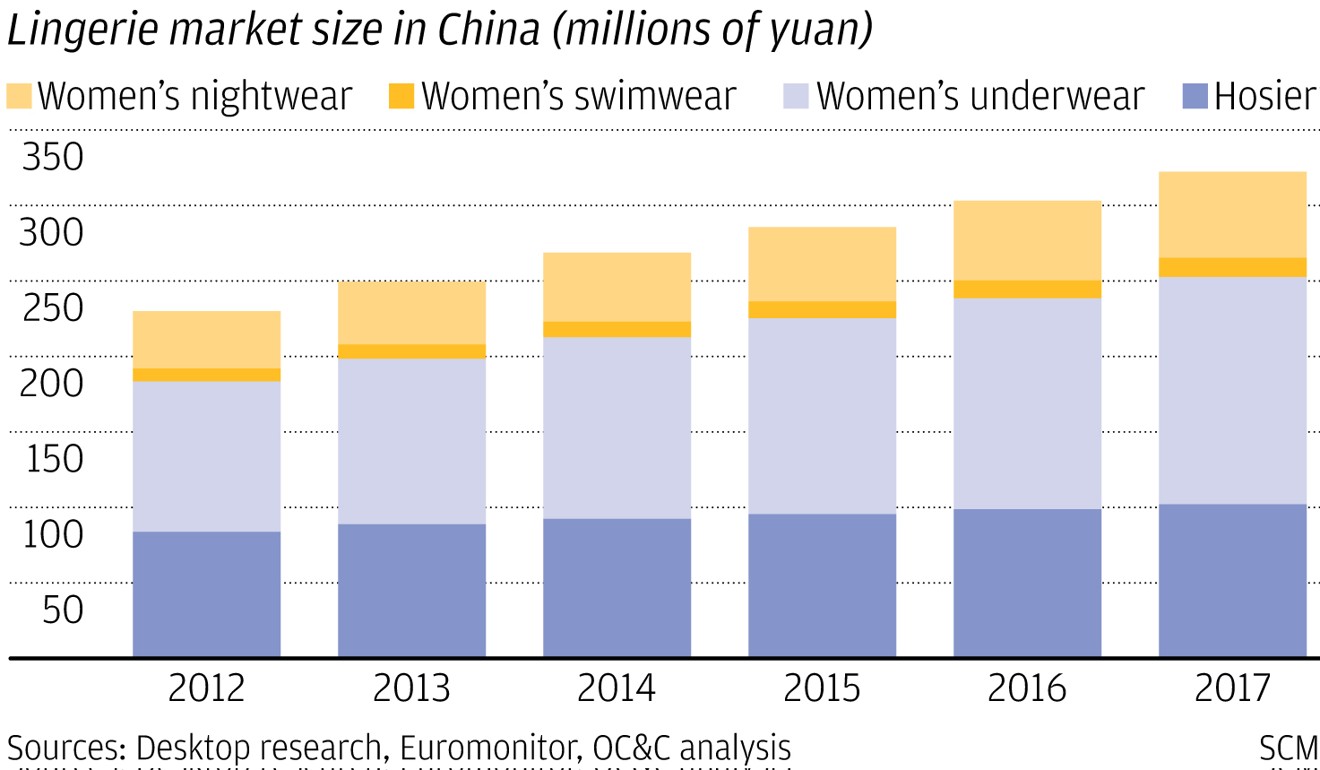 Low market concentration, low barriers to entry and increasing living standards of Chinese consumers are providing a golden ticket for new players in the market.
"The demand for athleisure bras will continue to increase in China and will become one of the trending items in the market," said Neil Wang, Frost & Sullivan's Greater China president.
Chinese cotton lingerie brand Neiwai is the sole domestic start-up to be one of the top 10 underwear sellers on Tmall, alongside big global players like Victoria's Secret and Germany-founded Triumph.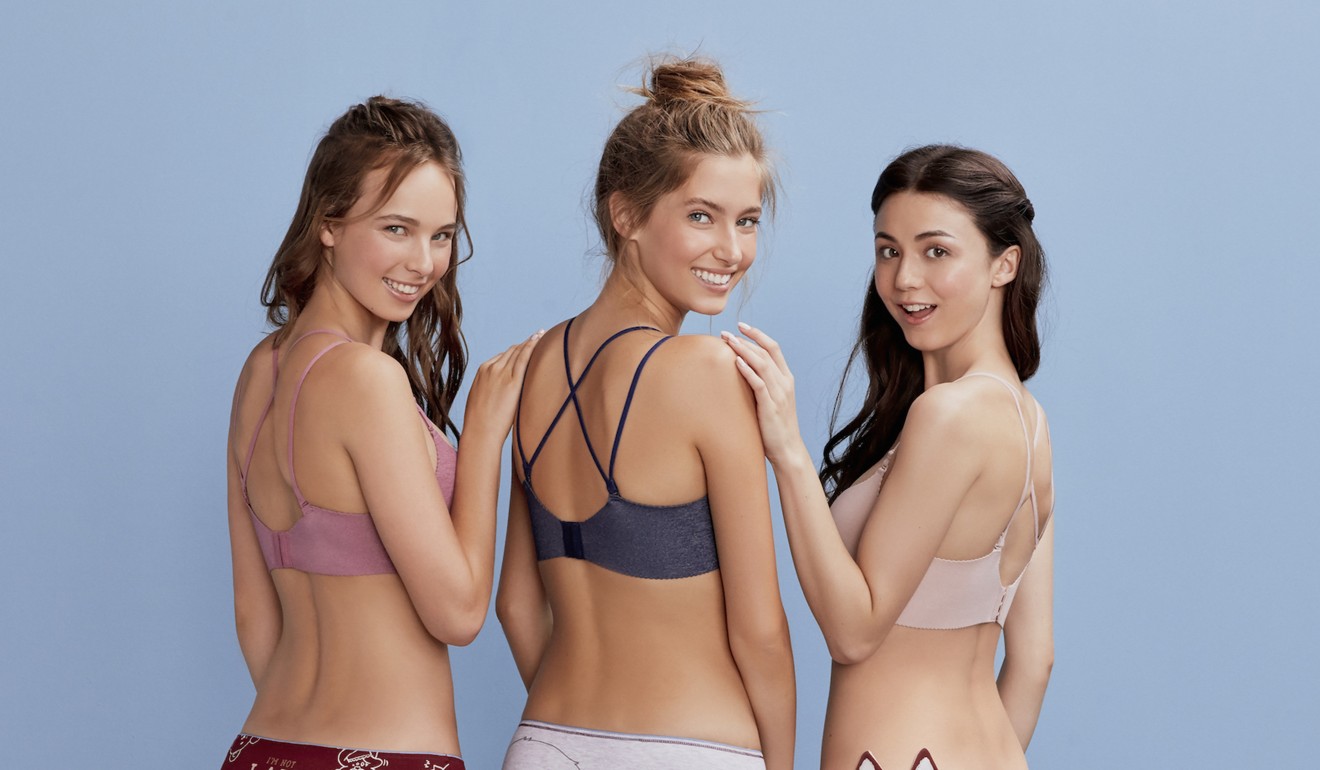 "It would be a little exaggerated to call it feminist," Neiwai's founder Liu Xiaolu, told China Daily in an interview in 2016. "But I wanted to create a brand that does not twist, suppress, or objectify women's bodies. Instead, it makes them comfortable and happy, which I think is a higher form of sexiness."
Other Chinese brands include one-year-old start-up Dare One.
"Satisfying their own needs instead of pleasing other people is definitely a trend found among female consumers nowadays," said Jet Liu, Dare One's founder and chief executive.
Liu, a luxury retail veteran who worked for Dolce & Gabbana and Calvin Klein Underwear in China, said Chinese consumers are increasingly clear about their needs, with a preference for products that are trendy, comfortable and versatile. Liu said the label's bestselling series are the non-wire bras and triangle bras.
Dare One's offline sales, which account for 80 per cent of its revenue, will reach tens of millions of yuan this year, Liu said. The start-up expects to start making a profit by the end of the year after receiving 30 million yuan in a round of series A funding in March.
Dare One has four brick-and-mortar stores in Beijing, Xian and Wuhan, and plans to enter coastal cities including Shanghai and Qingdao later this year and expand its network to 30 stores in 2019.
Other Chinese players include Cosmo Lady, Huijie and 3Gun. In 2017, their sales revenue were around 7.8 billion yuan, 2.1 billion yuan and 1.6 billion yuan, respectively.
Jacqueline Porjé, CEO of 6ixty8ight, said the Hong Kong-based fashion and lingerie retailer's core customers are young women aged 15 to 25 who like to splurge on bralettes, wireless and seamless bras.
"In general, comfort and quality are becoming more important to the consumers," Porjé said.
Global brands are also capitalising on the shift in the Chinese market, including American Eagle and Calvin Klein, both veterans in producing simple and sporty underwear.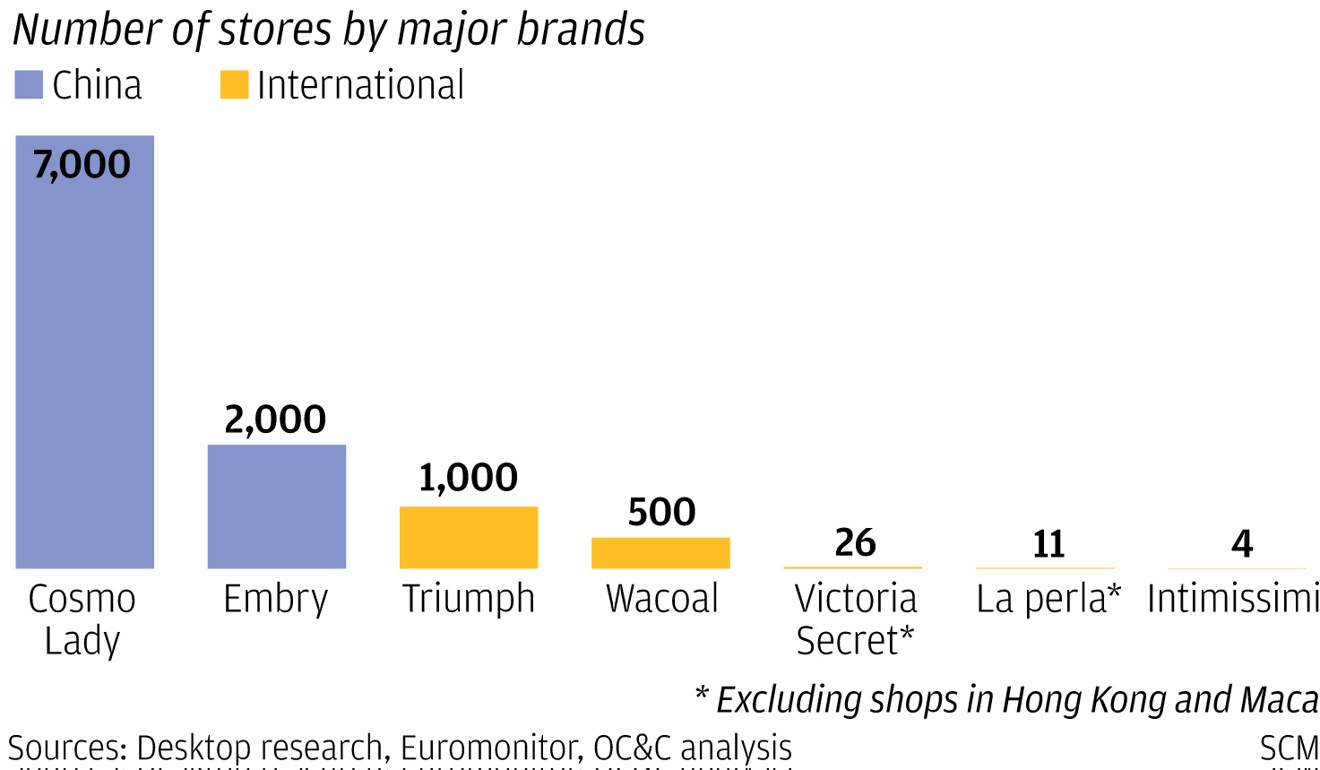 Adopting the motto of "The real you is sexy", American Eagle Outfitters' popular Aerie range is an example of the global trend toward simple and comfortable underwear.
"With over 3,000 brands in China's underwear industry, the market is moderately fragmented with the market share of the top five brands being less than 10%," points out Wang of Frost and Sullivan.
Instead of a battleground strictly between foreign and domestic players, and between online and offline platforms, the key to success in China's intimate wear market is about creating products that are able to match the right needs, analysts said.
Ultra-specialisation is a growing trend in China's lingerie market, with key players launching a range of products that target age groups, for example.
Tuibian Hezi, for example, offers smart lingerie for teenagers. AtoG creates custom-made bras made in the manner of Haute Couture, while Aurora Alba provides a range of packaging for different holidays and festivals.
As a fast-growing new joiner of the China lingerie market, Italian brand Intimissimi has been actively opening new stores in Tier 1 cities since its entry in 2017. The brand has around 40 stores in the market, and aims to have 300 stores in Greater China by 2020.
"For us, it is very important to keep the store 'alive' by offering new product releases in shops in a weekly basis," saod Matteo Veronesi, CEO of Calzedonia group. "This helps us to have a constant dialogue and relationship with the customers, and to keep them engaged, which is a key element in our retail model."
This article appeared in the South China Morning Post print edition as: The Feel-good Mainland bra trend