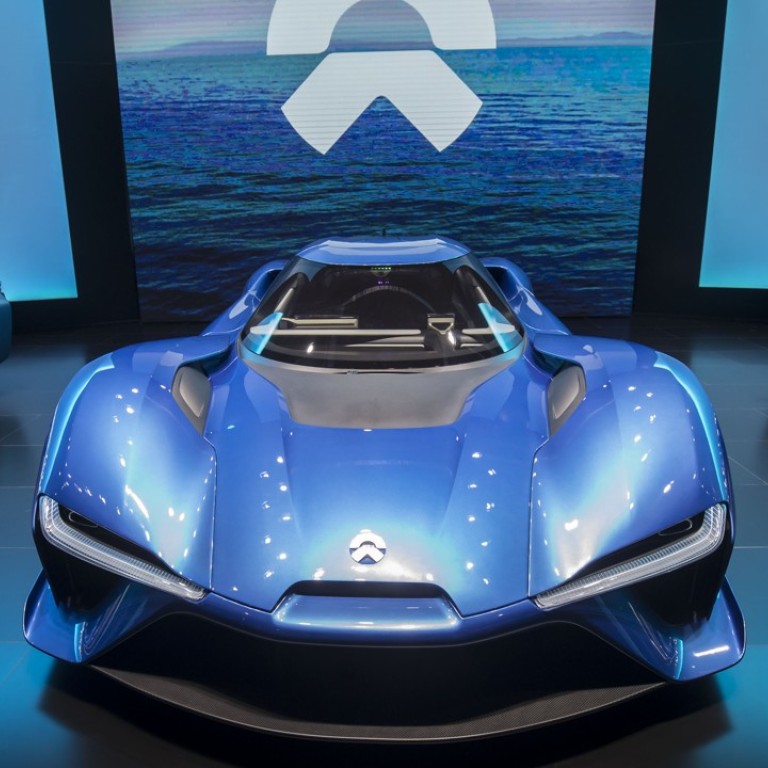 Clock's ticking for China's emerging electric car start-ups to raise capital as Nio goes public in the US
Competition intensifies as Beijing's subsidy policy tightens and foreign car makers entice buyers away from domestic marques
Nio Inc, the start-up trying to take on Tesla in China, has slashed its fundraising size by nearly half as it became the first US' listed Chinese electric vehicle (EV) maker.
China's accelerating EV industry is facing a number of challenges, not least increased competition, excess capacity, and limited time to come up with competitive products to fight against popular global marques being sold.
Backed by Chinese social media giant Tencent, Nio is offering 160 million American Depositary Shares at US$6.26, near the bottom of the indicative range of US$6.25 to US$8.25 per ADR.
On Wednesday, the stock closed 2 per cent higher at US$6.73 on its trading debut on the New York Stock Exchange.
At the offer price, the fundraising value stood at an even US$1 billion, down 44 per cent from the previous target of US$1.8 billion in its initial prospectus published on August 13.
But that is not so much to do with the company's needing less cash, but more that investors have grown cautious, analysts say.
"An important issue is about the overall outlook of the Chinese EV sector," said Angus Chan, a Shanghai-based analyst for Bocom International.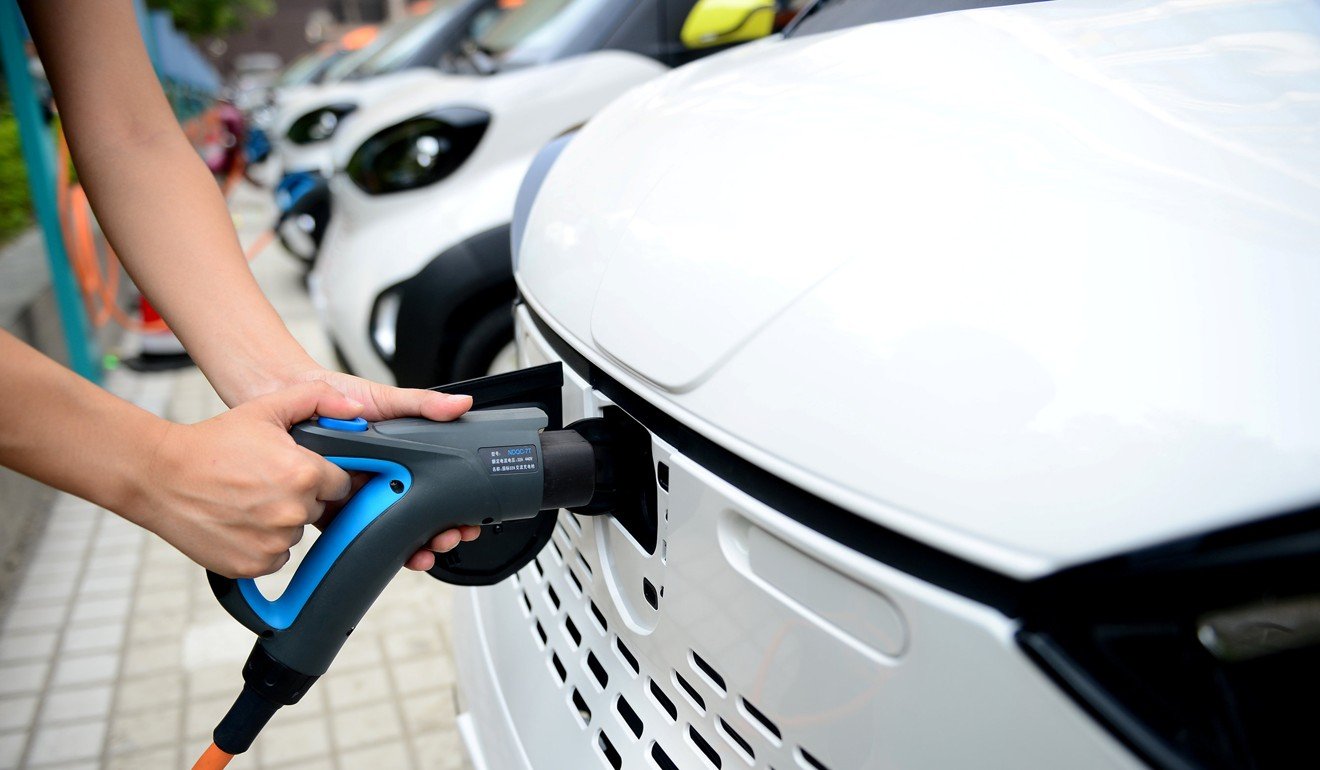 "The competition is fierce, as many players are entering the market, while there is only so much demand. Meantime EV makers' short-term profitability is being questioned."
Given that environment, there is actually an even-more pressing need for EV makers to accelerate their fundraising.
"The clock is ticking for electric vehicle start-ups to raise capital, " said Xie Zhicai, an analyst for Huatai Securities.
"Car making is a capital-intensive and technology-driven industry. Early-stage development already requires significant investment. It's better to be early than late to launch an IPO (initial public offering) to support subsequent capital needs from the secondary market."
Chinese EV makers are also now faced with the challenge of fighting off more established and recognised foreign competition, as the country lifted the ban on foreign ownership of local car ventures at the end of July.
Tesla is already well on with plans to set up its "Gigafactory 3" in Lingang near Shanghai's free-trade zone, with an annual capacity to produce 500,000 electric vehicles.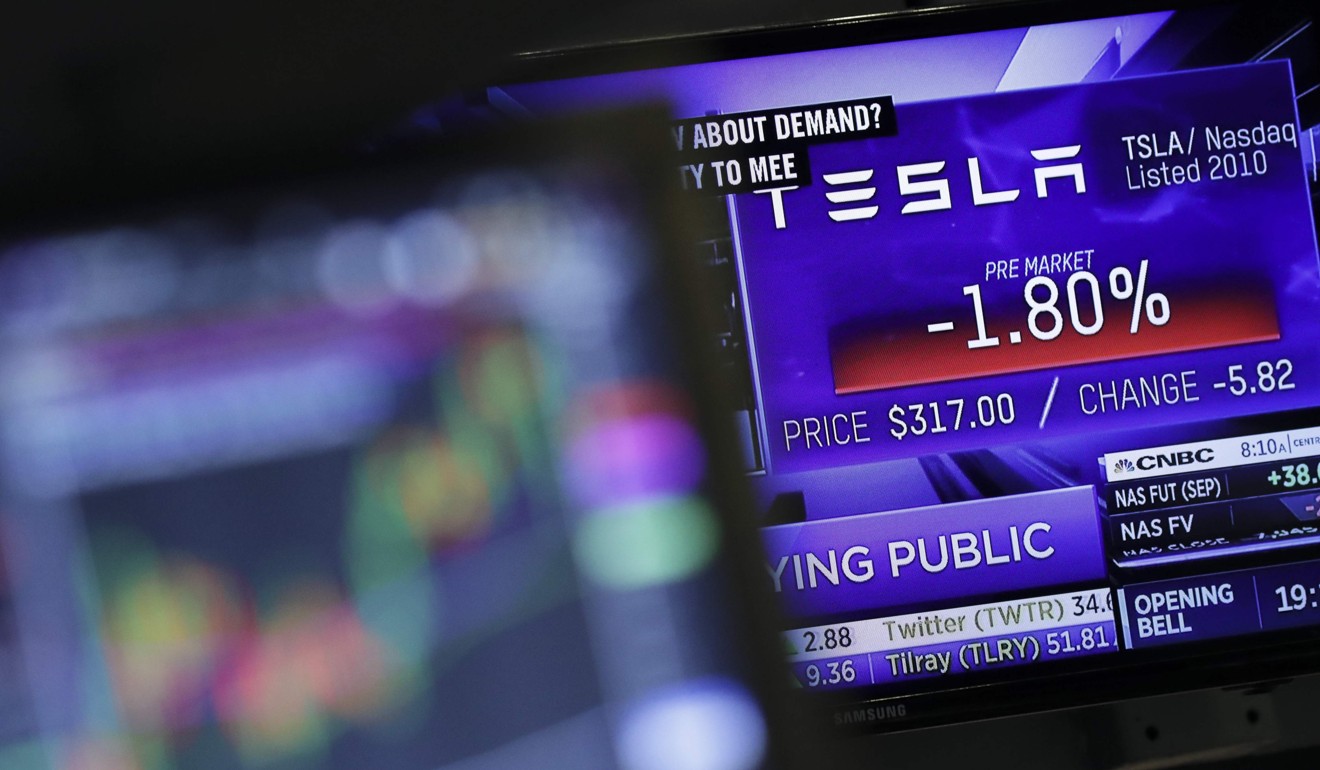 "As soon as Tesla starts mass-producing in China, it will have a direct impact on domestic car firms, " Jia Xinguang, executive director of the China Automobile Dealers Association, told a public forum on the future of China's EV industry in Shandong province earlier this week.
"There is only a window of three to five years for Chinese EV makers to come up with competitive products and services."
Beijing has been pushing hard for greater adoption of green vehicles to cut pollution and further its goal of making the country the global industry leader – part of its flagship "Made in China 2025" economic plan for the manufacturing sector.
The government forecasts there will be 2 million EVs driving on Chinese roads by 2020, and within five years of then, they will be accounting for a quarter of all car sales.
But years of massive government subsidies have led to overcapacity risks. Total production capacity had already reached 5 million vehicles by the end of last year, according to an estimate by China Automotive Technology & Research Centre.
"Spontaneous Chinese consumer demand is not high. Sales of EVs mainly rely on government subsidies and the free number-plate policy," said Xie from Huatai Securities.
"There is already too much production capacity out there," he added, and not enough sales to keep up.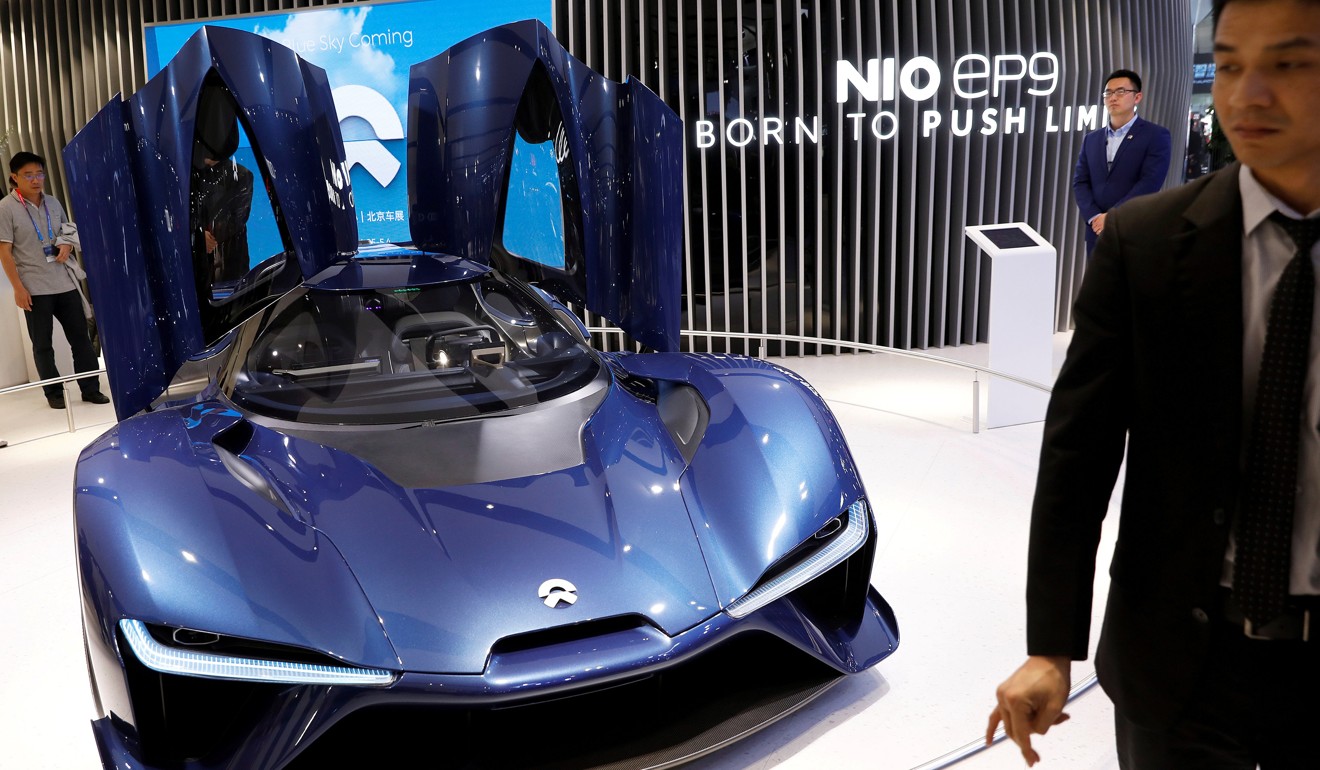 To address that excess capacity, and the widespread cases of fraud involving claims for subsidies, the government has scaled back incentives significantly for shorter-range EVs and replaced them with a system of "credits", which it hopes will push makers to innovate rather than rely on subsidies, and let only the fittest survive.
"Ultimately the subsidies will be gradually phased out. The government's aim is to create more competitive players in the market without having to rely on the subsidies," said Brian Gu, vice-chairman and president for Xiaopeng Motors, a Chinese electric car start-up backed by Alibaba.
"The wind has shifted," said Chan from Bocom International," explaining that the subsidy decline has already affected profitability of domestic EV makers.
"The government policy has had a lasting and tremendous impact on the EV industry. It's hard for car manufacturers to immediately raise prices to make up for the cut and generate good profits, short term."
Even the country's leading player in the sector, BYD, has been hit by the cut in government handouts. It said last month its net profit crashed 72 per cent in the first half, which it blamed on the policy change.
BYD said it will direct more resources into developing electric cars with longer driving ranges.
Nio is a relative newcomer to the rapidly growing Chinese market.
Founded in 2014 by Li Bin, it only launched its first production vehicle the ES8 – an all-electric, seven-passenger SUV – in December last year.
The company claims its cars match Tesla's models in performance, but at half the sticker price.
The ES8 sells at a base price of 448,000 yuan (about US$66,000), while Tesla's Model X comes with a whopping 920,000 yuan price tag in China.
Nio has delivered 1,381ES8s, though has deposit-backed orders for another 15,700, it claims.
In comparison, Tesla – the US' biggest-selling electric car maker – sold 17,000 vehicles in the mainland last year, a still-healthy 51.6 per cent surge on 2016, according to the China Automobile Dealers Association. And Tesla has said it hopes to greatly ramp up that production performance.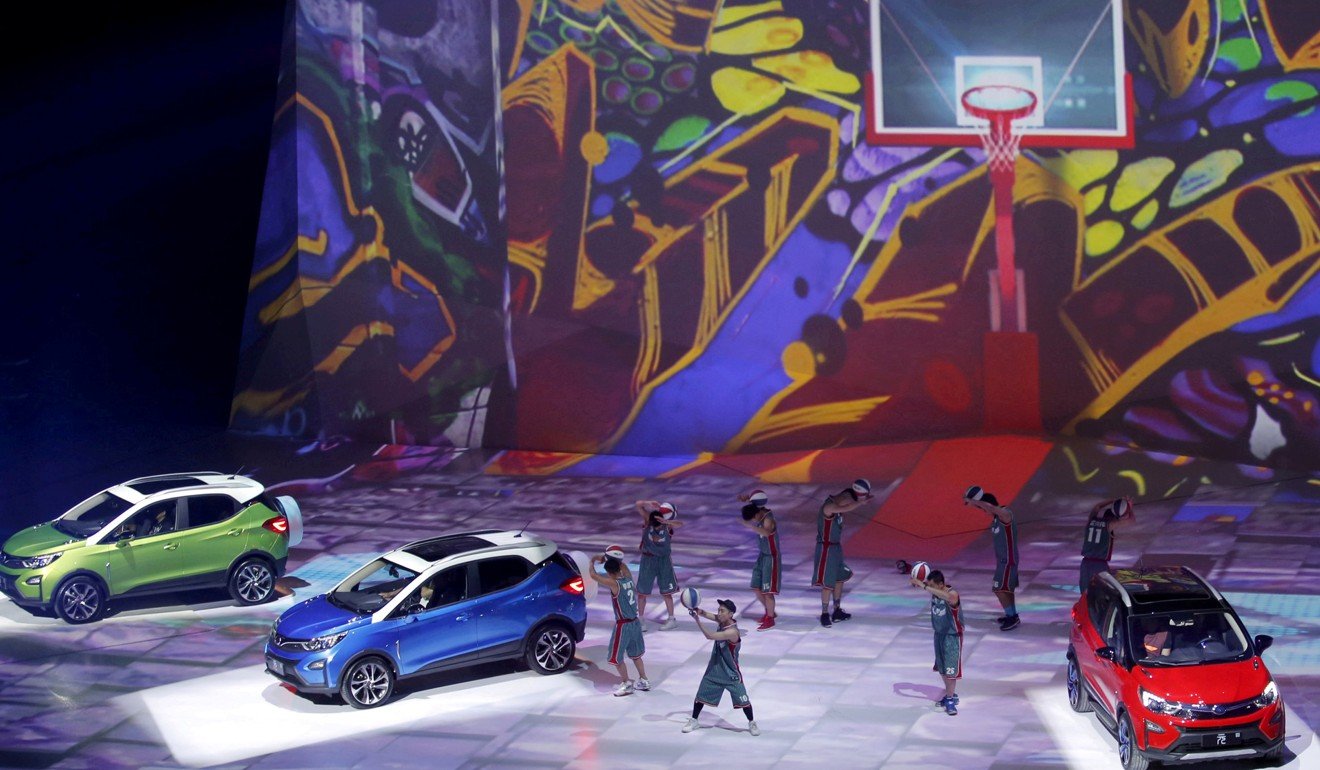 Nio only started generating revenue this year, with US$7 million in the first six months. But it suffered a net loss of more than US$502 million during the same period. In 2017, it lost US$759 million. The company expects its capital expenditure to reach US$1.8 billion over the next three years.
Chan said a long-time concern for investors has been Nio's inability to build cars in greater numbers, and its lack of EV production qualification, which makes it reliant on manufacturing partners.
"This is also the issue facing other emerging Chinese EV makers."
The IPO is unlikely to affect overall investor appetite for those emerging V start-ups, however, added Chan.
"The sector's growth potential is still there. The demand is real. It's just that there are too many participants at the moment. Investors may become more selective, " he said.
Gu from Xiaopeng Motors calls the capital market's appetite for Chinese EV makers "polarised".
"Some hate it and some love it, depending on each investor's risk appetite and investment horizon."
Xiaopeng is likely to raise a new round of funding in the next 6-12 months, which could be larger than US$600 million it raised in a recently announced round.
"We are monitoring the market closely," he said, "to assess the optimal timing to raise funds and the potential targeted investors."
This article appeared in the South China Morning Post print edition as: Carmaker Nio begins NY trade as target cut