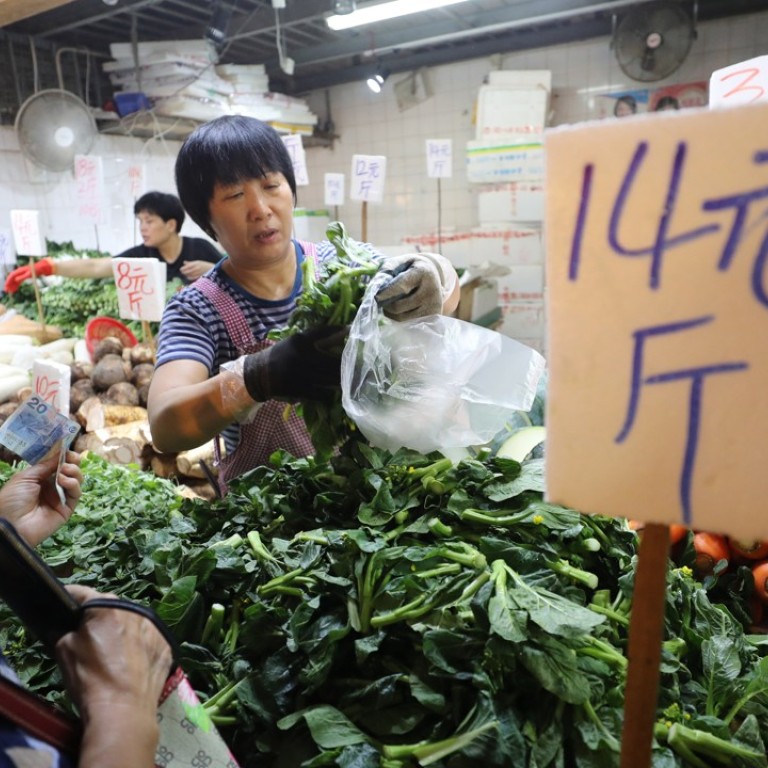 How much does a typhoon cost? US$627 million a day, or two-thirds of Hong Kong's daily GDP, gets blown away in a signal No 8 storm
Container ships are being diverted and some Hongkongers are skipping dropping off their laundry. But tree removal businesses are gearing up to make money from Mangkhut
Hong Kong businesses – from some of the world's largest shipping lines to small vendors in the wet markets – scrambled on Thursday to try and minimise the financial punch that Super Typhoon Mangkhut was threatening to deliver.
A typhoon triggering a No 8 signal on Hong Kong's warning scale can carry huge total losses to the city – about US$627 million a day, according to a report by Swiss Re Institute. That is about 67 per cent of the city's daily GDP, the research arm of the insurer said. And many of the losses are not insured.
When a typhoon rumbles over Hong Kong, wind and rain batter shops, shatter windows and disrupt businesses, from fish sellers in the wet markets to some of the world's largest conglomerates.
A city known for its long breakneck pace suddenly sees its streets near empty, as workers stay put and shops are boarded up.
The hardest-hit sectors tend to be construction, retail, financial and insurance businesses, real estate services, and transport.
One leading insurer in the city, Haywood Cheung, chairman of Target Insurance, is predicting claims of just shy of HK$1 billion (US$127 million). That is ahead of the destruction wrought in August last year by Typhoon Hato (US$110 million in payments).
"It is inevitable we'll have some property damage. The most hard hit will be the floor-level retail shops which maybe swamped by seawater or heavy rain.
"Those in Sheung Wan and others close to coastal areas will be most likely to be suffer," Cheung told the South China Morning Post.
Another major source of claims could be from car owners, with their vehicles inevitably set to be dented and bruised by flying objects, or submerged by floodwater.
"The total payout is expected to be less than HK$1 billion, as many car owners, especially, have learned a lesson from the storm last summer and will park theirs in safer areas."
Major shipping lines and terminal operators, which play pivotal roles in the Hong Kong economy, said they too were preparing for potential disruption to their operations as the storm loomed closer to Hong Kong.
More than 20 container ships, ranging in size from 7,000 to 144,000 tonnes, were moving in and out of the Hong Kong area on Thursday. The largest were the NYK Swan, a 364-metre Panama-flagged container vessel owned by the Japanese shipping giant Nippon Yusen Kaisha, and the YM Worth, a 368-metre, Hong Kong-flagged container ship owned by GC Intermodal.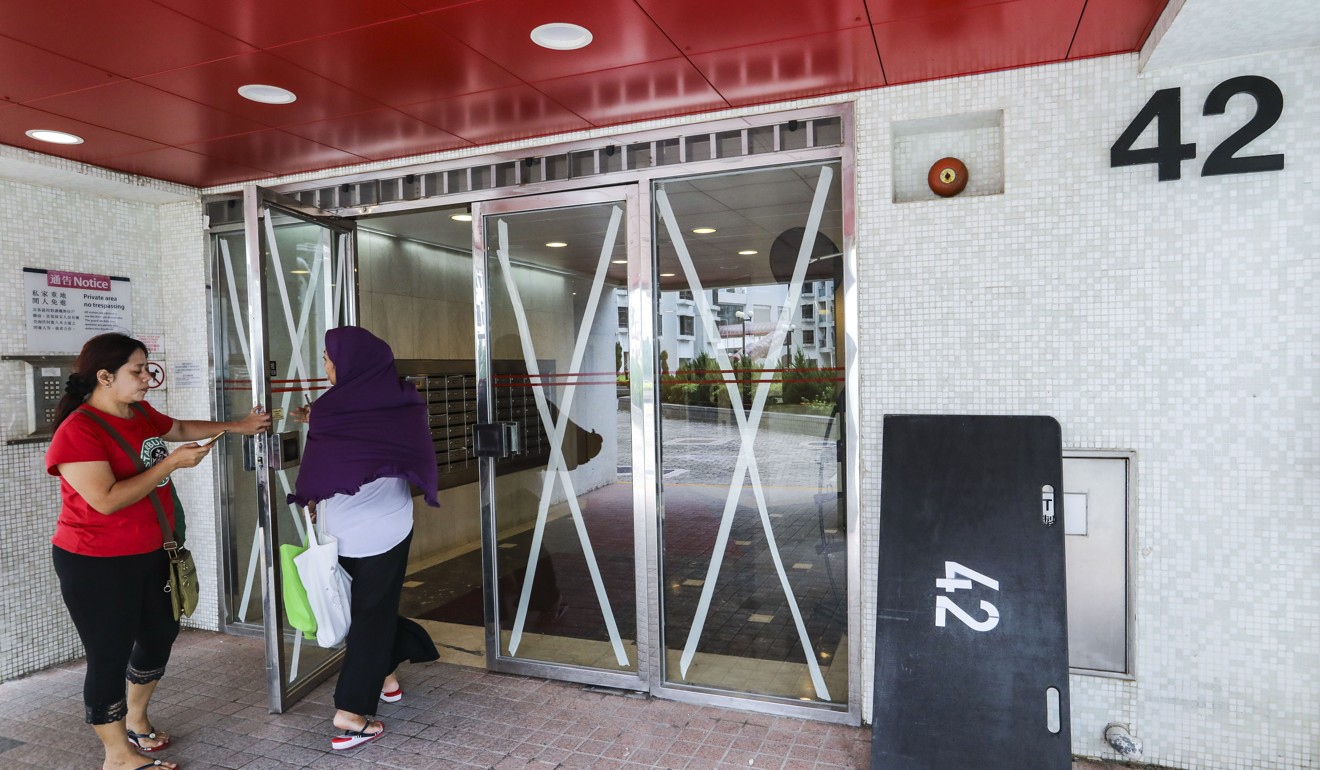 A.P. Moller-Maersk, the Danish line, said there is a "high risk" the typhoon could affect its operations in Hong Kong and the Pearl River Delta, which may require port operations to be suspended and its vessels to be moved.
The company is "evaluating potential port congestion following the typhoon, however, most our planned vessel calls are currently expected to maintain their schedule", a Maersk spokesman said.
Orient Overseas Container Line, a Hong Kong-based unit of China's Cosco Shipping Holdings, has been diverting its ships at sea from the path of the storm and the company will divert them "when and where it is safe to operate", said a company spokesman.
Nan Fung Development, the property developer, pulled together a backup plan for its scheduled Saturday sale of 488 flats planned at its LP6 project in Lohas Park – a sale that could be worth more than US$573 million.
If the city issues a typhoon signal No 8 on Saturday, the developer said it would delay sales until Sunday. But Sunday morning is when the typhoon is forecast to pass within 100 kilometres (62 miles) of the city.
That raises the possibility of a ruined weekend – right at a terrible time for developers, when higher mortgage rates are looming.
"If the typhoon really hits on Saturday, when Nan Fung is selling its LP6 flats, of course it will have quite an impact," said Sammy Po Siu-ming, the chief executive of Midland Realty's residential division.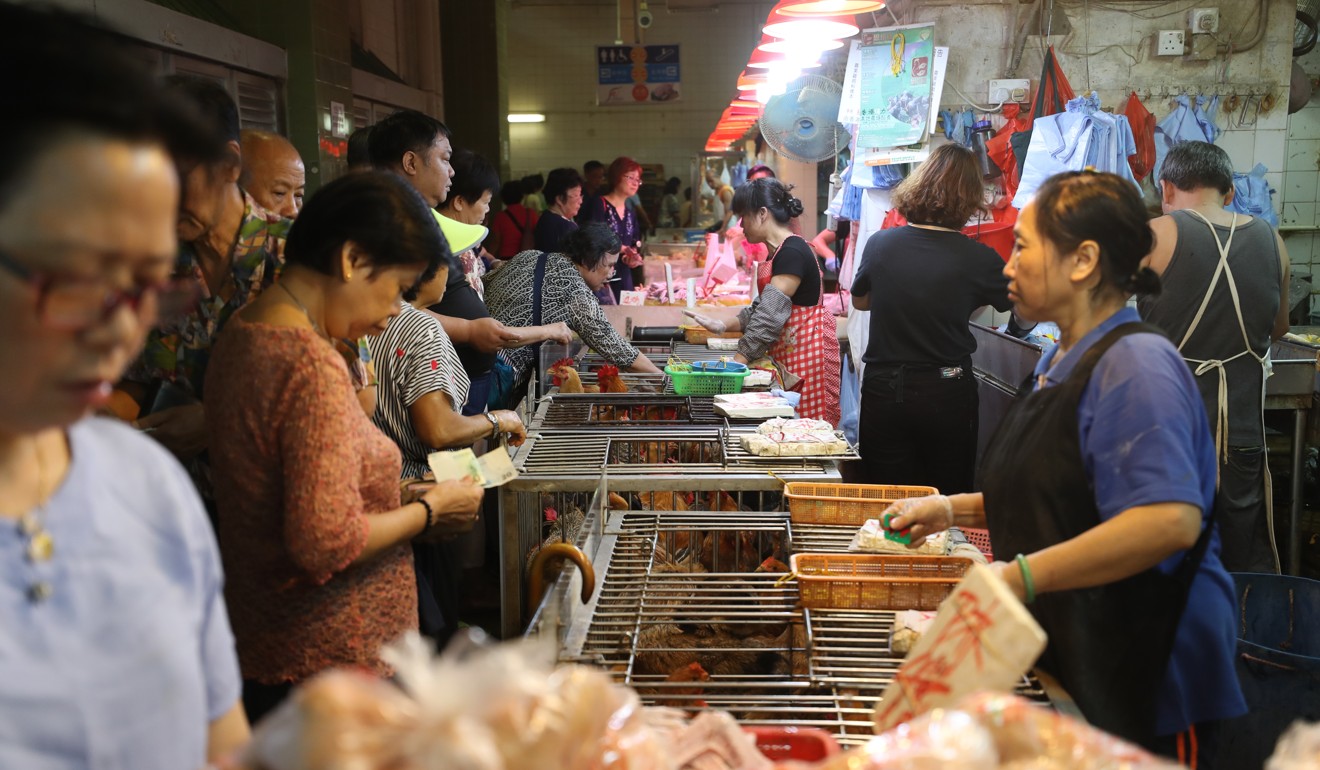 "We usually handle around 30 per cent of the 400-or-so flats being sold, so if you do the maths, we won't be able to count any of those in sales for that day. Sales might have to be moved to the next weekend," he said.
If it has to delay to next weekend, the developer will face stiff competition for buyers. Sun Hung Kai Properties is expected to put the 144 flats of its Grand Yoho Napoli in the New Territories on sale the following weekend. And Vanke Property (Hong Kong) may also launch its 1,154-unit mass Le Pont development in the New Territories.
But businesses at the other end of the scale, look just as likely to feel the effects of the storm, full in the face.
"The typhoon is coming, so less customers have come with their laundry," said 27-year-old Cai Shao-hang, owner of the Golden Eagle Laundry on Bowrington Street in Wan Chai.
Bags of laundry dropped off for washing were down by about one-fifth, he said, costing the small business about HK$5,500 (US$700) in lost earnings.
Chan Wah-ping, the manager of Cheung Kee Food Provision company in Causeway Bay, said she fears losing two to three full days of business, leading to a whopping loss for her firm of HK$210,000 in unsold soup, soy sauce and eggs.
"I hope the typhoon doesn't come," the small business owner said.
But some make money during such disruption.
Hong Kong Tree Care made about US$300,000 last year by clearing away trees snapped and tossed about by Typhoon Hato and other storms.
"People have already contacted us before this typhoon has struck to conduct screening of their trees," said Bill Wan, its director.
"And some schools have asked us to provide tree-trimming services in case the typhoon causes loose branches to damage school property."
Typhoon Hato created two-months worth of business for Hong Kong Tree Care, as it cut down trees, cleared away battered branches and made assessment on ones that were damaged.
Since 1980, Hong Kong has experienced 53 typhoons that triggered No 8 signals. Swiss Re Corporate Solutions offers a special "Insur8" policy for non-damage related losses, such as lost earnings and operating costs from No 8 and worse storms.
Some businesses have been planning for the potential disruption to their operations since it became clear that Hong Kong was potentially in the storm's path.
Michael Tsang, founder of Hong Kong Free Tours, a company that specialises in walking tours around the city, said he may need to call off weekend hikes. That would mean a loss of up to US$750 per day in tips and fees.
"We're not going to take people to Dragon's Back if it's pouring," Tsang said, "with or without typhoon." The Dragon's Back is a popular walking trail on the east coast of Hong Kong Island.
This article appeared in the South China Morning Post print edition as: Businesses brace for typhoon's potential cost